With the never-stopping news cycle, it's easy to miss great images that fly under the radar. We've got you covered.
We're highlighting exceptional photos from around the world for the week of Feb. 15-21. Check them out below. 
Above: NASCAR Cup Series driver Ryan Newman (6) survived this crash during the Daytona 500 at Daytona International Speedway on Feb. 17, 2020. He was released from the hospital Wednesday.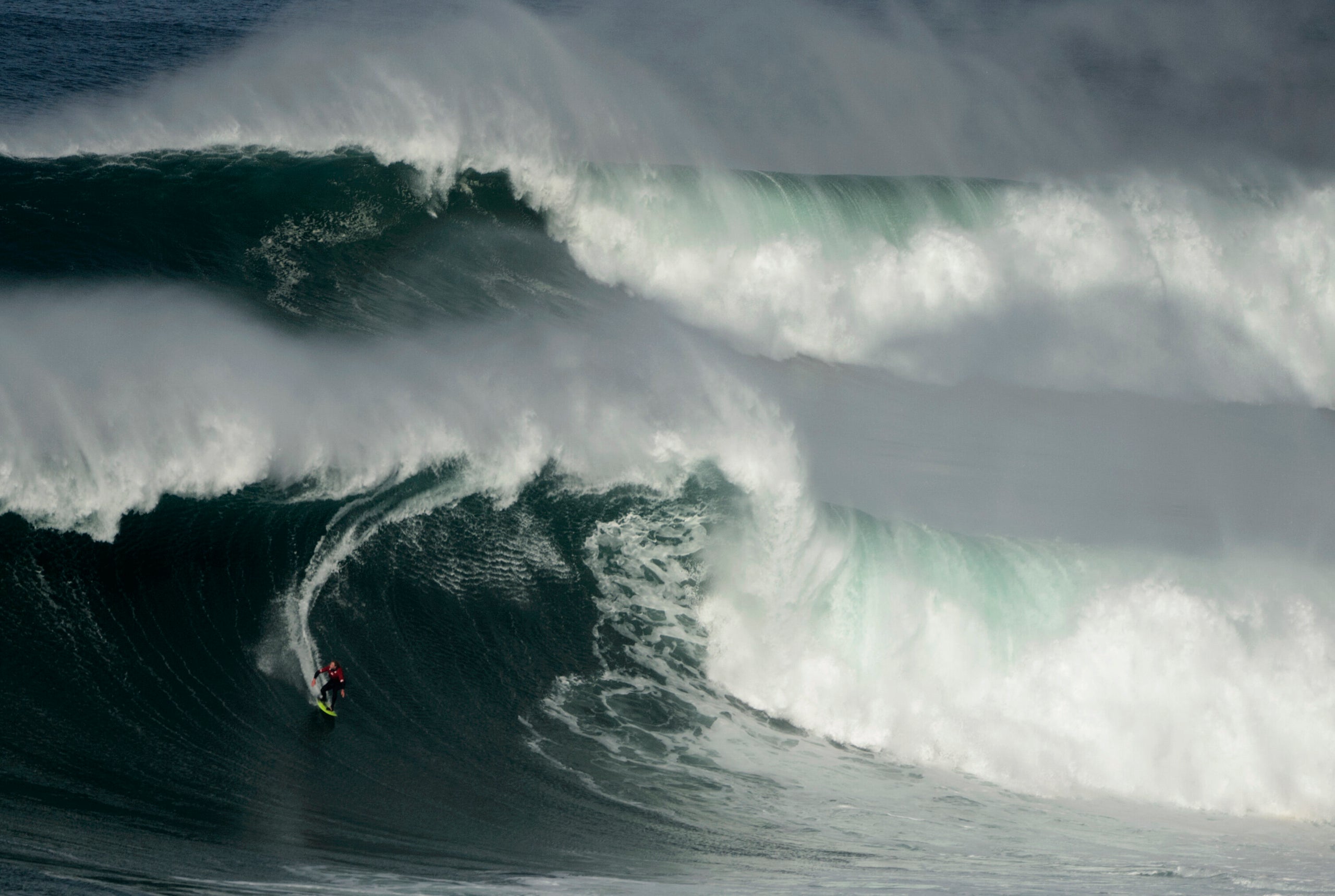 A surfer rides a big wave at the Praia do Norte in Nazare, Portugal, on Feb. 15, 2020.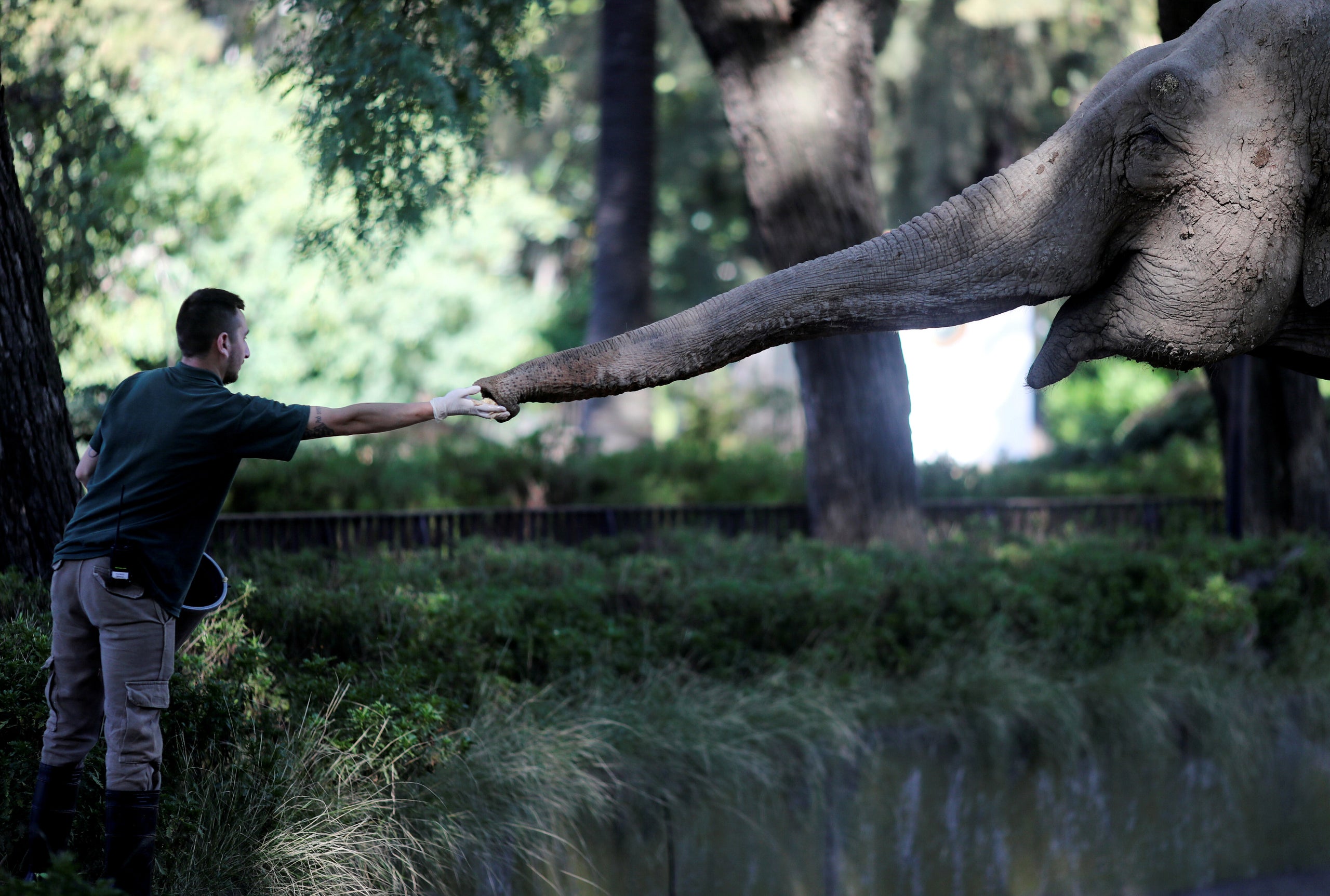 A veterinarian offers apples to 54-year-old Asian elephant Mara in her enclosure at the former city zoo now known as Ecopark in Buenos Aires on Feb. 18, 2020.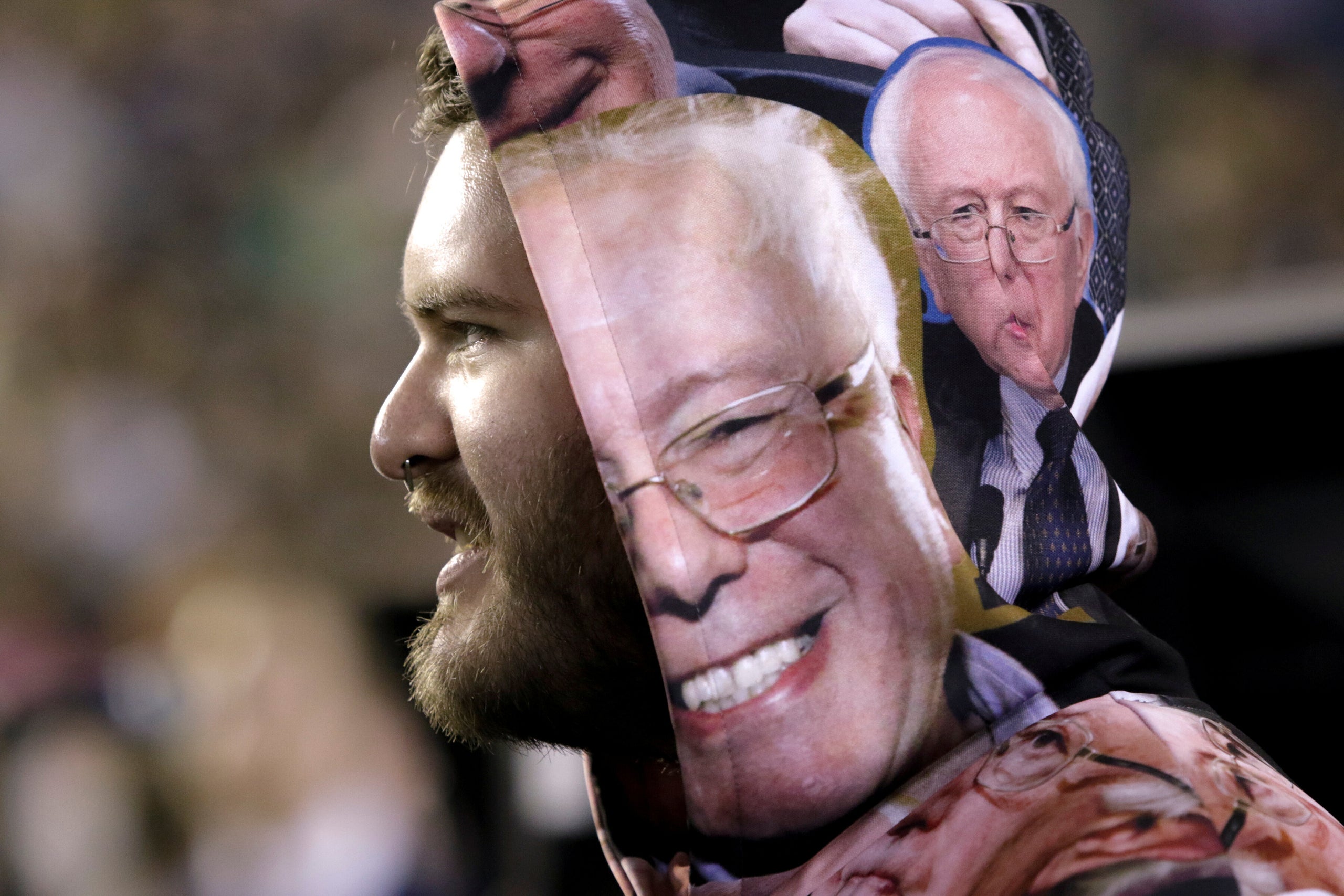 Nicolas Wiggins, 24, of Puyallup, Washington, attends a rally for Sen. Bernie Sanders (I-Vt.) at the Tacoma Dome in Tacoma, Washington, on Feb. 17, 2020.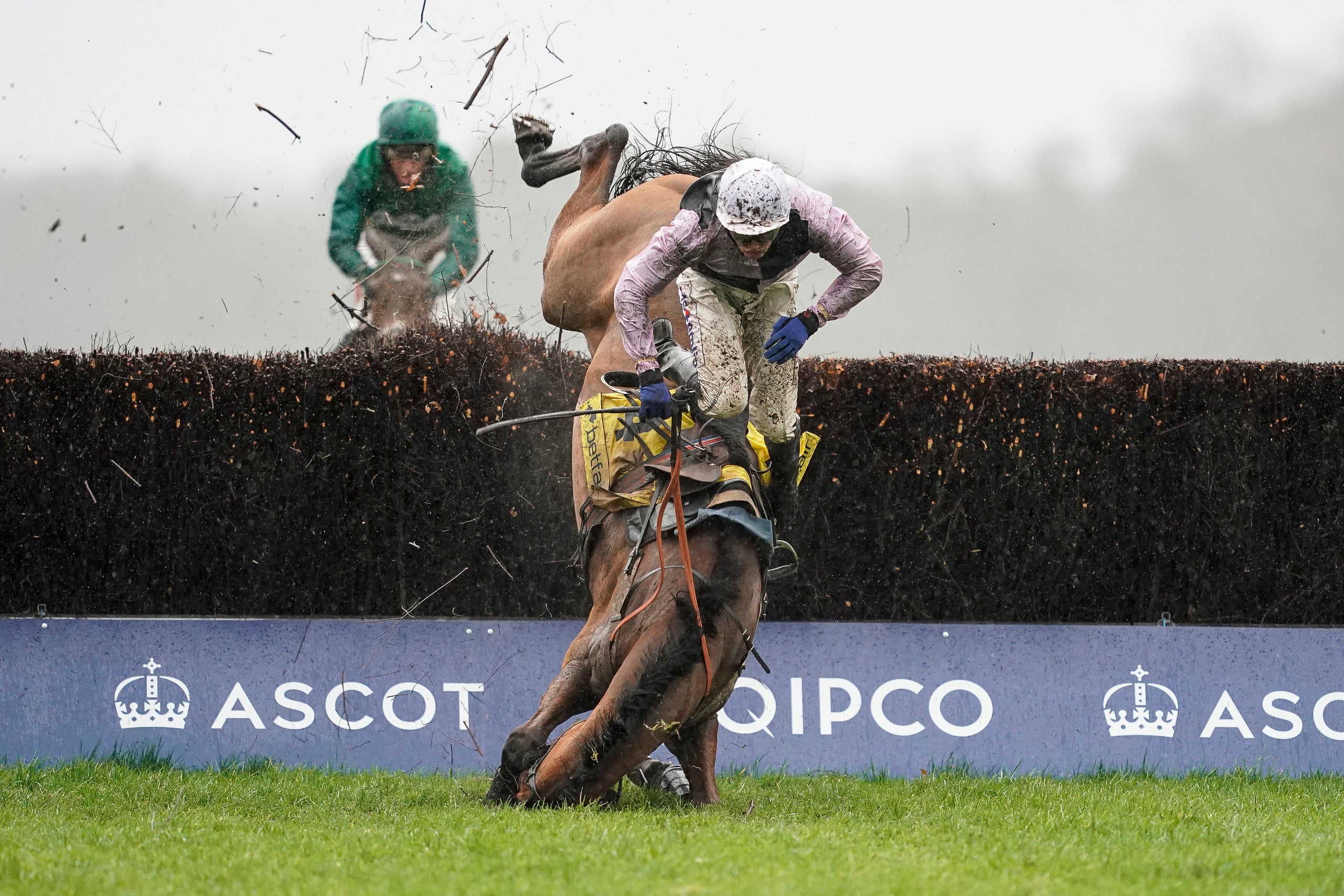 Joshua Moore and horse Traffic Fluide fell at the last fence at Ascot Racecourse in Ascot, England, on Feb. 15, 2020, but were reportedly OK afterward.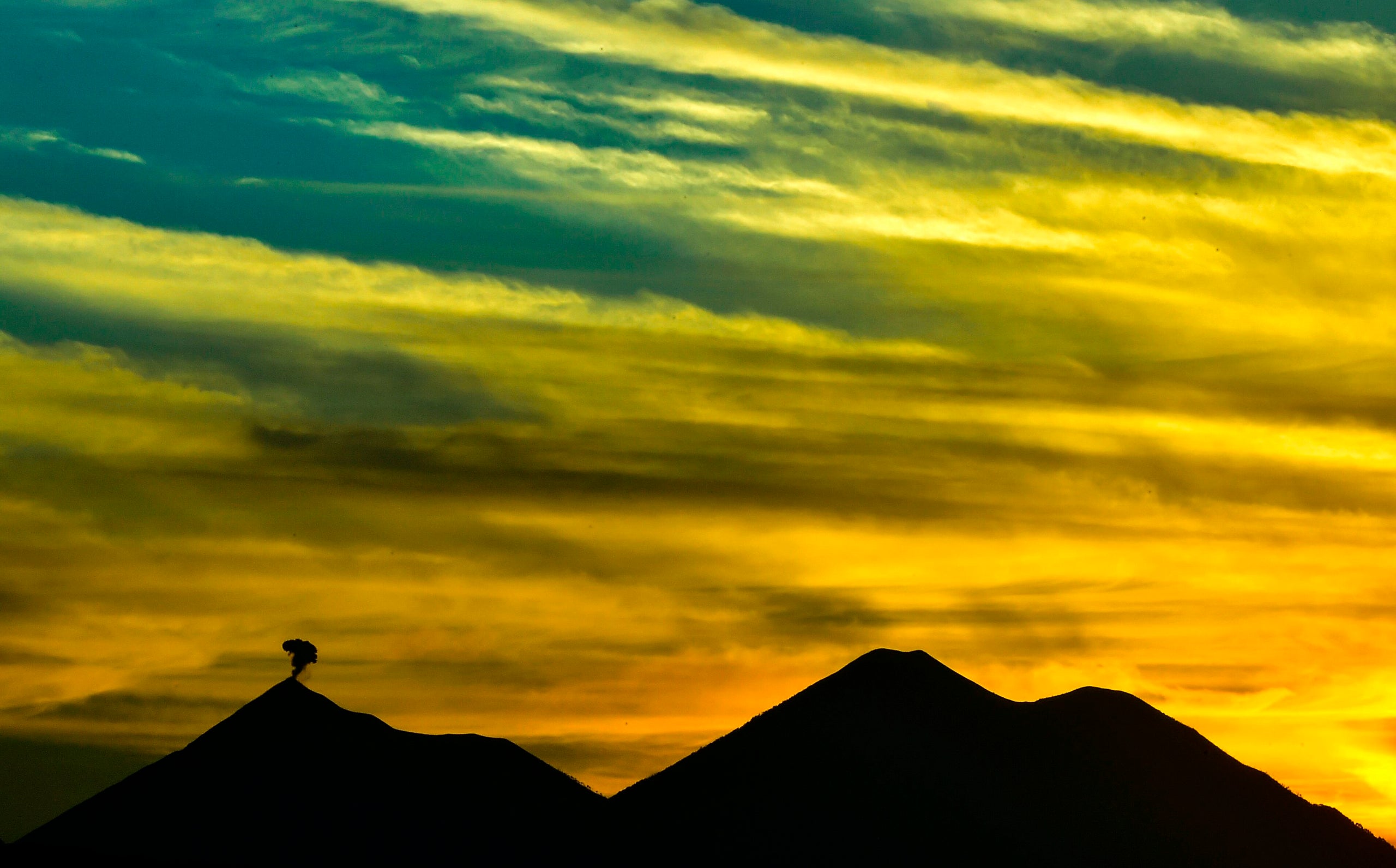 A plume of ash erupts from Fuego Volcano in Guatemala at sunset on Feb. 18, 2020.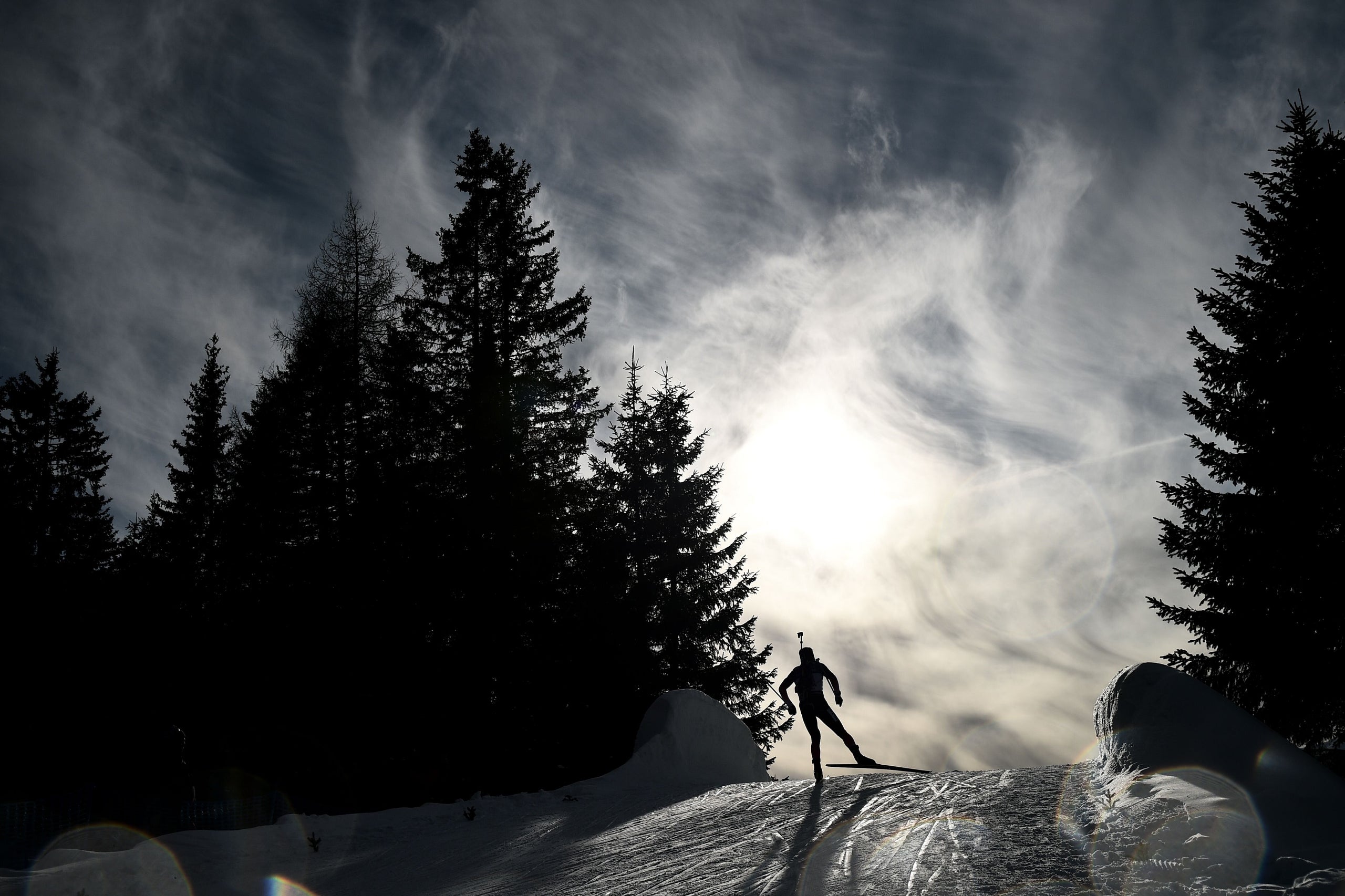 An athlete competes in the IBU Biathlon World Cup 10 km men's sprint in Rasen-Antholz in the Italian Alps on Feb. 15, 2020.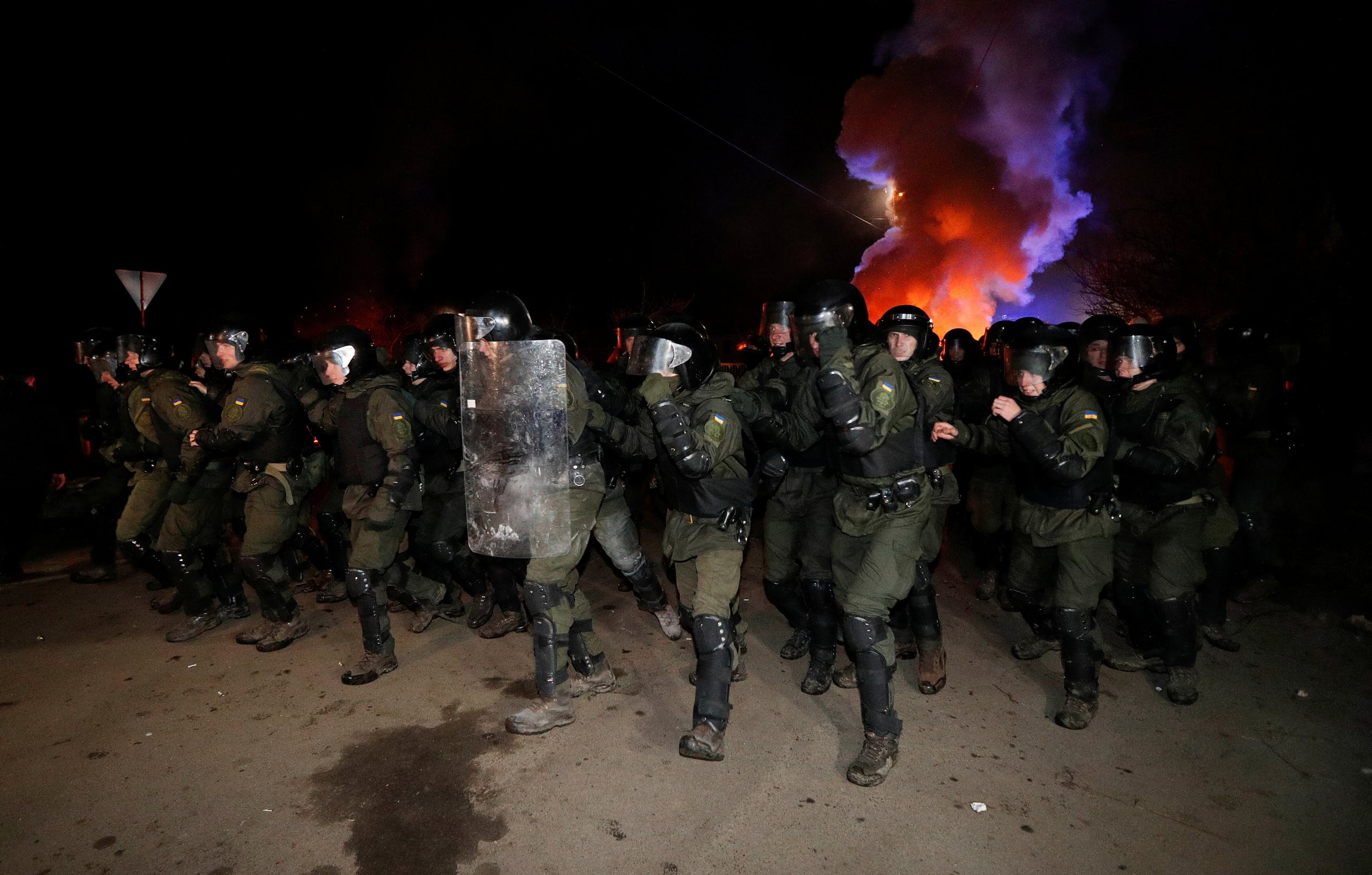 Ukrainian law enforcement officers face demonstrators in the village of Novi Sanzhary, Ukraine, who were protesting the arrival of a plane carrying evacuees from China's coronavirus-hit Hubei province on Feb. 20, 2020. Local residents blocked the road leading to a sanatorium where the evacuees are due to be held in quarantine for at least two weeks.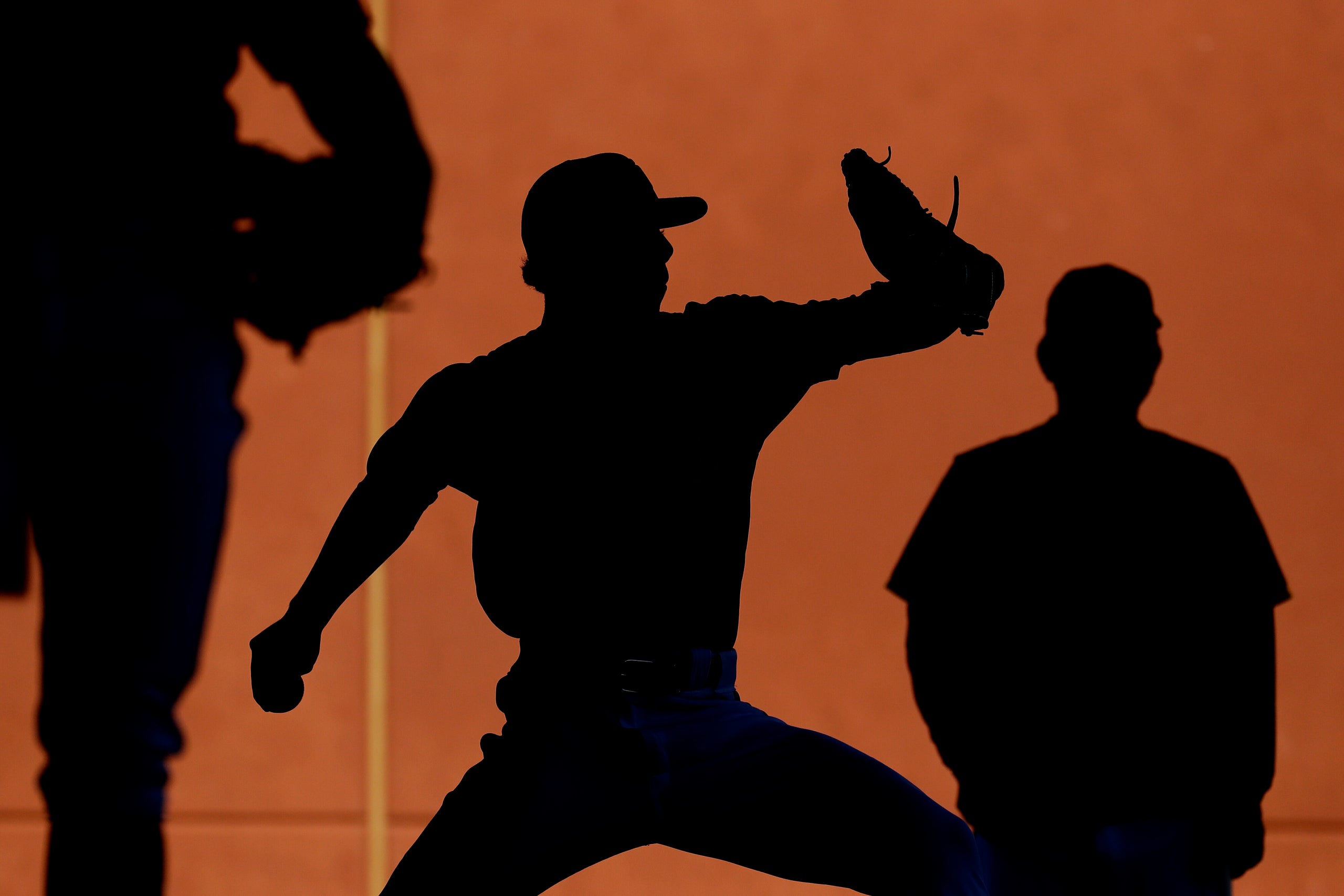 San Diego Padres pitcher Luis Patino throws during spring training practice in Peoria, Arizona, on Feb. 15, 2020.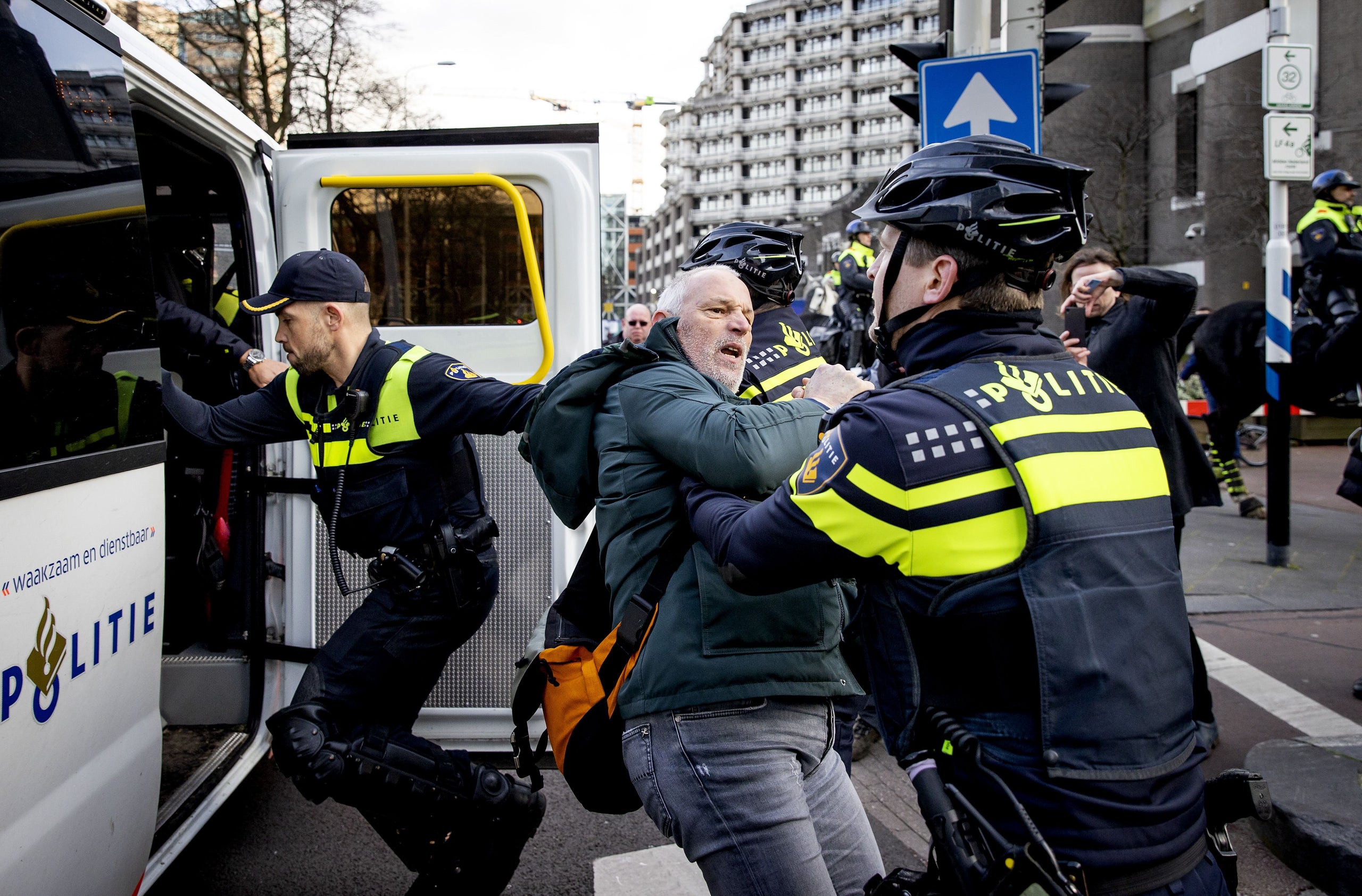 Farmers are stopped by police en route to the Ministry of Agriculture in The Hague, Netherlands, during a demonstration against the government's nitrogen policy on Feb. 19, 2020. The Dutch government has faced mass protests by farmers against legislation to cut nitrogen emissions.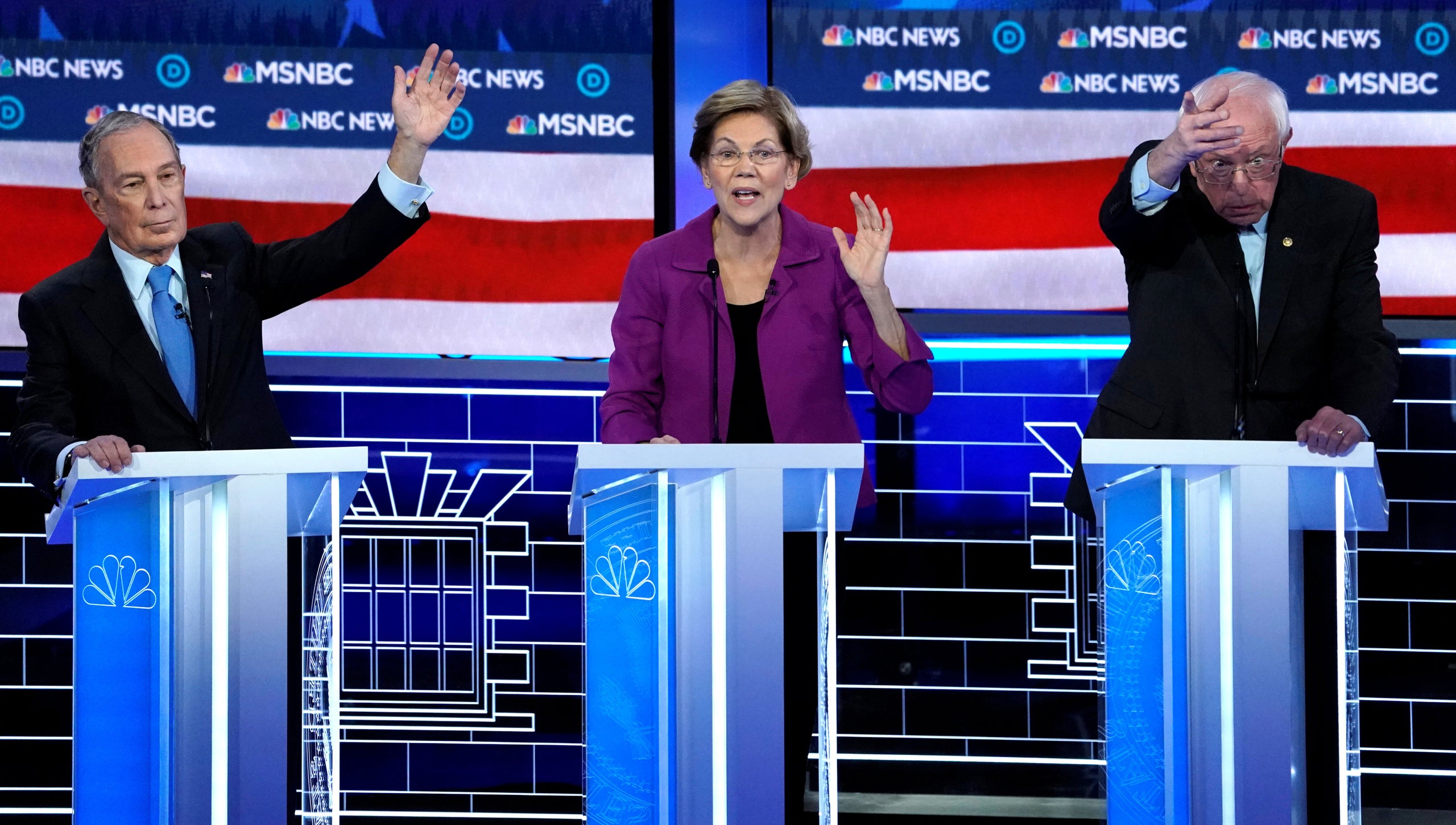 Sen. Elizabeth Warren (D-Mass.) speaks as former New York City Mayor Michael Bloomberg and Sen. Bernie Sanders (I-Vt.) try to get the moderators' attention at the ninth Democratic presidential debate in Las Vegas on Feb. 19, 2020.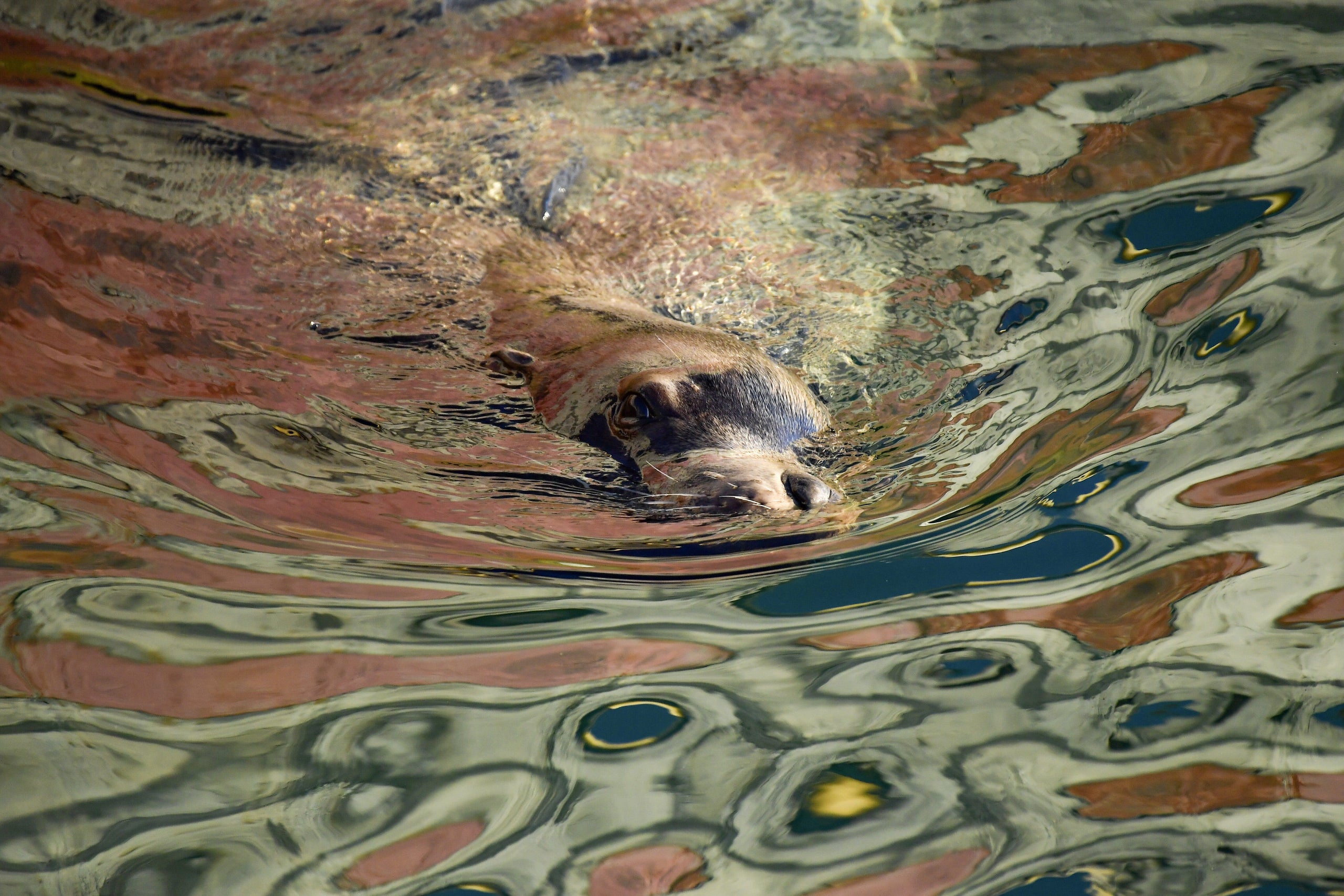 A Northern sea lion in Avacha Bay on the southeastern coast of Kamchatka Peninsula, Russia, on Feb. 17, 2020. Northern sea lions inhabit the northern Pacific Ocean, reach more than 2.5 meters in length and weigh more than 300 kg. They're on Russia's endangered species list.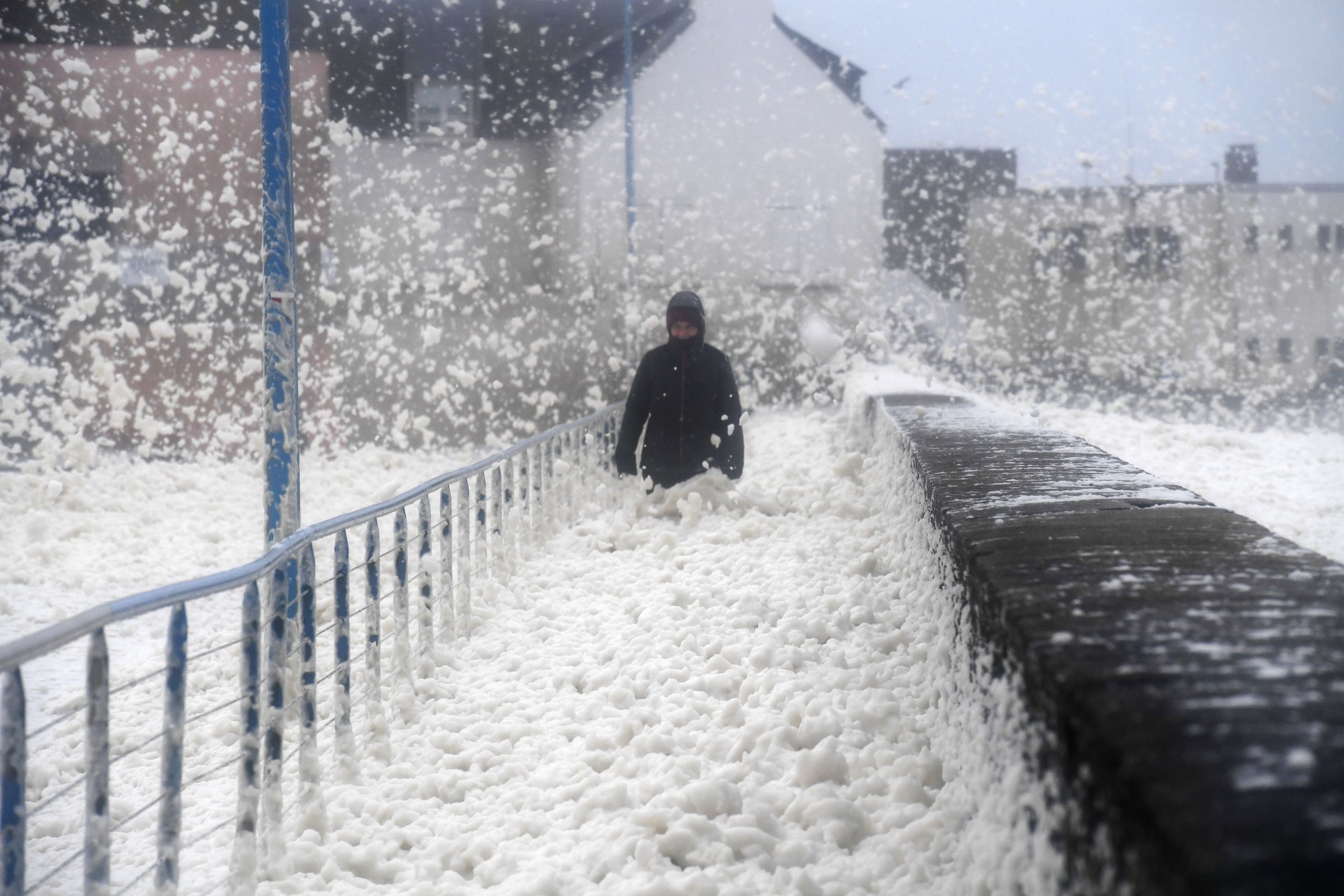 Seafoam washes up on a pedestrian walkway in Saint-Guenole, France, as Storm Dennis sweeps across Brittany on Feb. 16, 2020.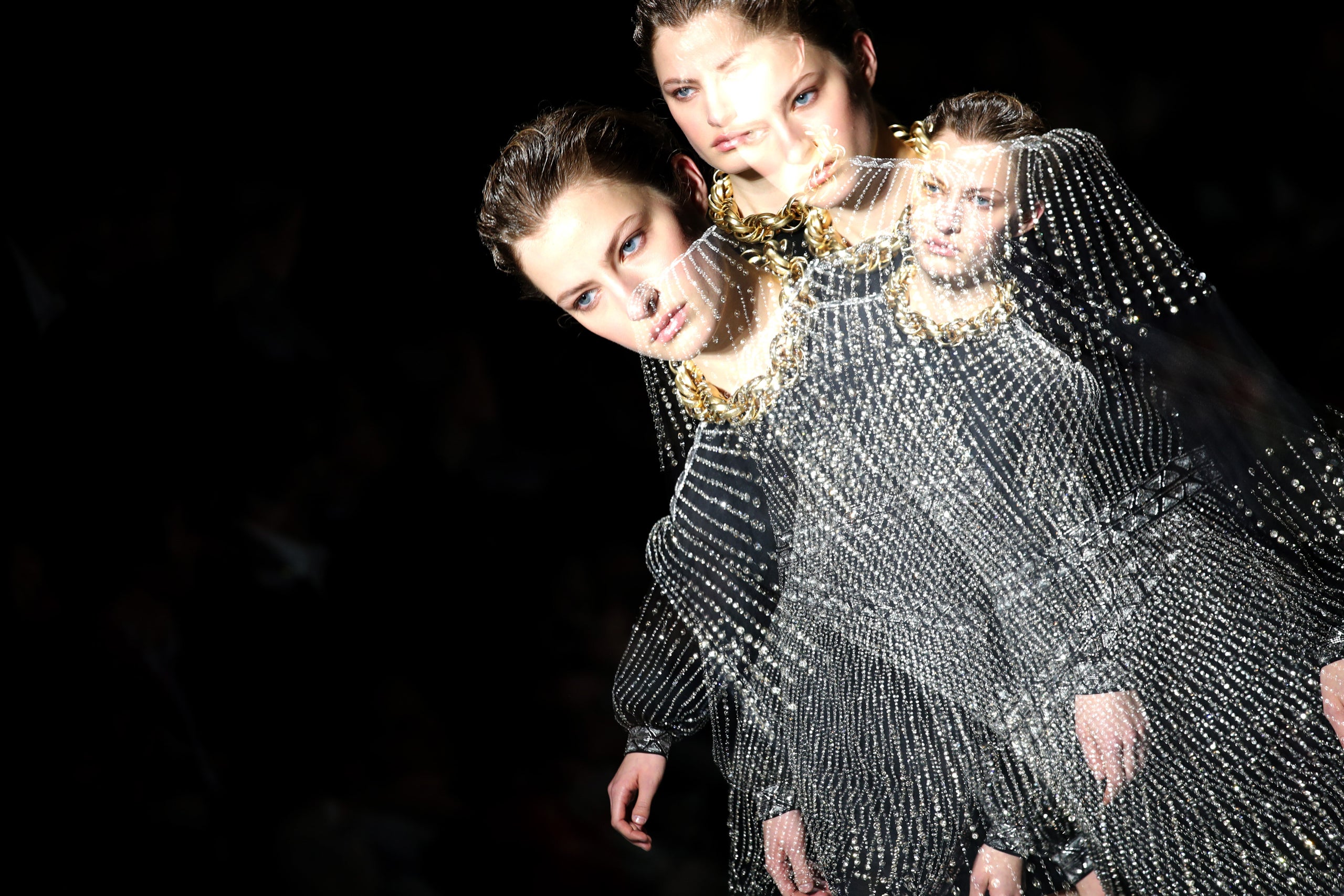 A model walks the runway during the Alberta Ferretti fashion show as part of Milan Fashion Week on Feb. 19, 2020.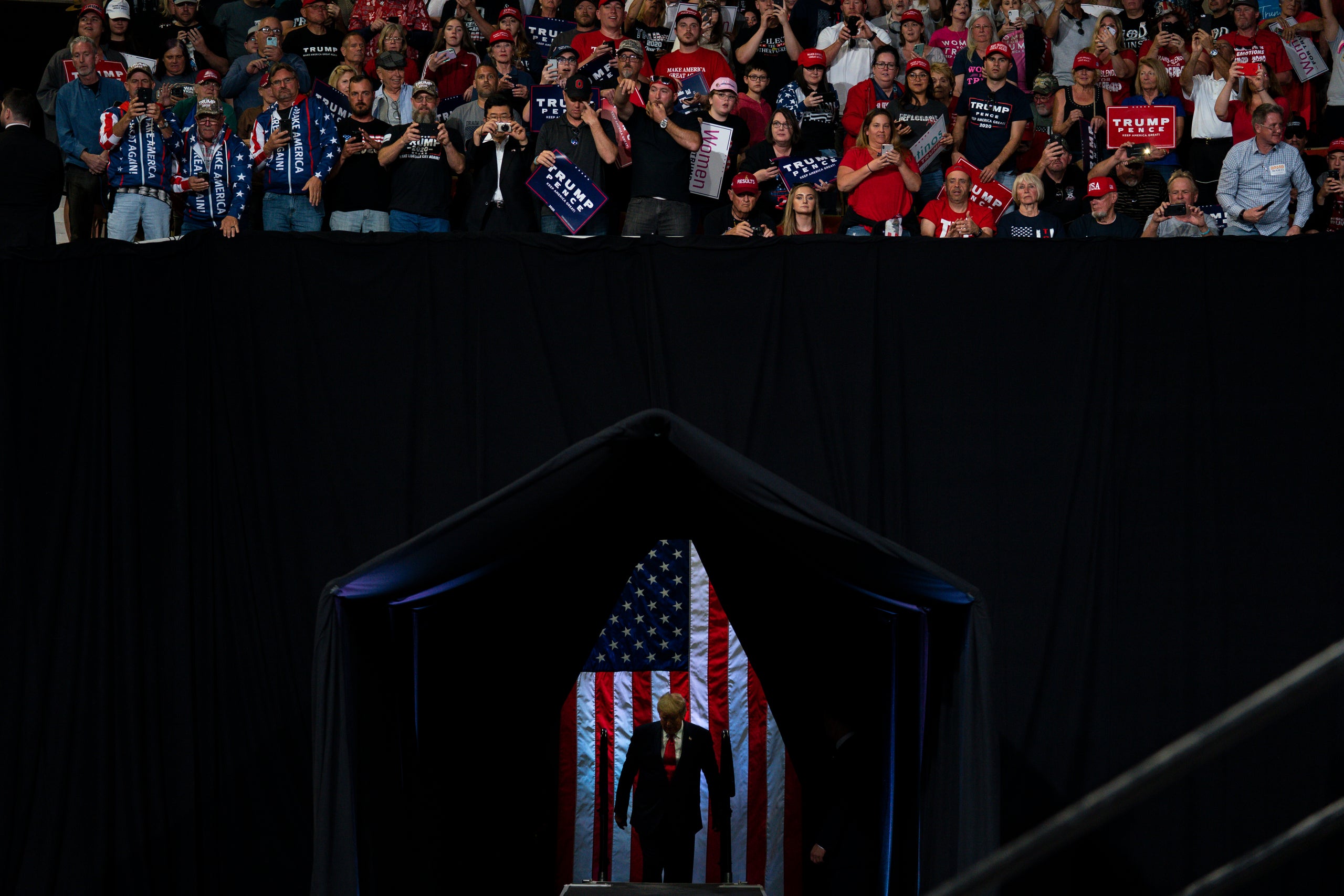 President Donald Trump arrives to speak at a campaign rally at Veterans Memorial Coliseum in Phoenix on Feb. 19, 2020.
Calling all HuffPost superfans!
Sign up for membership to become a founding member and help shape HuffPost's next chapter