Two boys from New York who went missing last week were recovered lifeless in different rivers around Manhattan, multiple outlets have reported.
Alfa Barrie, 11, and Garrett Warren, 13, were last spotted together in Harlem on May 12 before they were reported missing, according to the New York Police Department. Alfa was reported missing in the early morning of May 14, while Garrett's disappearance was reported on the afternoon of May 15. Police connected the two cases after Warren was reported missing.
The NYPD Harbor Unit found the boys' bodies several days apart in separate waterways on opposite sides of Manhattan. Garrett's body was retrieved on Thursday near the Madison Avenue Bridge in the Harlem River, close to where the boys were last seen on surveillance cameras. Alfa's body was found on Saturday almost two miles away, police told CNN, in the Hudson River around 102nd Street and Riverside Drive.
Witnesses last saw the two friends shopping at a fish market on 145th Street and Lenox Avenue in Harlem on the evening of May 12, according to NBC New York. Security footage also confirmed they were at that location at around 6:00 p.m., police said.
During a press conference on May 16, authorities revealed that additional security footage captured the moment the two boys departed from one of their homes before the cameras showed them at the intersection.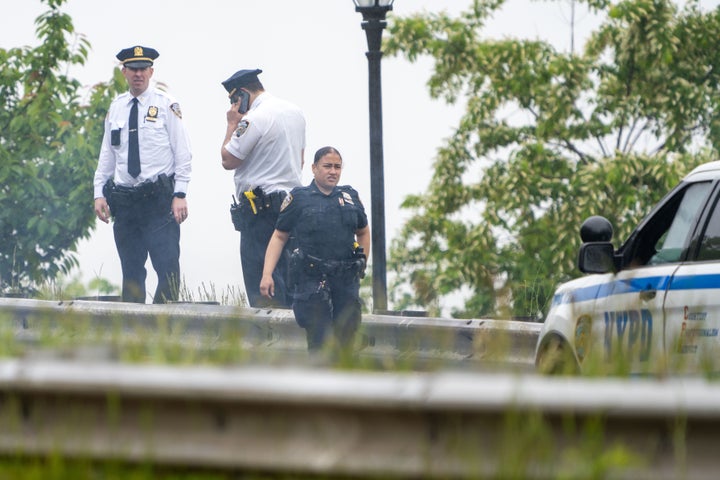 A law enforcement source said that a teenager saw Alfa and Garrett playing along the river's edge when one of them shoved the other and both fell into the water, according to CNN. He didn't see the boys resurface or escape the water. The teenage witness then informed an adult, who dialed 911.
The New York City medical examiner's office confirmed that Garrett had drowned accidentally, while Alfa's cause and manner of death are still being determined after an autopsy was performed on Sunday, NBC News reported. Authorities said there were no signs of trauma and that no foul play is suspected thus far, but the investigations are ongoing.
Alfa's sister told NBC that the boys didn't go to the same school but were friends in the neighborhood. Alfa was a sixth-grader at Democracy Prep in Harlem, according to CNN.
Related
Popular in the Community