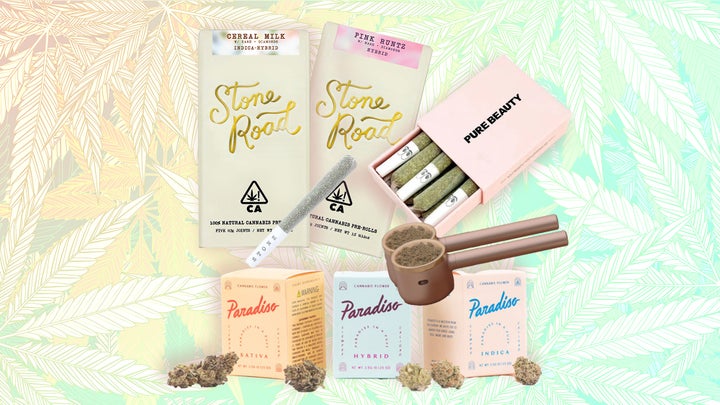 It's funny how much our collective perception of the term "stoner" has shifted during the last few years, as more attention has been drawn to both the healing potential of cannabis and the racist, classist forces that result in Black and brown people being unjustly and disproportionately incarcerated for possession. As more states legalize, there's a more urgent need for consumers everywhere to support social-impact efforts.
As a Latinx weed consumer and a publicist for the past decade (I am currently not financially affiliated with any brand in particular), I've been acutely aware of how cannabis companies are choosing to market themselves and align with ― or ignore ― the effort to be more socially responsible. Today, many consumers are thoughtfully choosing where to spend their hard-earned cash. And it's clear that some cannabis companies are at least trying to be more inclusive, intentional, and willing to acknowledge our country's fraught history with the now-almost wholesome drug.
Only time will set apart the truly inclusive cannabis companies that operate with intention from the ones that are more performative. But here are some brands I am excited about right now.
HuffPost may receive a share from retailers on this page. Every item is independently selected by the HuffPost Shopping team. Prices and availability are subject to change.
Related