Adams' rise to prognostication prominence was jump started by an appearance on HBO's 'Real Time' in May of this year . He was given the platform because he had predicted that Trump would win the nomination when few others did and, let's face it, because he created Dilbert. Neither qualifies him as Nostradamus.
On Real Time, the host Bill Maher accepted without question Adams' views on Trump's mastery of persuasion, which was odd given that Trump had persuaded zero people in attendance and the extent of Adams' credentials was his self-avowed time as a hypnotist. Adams pointed to Trump's go to routines as evidence of a master persuader executing a master plan: Trump's name calling was labeled 'confirmation bias', polling his crowd was described as 'a/b testing', etc... Call them what you will, but they are practices that everyone from 3rd graders to software engineers employ, and their use does not distinguish the practitioner one way or the other.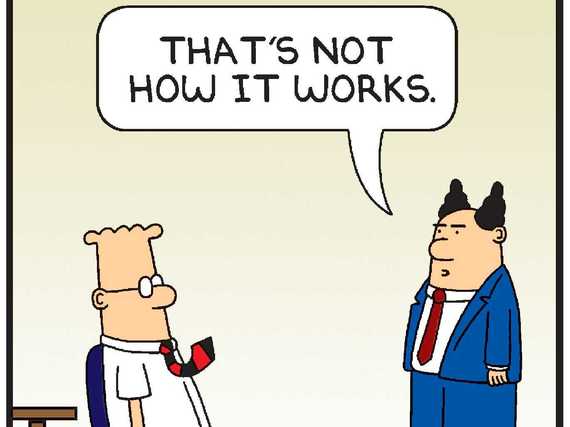 The hokum that Adams traffics has two analogs. The first is the betting recommendation site that emails a pick of the week to 10 million people--half get the Steelers over the Patriots, the other half get the Patriots over the Steelers. The next week only the half that got the winning pick receives the next pick, and so on until after seven weeks there are 312,000 people that think the recommender is a genius because he's seven for seven. What else has Adams predicted besides that Trump would be the nominee (after he was already the polling leader)? He has likely made lots of predictions, half of which have been wrong, like the rest of us, but no one has bothered to dig them up (the media especially wouldn't want to get in the way of a good story). And if Adams hasn't made any other predictions, then he has no track record, and his prescience on Trump thus far can not be considered anything other than random.
The other analog for Adams is meeting a person in a bar, hitting it off and after a bit they say 'Hey, what's your sign'? If you tell them 'I'm a Virgo' they always say 'Yes, I knew that!!'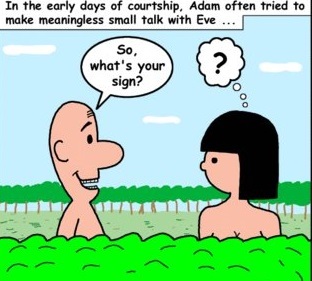 But if instead of telling them your sign you say to them 'You tell me what my sign is', they never get it right. If Adams had been saying for years that if someone comes along and acts such and such a way they can become president, and then someone came along and it was working out that way, I'd take him more seriously. But everything he has said publicly has been after the fact.

Either way, if Trump is the master persuader Adams says he is, why can he attract no fortune 100 CEOS to his cause, no political heavyweights to his campaign, have a 70% disapproval rating and is at best tied with another deeply disliked candidate? And before you say that Trump has to be quite the persuader to overcome his controversial personality and still be in with a real shot at winning, realize Adam's calls those controversial traits things like 'employing confirmation bias'. So Trump is not overcoming his obnoxious behavior, it's the root of his success, according to Adams.
Trump may yet win--prognosticators with actual track records give him a 40% chance at the moment. But persuasive arts as described by Scott Adams after the fact won't be the reason. The country wants change, which a person like Trump represents in spades. If he had any persuasive power at all, or even a lack of repulsive powers, he'd be leading by a wide margin.
Support HuffPost
The Stakes Have Never Been Higher
Popular in the Community