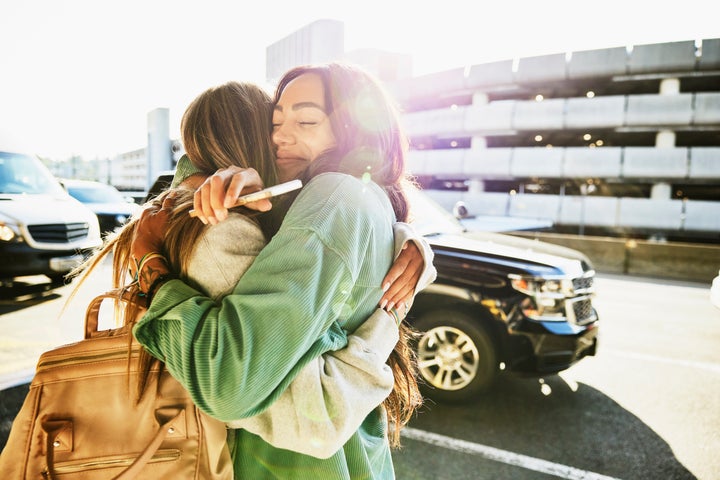 Think back to the last time you were asked to pick up a friend at the airport. Did you:
A.) Jump at the chance to help. That's what friends are for!
B.) Die a little inside and wonder why they can't get an Uber or a taxi. An airport pickup? You're not a masochist.
If you have strong opinions either way, you're hardly alone. Over the last month or so, a fierce debate has been raging on social media over the ethics of picking up friends from the airport in the age of ride-shares.
The online debate reached a fever pitch last month when tech investor Codie Sanchez shared a photo of a text conversation she'd had with friends about the topic.
The tweet included a screenshot of Sanchez's friend Kim Kaupe's Instagram story, wherein Kaupe talked about how picking up friends at the airport shows you prioritize them. Unless she "absolutely can't," Kaupe wrote that she always tries to be there at arrivals.
Sanchez firmly disagreed: "As an adult, don't ask your friends to pick you up from the airport. Use Uber, save a friendship," she said in her tweet, which has racked up over 25.5 million views.
Twitter being Twitter, lots of folks had very strong opinions about Sanchez's hot take.
"If you think you're too busy or too cool to pick up/drop off your friends from the airport, you either aren't really friends with them, or you need to realign your priorities in life," one man said. ("Dude have you been to LAX," a traffic-vexed Angeleno asked him in reply.)
Some said the preference for Ubering was a generational thing: "I think this is mostly a thing with younger people," one man said. "My age group did/does this. I think somewhere, this all got lost in translation after us."
Others thought the debate spoke to how, culturally, we've become too invested in individualism and handling everything ourselves.
"We miss out on key parts of community/friendship when we are constantly worried about inconveniencing each other," one woman said.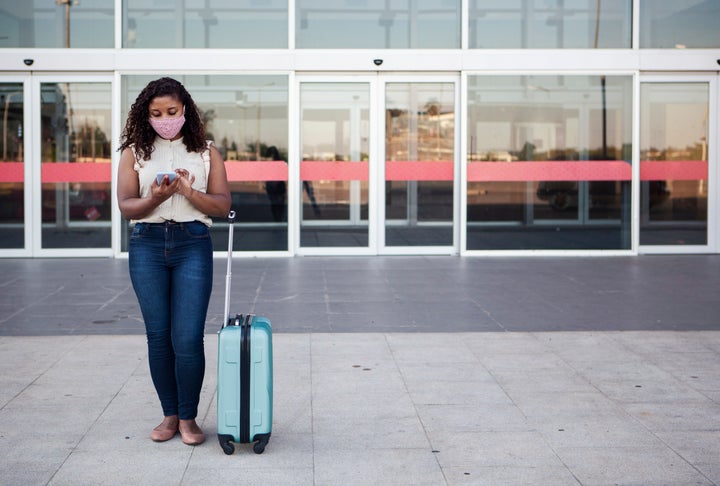 Some agreed with Sanchez, arguing for personal responsibility: When you organize a trip, that includes paying for your arrival and pickup.
"I'd never have my friend wake up at 4 a.m., drive to my house, pick me up, drive me to the airport, then have them drive home," one person tweeted. "I'll pay the $30 Uber fee and let them sleep in."
Another man tweeted that he won't even pick up his family. ″Even immediate family, unless [they're] flying for the first or second time in their lives, should take a cab," he said.
In an email interview with HuffPost, Sanchez was more bemused than taken aback by the response to her tweet.
"Do you ever wonder if people like to feel offended so they can feel important?" she said before joking. "I reserve airport pickups for my parents… like an adult."
Etiquette experts have some thoughts, too.
Etiquette experts said there's no one correct course of action here, but it shouldn't be a friendship-ending prospect if you can't pick up a friend, as some in the Twitter thread implied.
Gottsman agreed with the guy on Twitter who said pickups should ultimately be the travelers' responsibility.
"Adults should know that part of your trip requires booking hotels, going to the bank, being prepared to tip with cash and finding your own way to the airport and back," Gottsman said.
Any offer to pick you up or drop you off by a friend should be considered icing on the cake, Gottsman said. (Though you may feel more personally responsible if the person travels to see you.)
Needless to say, people are generally more accommodating to family, especially young children and older adults. (You might not be a bad friend, but you categorically are a bad granddaughter if you leave your Luddite grandma Gladys sitting at New York's LaGuardia Airport, struggling to figure out how to navigate Lyft.)
"You want to make sure older family members have gotten off without a hitch, especially if they have an early morning flight and you live close by," Gottsman said.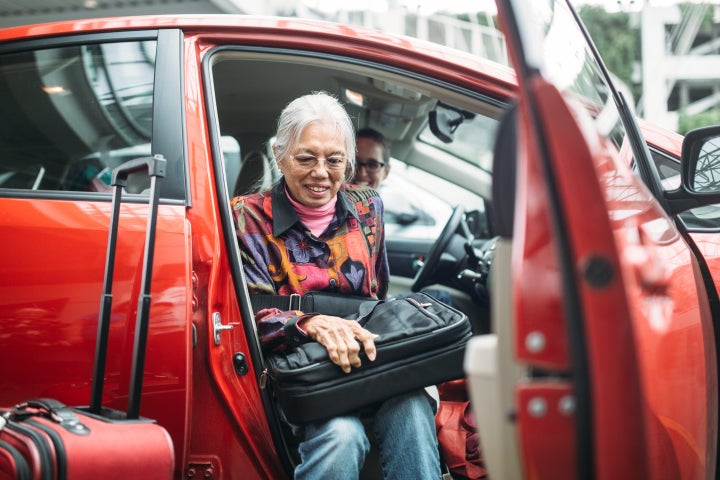 Airport location and traffic times also figure heavily into this discussion, said Nick Leighton, an etiquette expert and host of the weekly comedy podcast "Were You Raised By Wolves?"
"Not all airport pickups are created equal: A summer Saturday afternoon drop-off at the Laramie Regional Airport is very different than a 5 p.m.-the-day-before-Thanksgiving drop-off at Hartsfield-Jackson in Atlanta," he told HuffPost.
Overall, Gottsman and Leighton agreed that airport pickups are a courtesy rather than an obligation. So appreciate any offers but don't drag your friend over the coals if they don't volunteer.
As an etiquette expert, Leighton is just happy people are tapping into their inner Emily Post and discussing topics like this.
"Etiquette is all about being mindful of other people, and I think any debate that gets people thinking about kindness, consideration, and empathy is a good one," he said.
As for him, though, he'll just call a taxi the next time he needs an airport pickup.
"I also don't ask friends to help me move or paint my apartment," he said. "Some things are best left to professionals."