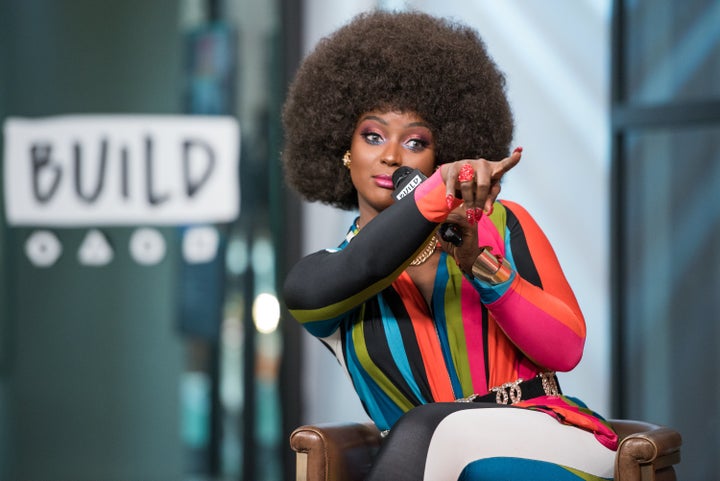 Amara La Negra unwittingly turned into the mainstream media's face and voice for Afro-Latino identity last month, after VH1′s "Love & Hip Hop: Miami" aired a confrontation between the singer and Puerto Rican music producer Young Hollywood.
The singer, born Dana Danelys de los Santos, told HuffPost on Wednesday she feels it's "super important" to hold Latinos accountable for racism and colorism.
"I think it's unfortunate that there's so many talented Afro-Latinos all around the world but we're not given the same opportunities based off the way that we look," Amara told HuffPost following a live interview at the Build Studio, which is owned by Oath, HuffPost's parent company. "It's not that we're not talented. It's not that we're not educated. They just don't consider that we [have] what they consider to [be] the Latino look."
The Miami-born Dominican singer said she feels the need to educate people about colorism in Latin America, but she also understands not everyone is open to learning.
"A lot of people will never understand because they will never be looked [at] with the eyes that we're looked [at]," she said. "There's always this look of 'Ugh, la negra' (the black woman) or 'don't get married to a black man, don't get married to a black woman, you have to better the race.' I just think it's not fair because what's wrong with me? What makes me so ugly? Why don't they see me [as] beautiful? What is wrong about my personality or my looks or my features that causes that problem?"
During her Build conversation with Yahoo's Brittany Jones-Cooper, the singer also called out Spanish-language telenovelas for rarely casting Afro-Latinos outside of slavery-related storylines or the recent Celia Cruz series. Amara said she won't feel like things have changed until there's more representation of Afro-Latinos across all media.
"I know that I'm only one person but one person can make a difference," she told HuffPost. "I'm working towards breaking that barrier and changing that ― not just for myself but for the upcoming generation that still doesn't feel that [things are] possible for them."
"It's not that we're not talented. It's not that we're not educated. They just don't consider that we [have] what they consider to [be] the Latino look.""
Amara, who began her career as a child on Univision's weekend variety show "Sábado Gigante," broke into the Latin music industry with singles like "Ayy" and "Sé que soy." The singer now hopes to crossover into the English market, with some help from VH1′s hip-hop reality series.
Many have compared Amara's break-out stardom to the rise of another "Love & Hip Hop" alum: rapper Cardi B. But Amara doesn't quite see the similarities.
"I'm not a hip-hop artist at all," she told HuffPost. "Don't get it twisted now though. I can do a little hip-hop, I can do a little trap or whatever, but I'm more of an urban pop [artist]."
Amara said her upcoming single "Insecure" also falls into the urban pop category though she's ultimately open to tackling different genres. She also teased possible future collaborations with Sean Paul, Pitbull, Jason Derulo and Becky G.
Aside from her music, Amara also plans to launch a doll line that comes with different body shapes, different skin color and different hair textures. She hopes it will make young girls feel represented.
"It has always been a dream of mine to at some point in my career have dolls that girls can buy and play with and feel like 'Oh my god, she's like me,'" she said. "I have a lot on my plate [right now] but it's definitely one of my goals."
Before You Go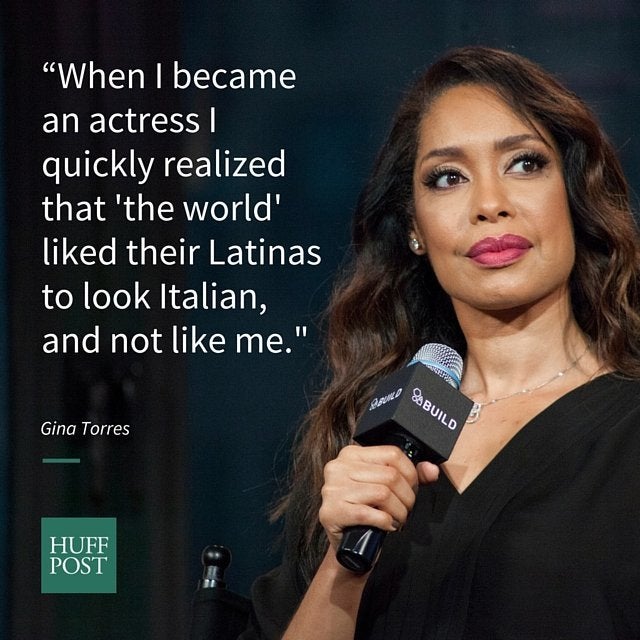 9 Famous Afro-Latinos Open Up About Being Black And Latino