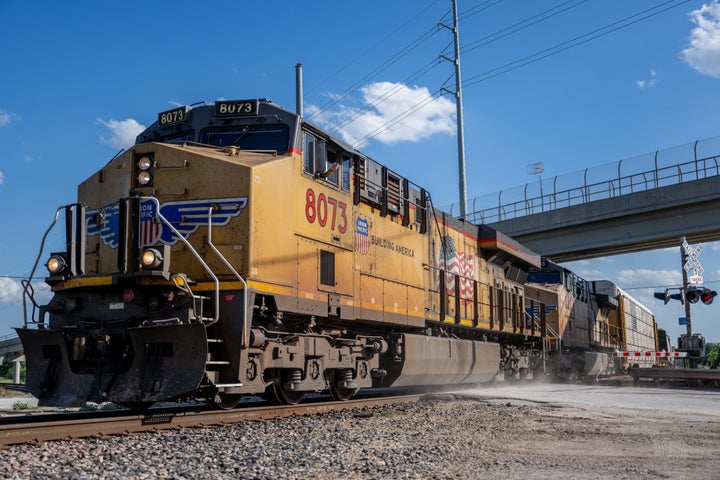 Investigations are underway after approximately 60,000 pounds of ammonium nitrate, a chemical used as fertilizer and to make explosives, seemingly vanished during railway transport last month.
A rail car carrying 30 tons of the pellets left Cheyenne, Wyoming, on April 12 and arrived two weeks later in Saltdale, California, empty but still sealed shut, a spokesperson for explosive manufacturing company Dyno Nobel told HuffPost in a statement Monday.
"Our review will be exhaustive to understand what led to this situation, but there is no indication of any danger to the public and no indication the pellets were intentionally taken by anyone," the spokesperson said. "Every indication is the pellets fell from the rail car onto the tracks in small quantities throughout the long trip."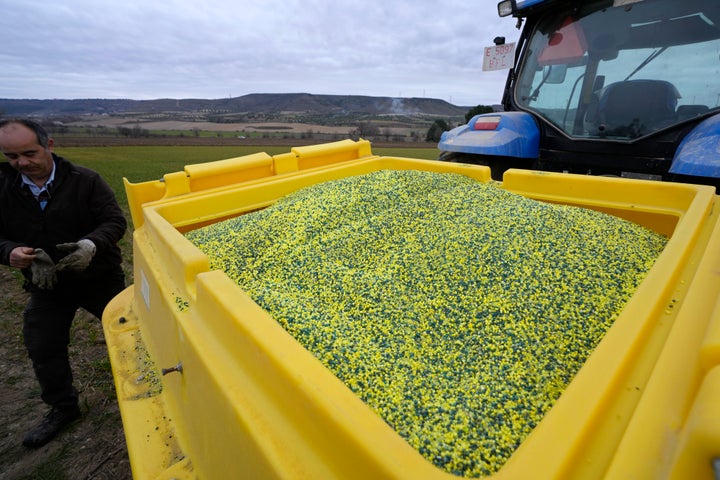 This might have happened due to a leak through the rail car's bottom discharge gate, which could have developed in transit, the spokesperson said.
If the fertilizer did leak throughout its journey, it should pose no risk to public health or the environment, a representative for Union Pacific Railroad, which is assisting in the investigation, told HuffPost.
"The fertilizer is designed for ground application and quick soil absorption," said spokesperson Kristen South, who added that no criminal or malicious activity is suspected.
The Federal Railroad Administration and the California Public Utilities Commission are also investigating the incident, San Francisco station KQED reported.
Though the fertilizer, which is water soluble, is capable of detonation, it requires a strong initiating source or it must be heated under confinement before initiation, according to a hazardous materials database shared by the National Oceanic and Atmospheric Administration.
The sale and transfer of ammonium nitrate is federally regulated to prevent its use in an act of terrorism.
The chemical was infamously used in the 1995 Oklahoma City bombing of the Alfred P. Murrah Federal Building, which was the largest act of U.S. domestic terrorism since the Jim Crow era.
In 2020, nearly 3,000 tons of the chemical exploded in Beirut while being improperly stored in a port. It was one of the largest non-nuclear blasts ever recorded.
Language in this story was updated to clarify that other large-scale acts of U.S. domestic terrorism preceded the Oklahoma City bombing.
Popular in the Community