Bassett, who played Turner in the 1993 biopic "What's Love Got To Do With It," mourned the artist in a statement to The Hollywood Reporter in which she asked, "How do we say farewell to a woman who owned her pain and trauma and used it as a means to help change the world?"
Celebrating the eight-time Grammy winner's strength, Bassett continued, "Through her courage in telling her story, her commitment to stay the course in her life, no matter the sacrifice, and her determination to carve out a space in rock and roll for herself and for others who look like her, Tina Turner showed others who lived in fear what a beautiful future filled with love, compassion and freedom should look like."
"Her final words to me — for me — were, 'You never mimicked me. Instead, you reached deep into your soul, found your inner Tina, and showed her to the world,'" the "Black Panther" actor added revealed. "I shall hold these words close to my heart for the rest of my days. I am honored to have known Tina Turner."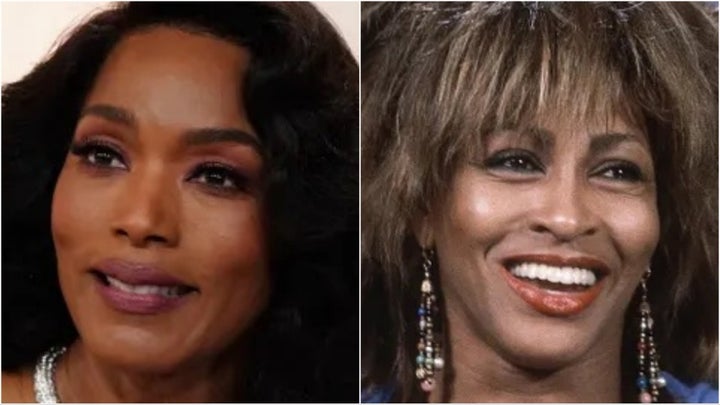 "I am humbled to have helped show her to the world," Bassett added. "So on today, while we mourn the loss of this iconic voice and presence, she gave us more than we could have ever asked."
"She gave us her whole self. And Tina Turner is a gift that will always be 'simply the best.' Angels, sing thee to thy rest … Queen."
Representatives for Turner announced she had died in her home near Zurich on Wednesday following an extended illness.
The Turner team made a statement via her Instagram, captioning a photo of the star: "It is with great sadness that we announce the passing of Tina Turner. With her music and her boundless passion for life, she enchanted millions of fans around the world and inspired the stars of tomorrow. Today we say goodbye to a dear friend who leaves us all her greatest work: her music."
Turner's monumental musical career spanned over six decades, with hits like 1971's "Proud Mary," 1989's "The Best" and, of course, 1984's "What's Love Got To Do With It." She was inducted into the Rock and Roll Hall of Fame twice, first with ex-husband Ike Turner in 1991 and then as a solo artist in 2021.
Popular in the Community