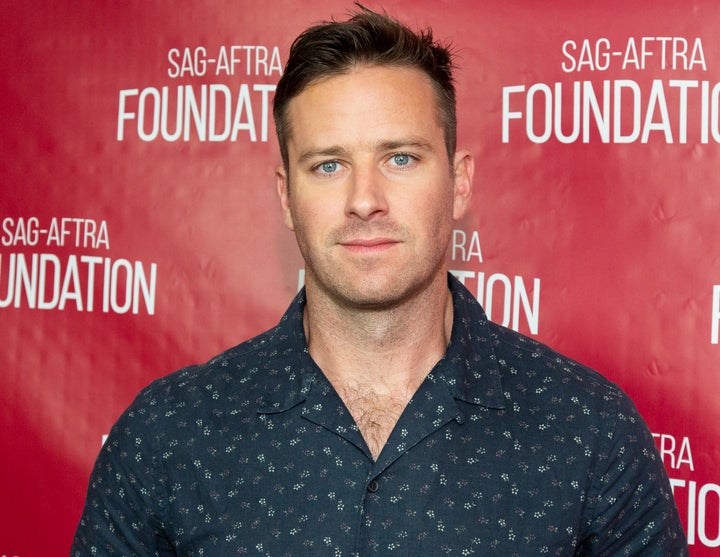 Since policing how people mourn is always a good idea, actor Armie Hammer is here to make you feel bad about your grief selfies in the wake of Stan Lee's death.  
The "Call Me By Your Name" actor's social media activity is notably more candid than that of his contemporaries (yes, we're talking about his spree of bondage-tweet liking), but his opinion about how fellow famous types honored Lee was met with an almost universal eye roll. 
"So touched by all of the celebrities posting pictures of themselves with Stan Lee... no better way to commemorate an absolute legend than putting up a picture of yourself," Hammer wrote on Twitter.
News of the comic book legend's death on Monday was met with an outpouring of tributes across social media from many in the Marvel Universe and beyond, including Tom Hardy, Hugh Jackman, Evangeline Lilly and Mark Hamill, who all posted photos of themselves with Lee. 
Hammer, who chose not to memorialize Lee publicly, went on to defend his controversial stance by arguing with his followers over the correct way to grieve on social media. 
When one Twitter user wrote that people posting selfies with Lee were likely "remembering how it felt to meet him," the actor doubled down on his stance. 
"If Stan impacted your life (ie. All of our lives) with his work, post his work that touched you the most," Hammer responded. "Posting a selfie makes his death about you and how cool you felt taking a picture with him."
When another follower suggested that remembering someone who died with a photo is a natural instinct, he then called for a "cultural revamp across the board."
While Hammer didn't call out any of the selfie offenders by name, he did point to Mark Ruffalo, who plays the Incredible Hulk in the Marvel Universe, for sharing a tribute that was up to his standards. 
The "Avengers" actor had posted a photo of Lee posing with a Hulk statue and written a thoughtful tribute alongside. 
"This was an example that stood out and made me think his post was actually about Stan," Hammer said of Ruffalo's message. 
That comment was the last the internet heard from Hammer on the issue, although people continued to mock him for his epically backfiring tweet. 
In case you forgot, Hammer deleted his Twitter account back in November 2017 after BuzzFeed published a not-so-flattering article about how many second chances he's had in his short career. He slammed the site as "bitter AF" before bidding the platform adieu. 
However, he returned in early 2018, while admittedly under the influence, and it looks like he's sticking around. 
Calling all HuffPost superfans!
Sign up for membership to become a founding member and help shape HuffPost's next chapter