Aubrey Plaza says her character from "The White Lotus" happened to have a change of heart after she saw her on-screen husband shirtless.
The "Parks and Recreation" star told Vanity Fair in a cover interview published Monday that the dynamic between her character, Harper, and Will Sharpe's Ethan shifted once filming began in Hawaii in 2020.
"In the script, it felt like they both were on the same level of boredom or complacency," she told the magazine.
Then Sharpe took off his shirt.
"But I don't know if it was Ethan's, you know, rock-hard abs — the 16-pack that he somehow magically had while we were shooting — but I was like, 'No, no, no, no, no. The dynamic is different now,'" she said.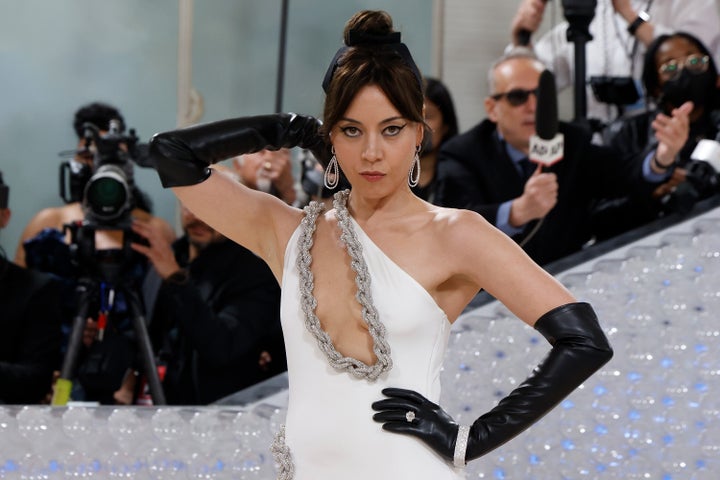 For his part, Sharpe praised Plaza during February's SAG Awards, telling The Hollywood Reporter that he had a "great time" shooting with the "awesome" comedian.
This isn't the only insight Plaza has offered about the Mike White-created show.
Last December, the "Emily the Criminal" star stirred the pot when she was asked if Harper's love-hate chemistry with Ethan's friend Cameron resulted in a hookup.
"I know what happened, OK?" she told Seth Meyers. "And what happened is, we did some stuff."
"And I hated every minute of it. It was disgusting," she added about her scenes with Theo James, before getting explicit: "And there was no penetration."
Popular in the Community