WASHINGTON ― When President Donald Trump dropped the bombshell on Wednesday that he's banning transgender people from serving in the military, he claimed it's because they erode military readiness and unit cohesion.
Does that rationale sound familiar? It should ― it's precisely what proponents of Don't Ask, Don't Tell argued almost 25 years ago when President Bill Clinton signed the law banning gay and lesbian people from serving openly in the military. That policy, repealed in 2010, stated that the presence of openly gay and lesbian service members "would create an unacceptable risk to the high standards of morale, good order and discipline, and unit cohesion that are the essence of military capability."
None of the warnings about gay people hurting military cohesion and morale bore out in the years after Don't Ask Don't Tell was nixed. Yet Trump is making the same bogus claims about transgender men and women now, with no evidence to back them up. For some veterans of Capitol Hill, it's like 1993 all over again.
"It is exactly the same argument. It's the same with [same sex] marriage, too: invent negative social consequences and blame the victims of discrimination," former longtime Rep. Barney Frank (D-Mass.) told HuffPost Thursday.
"You don't want to say you don't like those people," said Frank, who was one of the first openly gay members of Congress and played a pivotal role in passing legislation to repeal Don't Ask Don't Tell. "Any discriminatory argument will name negative social consequences. There have been zero."
Proponents of Don't Ask Don't Tell argued that openly gay and lesbian soldiers threatened unit cohesion merely by working in close spaces with heterosexual soldiers.
"It takes away the comfort and the ability for those men and women to feel comfortable in extremely close quarters ― showering, fox holes, barracks, living together," Rep. Duncan D. Hunter (R-Calif.) said in a CNN interview in 2010, before the law was repealed. "We don't let men and women live together in the military. Why would you let different homosexual men live together, too?"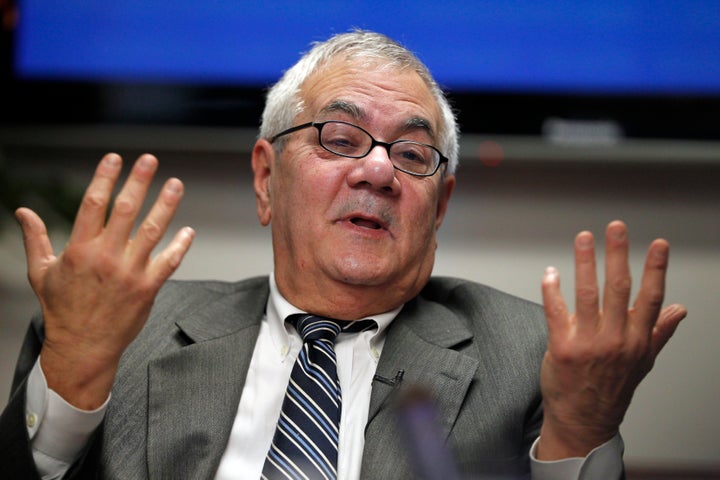 Frank recalled people's showering habits as a focal point in the waning days of Don't Ask Don't Tell. The issue came up during a joint TV interview with him and then-Sen. Dan Coats (R-Ind.), who was defending the ban. Coats, now the Trump administration's national intelligence director, argued that it was legitimate for heterosexual soldiers to object to being nude in the presence of gay soldiers.
"I said, 'Dan, I think you and I have showered together at the House gym,'" said Frank. "'I said, 'Dan, there are gay men everywhere. What do you think, we have ourselves dry cleaned? Gay men don't shower?'"
Unlike Trump's decision to ban transgender troops without consulting the Pentagon and announce the news in a tweet, military leaders went through an exhaustive review process in 2010 before concluding that, counter to what critics claimed, allowing gay and lesbian service members to serve openly would not disrupt the military's operations.
"I assess the risk to readiness, effectiveness and cohesion of the Navy to be low," Adm. Gary Roughead, chief of Naval Operations, testified to the Senate Armed Services Committee during a December 2010 hearing on ending Don't Ask Don't Tell. "Based on my professional judgment and informed by the inputs from our Navy, I recommend repeal."
″[The idea that] the presence of a gay or lesbian service member creates an unacceptable risk to good order and discipline, I don't believe that's true," Gen. George Casey, the Army chief of staff, said at the same hearing. "It appears a large number of our service members don't believe it either."
A major difference between lifting the ban on gay troops and imposing a ban on transgender troops, though, is that thousands of transgender men and women are already serving openly. Under President Barack Obama's direction, the Pentagon reviewed and lifted the transgender ban in 2016. So it's entirely unclear what Trump's announcement means for those currently deployed overseas, and the White House has given no details on a timeline for rolling out the policy.
Asked if he thinks Trump will follow through with removing transgender troops from their posts, Frank speculated that the president has no choice now.
"I've not met a mentally competent adult whose statements have a shorter half life, but it's pretty hard to back away from this one," he said.
Before You Go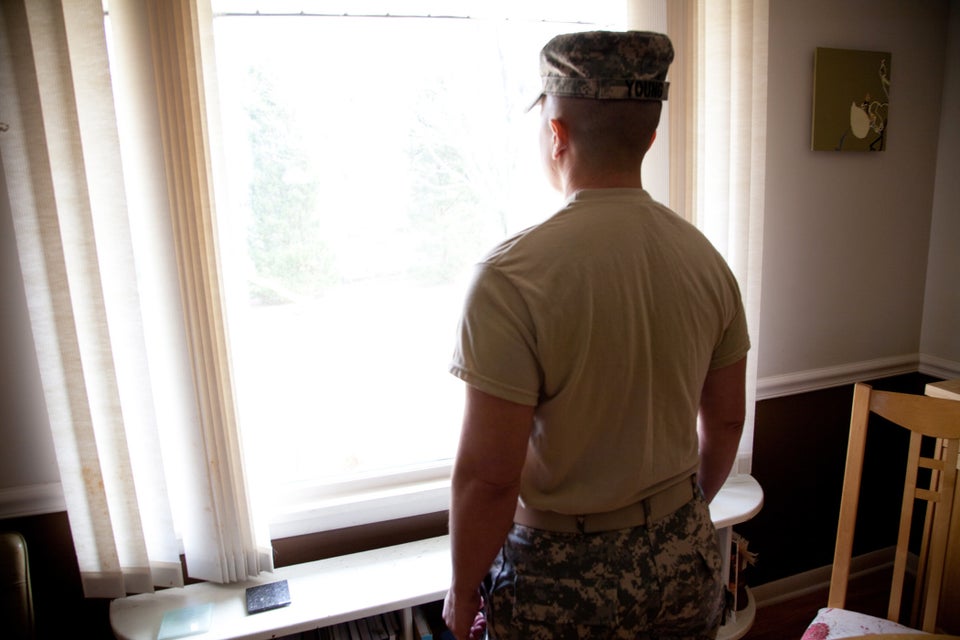 Transgender Military Photo Series by Jeff Sheng
Popular in the Community