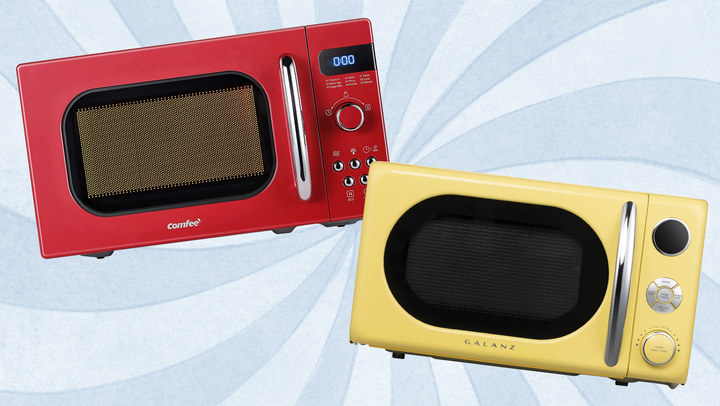 Ever gone shopping for a specific product only to find that every option on the market is just plain ugly? In our series Not Hideous, we suss out the best high-performance buys that aren't total eyesores. Function, meet form.
Certain kitchen appliances are not known for their beauty, and can clash with well-designed kitchen interiors. If you're tired of looking at the massive eyesore that is your dull microwave (and that's probably a monster to clean), I'm here to let you know your kitchen aesthetic doesn't have to suffer.
Even though my limited home-chef skills support my committed relationship with my microwave (I'm more of a baker), I still have beef with it. I love using it to heat up quick meals, but I don't love its functional appearance, which is why I was so glad to discover that actually-stylish microwaves exist.
With a little digging around the internet, I found microwaves that boast curved retro designs, sleek metallic finishes and opaque pastel wrappings — a welcoming contrast from the typical blocky white and black options most people have in their kitchens.
To help you add some personality to your kitchen space, we rounded up the most highly praised stylish microwaves that you'll actually be proud to show off.
HuffPost may receive a share from purchases made via links on this page. Every item is independently selected by the HuffPost Shopping team. Prices and availability are subject to change.
Before You Go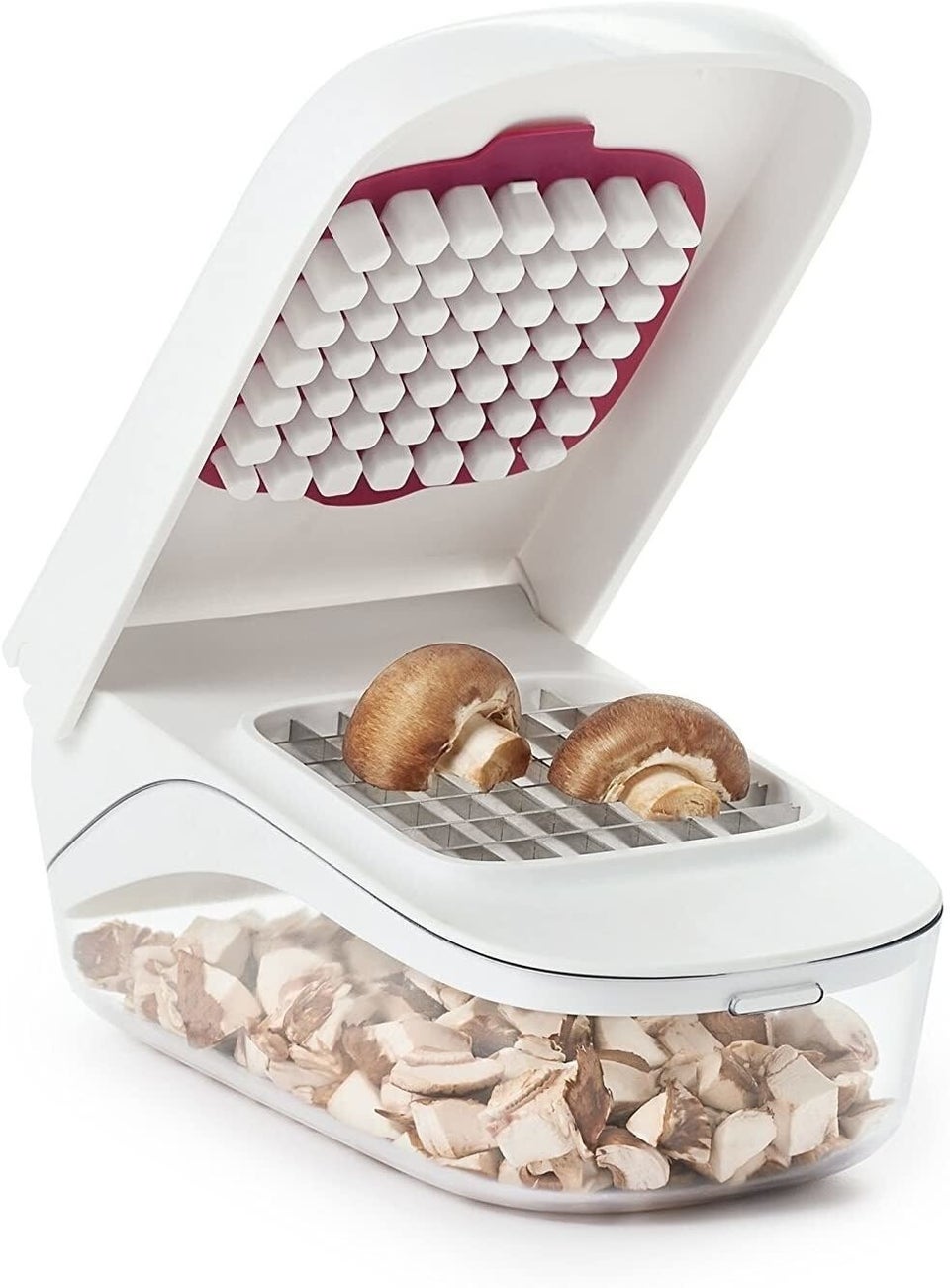 40 Little Things Any Home Chef Will Likely Want On-Hand In Their Kitchen