A British woman finds herself at an emotional crossroads between her professional life and her queer identity in "Blue Jean," writer-director Georgia Oakley's debut feature film.
In theaters Friday after its world premiere at the Venice Film Festival last fall, "Blue Jean" follows Jean (played by Rosy McEwen), a gym teacher at a secondary school in suburban England, circa 1988. By night, Jean can be found on the arm of her girlfriend, Viv (Kerrie Hayes), and venturing into local lesbian bars.
Though Jean enjoys the camaraderie of her students, she keeps her authentic self under wraps while on the job, and for good reason: The film is set just as Section 28, legislation introduced by former British Prime Minister Margaret Thatcher that banned the "promotion" of homosexuality in schools, is taking effect across England and Wales.
At first, Jean succeeds in compartmentalizing her work and home lives ― that is, until a new student, Lois (Lucy Halliday), enrolls in her class. Before long, Jean's safe haven is shattered when she spots Lois at a nightspot that she and Viv frequent.
Catch a clip from "Blue Jean" below.
In an interview with HuffPost, Oakley said she based much of the "Blue Jean" script on her own experiences. However, she opted to set the story 35 years ago in hopes of relaying the turmoil that can result from "a culture of silence that's propagated by the law."
"For me, it was more important to tell a story about that moment, because so much of the experience of the people who lived through it had not been documented" and was being forgotten, she explained. "Nobody was talking about it and there was so much shame wrapped up in it."
To play Jean, Oakley sought an actor who "would be able to pass as a straight teacher in the world of the school and pass in the world of her family," and could also project the feeling of being "never the same when she moves between those different spheres."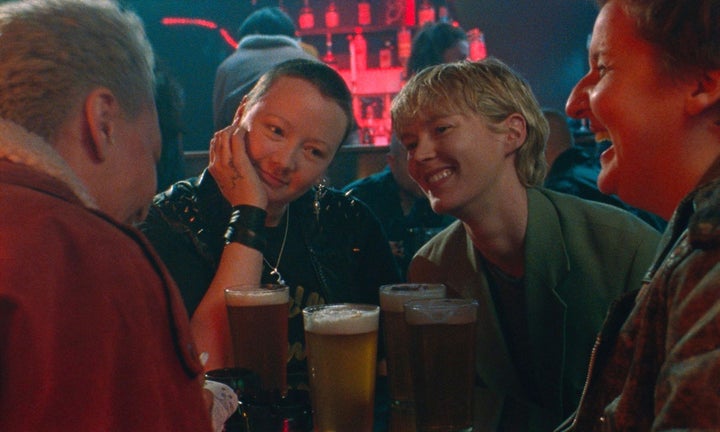 McEwen, whose credits include TNT's "The Alienist," turned out to be an ideal fit. "Really, we were building four or five different versions of Jean," Oakley said. "Without having a single conversation with me, Rosy understood exactly what I intended for the character."
Section 28 remained on the books in England and Wales until 2003, and six years later, former British Prime Minister David Cameron issued a public apology for the harm it had done. Still, it's easy to spot similarities between that now-defunct legislation and the current surge in anti-LGBTQ laws in conservative U.S. states, including Florida and Tennessee.
"Things have changed a lot politically since I started writing the film, so I think it's now almost impossible to watch it without making some of those parallels, which is really sad," Oakley said. "That's not what we hoped for, obviously, but it's in dialogue with things that are going on now."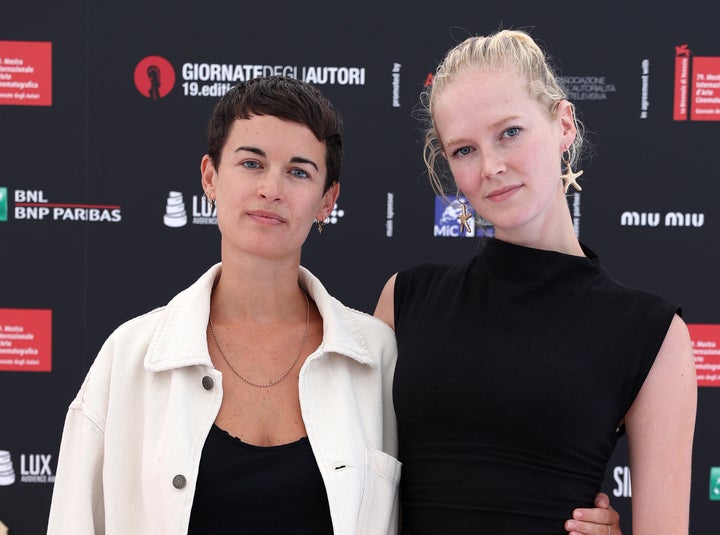 Ultimately, the filmmaker would like the movie to encourage viewers to "interrogate something about themselves that they hadn't thought about before."
"Sometimes, as individuals, it feels like we don't have much power to make much of a change at all," she said. "Even though Jean is pushed to do some really regrettable things over the course of the film, it really shines a light on the fact that any one person can make a huge difference in the world, on their own terms."
Popular in the Community