Brian Walshe, 47, who has been behind bars since Jan. 7 on the charge mentioned above, will be arraigned Wednesday on this new charge related to his missing wife, Ana Walshe, 39, the Norfolk District Attorney's Office said.
The evidence supporting the charge is likely to be disclosed at his arraignment, District Attorney Michael Morrisey said in a video address. Any other details will not be disclosed until then, he added.
The murder charge comes one week after a prosecutor said a search of the couple's home in Cohasset, southeast of Boston, found blood, as well as a damaged knife with blood on it, inside the basement.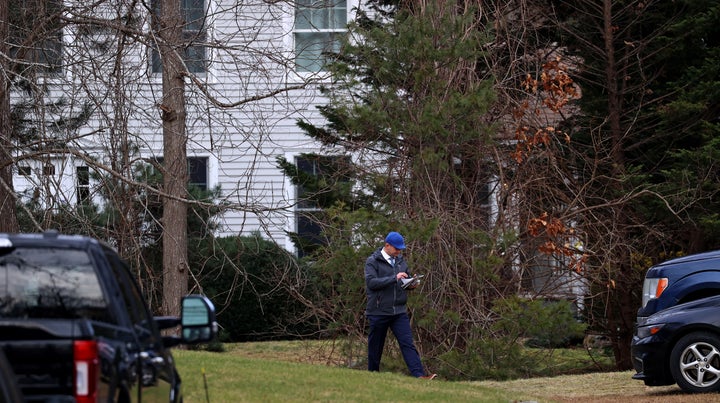 Brian Walshe told investigators that he last saw his wife on the morning of Jan. 1 as she headed to catch a flight to Washington, D.C., for a work emergency. The following day, he was seen on surveillance video at a local Home Depot purchasing $450 worth of cleaning supplies, Norfolk First Assistant District Attorney Lynn M. Beland told a Quincy District Court judge during his initial arraignment.
It wasn't until Jan. 4 that the mother of three was reported missing to authorities. By then, Beland said Walshe had gone on a solo drive around the area, possibly violating court-ordered probation for a past federal wire fraud conviction. He allegedly later provided a number of inconsistencies to the police when asked where he had gone.
"The fact that he was asked a specific question and he gave an untruthful answer that led investigators out of the area caused a clear delay in the search for the missing person, Ana Walshe," the previous police affidavit states. "[Brian] Walshe intentionally gave the untruthful statement knowing investigators would need to travel and corroborate such statements."
Brian Walshe has pled not guilty to the initial charge of impeding a police investigation. His attorney did not immediately respond to HuffPost's request for comment Tuesday.
Support HuffPost
The Stakes Have Never Been Higher
Popular in the Community