Ennis Del Mar and Jack Twist's high-altitude love story is about to gallop onto the theatrical stage this spring.
London's @sohoplace theater on Monday announced plans to adapt Annie Proulx's short story "Brokeback Mountain" as a "play with music." The story was the basis for Ang Lee's Oscar-winning 2005 movie starring Heath Ledger and Jake Gyllenhaal.
Lucas Hedges and Mike Faist will star as Del Mar and Twist, two rival cowboys who fall in love after being hired to herd sheep on a Wyoming mountain in the summer of 1963. Ledger and Gyllenhaal both received Academy Award nominations for their respective portrayals of Ennis and Jack in the film.
The stage version of "Brokeback Mountain" is written by Ashley Robinson, with songs by Dan Gillespie Sells and direction by Jonathan Butterell. The romantic drama will run from May 10 to Aug. 12.
"I'm honored to be entrusted by Annie Proulx to bring new life in new form to her timeless and universal story," Robinson said. "A story that means so much to so many, and will surely mean as much to a whole new generation."
Burns told Variety the production will focus "on the relationship between our two lead characters with Eddi Reader's memorable voice adding to the heartbreak as the soundtrack of their lives. To have Mike Faist and Lucas Hedges, two outstanding young American actors playing Jack and Ennis is a real coup."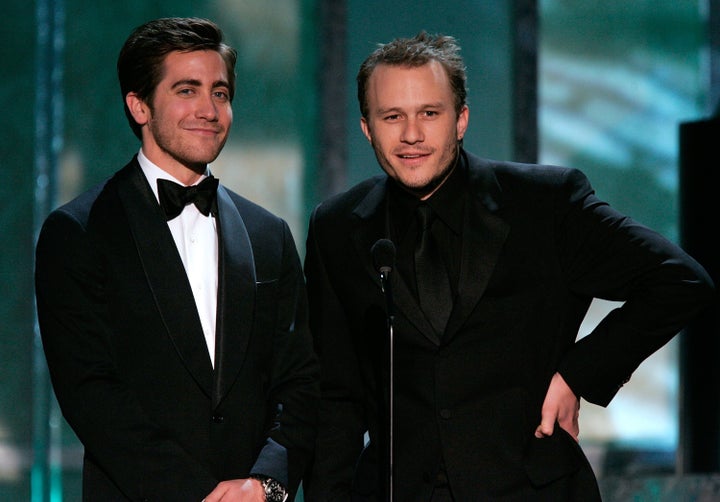 An Oscar and Golden Globe nominee, Hedges is best known for his portrayal of sardonic teen Patrick Chandler in 2016's "Manchester by the Sea."
In 2018, he starred in the film version of Garrard Conley's memoir "Boy Erased," playing a queer teen whose parents pressure him into attending a "conversion therapy" camp in hopes of "curing" him of same-sex attraction. His other credits include "Lady Bird" and "Three Billboards Outside Ebbing, Missouri."
Faist got his start on Broadway in the ensemble cast of the 2012 musical "Newsies." Five years later, he received a Tony nomination for his portrayal of Connor Murphy in "Dear Evan Hansen," starring Ben Platt. He had his first major film role in Steven Spielberg's "West Side Story" in 2021, playing Riff.
Both actors are making the West End stage debuts in the production.
Popular in the Community