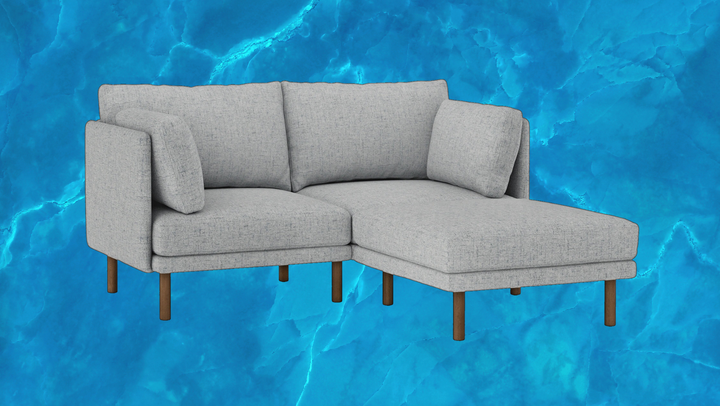 HuffPost may receive a commission from some purchases made via links on this page. Every item is independently curated by the HuffPost Shopping team. Prices and availability are subject to change.
I'd been searching for months for the seemingly elusive perfect couch: one compact enough to fit in my small space, cute enough to accentuate the rest of my decor and, most importantly, comfortable enough to sit on for long stretches of time without flaring up my back pain — something increasingly difficult to accomplish these days.
I work from home and prefer to work from a couch over a desk; I find the more relaxed vibe leads to better productivity (to each their own), but my previous couch was making my joints and body hurt, hitting me in all the wrong spots. I also wanted a truly relaxing couch where I could comfortably kick back and enjoy a movie, binge some TV or curl up with a book — while fitting another person or two at the same time.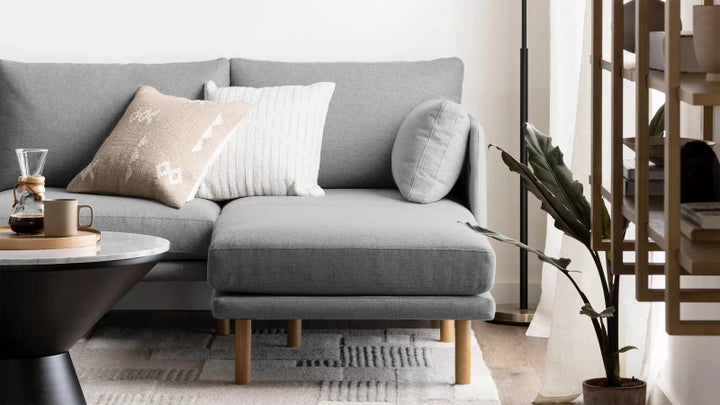 This compact, 62-inch-wide Burrow couch comes with two seats and an ottoman, and I'm convinced that the genius of it, especially when used in small spaces, lies in its ottoman. It appears to be a relatively normal ottoman, but thanks to its generous size, the Burrow ottoman adds a chaise lounge feature to the couch so that three adults can comfortably put their legs up on it, making it function as a much larger couch while taking up less space (the couch is listed as a two-seater, but I find I'm not too crowded when I share it with two friends). You can move the ottoman around as you like; I like keeping it in the center of the couch so I can stretch out wherever on the couch I am, but you can also move it to either end for a more traditional L-shape. There are also larger-sized Field couches in case you need to accommodate more people, and you have the option of ordering an additional ottoman to maximize space.
Secondly, this couch is incredibly supportive, firm and comfortable. I even prefer it to my actual mattress. I am literally having to convince myself to return to my bed at night instead of grabbing my eight hours of shut-eye on this couch. It supports my backside and spine wonderfully, and my friends and I have been able to spend hours hanging out on this couch without any of our backs hurting. This feels like nothing short of a miracle.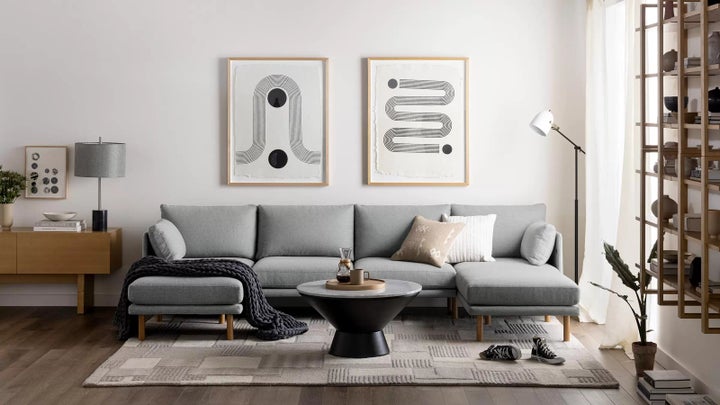 Additionally, its innovative modular function allows you to add components to the couch as you need it. This way, it can shift and evolve with you as your needs change or your family expands, without you having to shell out for a new couch. This versatility makes its excellent price point even more impressive.
I would also be remiss not to mention how easy this couch was to put together. Ease of set up is one of Burrow's promises (in addition to free shipping), and I have to say that in my experience, they more than delivered. I put it together in less than 15 minutes and it required no tools, which frankly was a little hard to believe. It was also surprisingly light for a sofa; I have very little upper body strength and was able to carry it up my stairs alone. It arrived in several boxes, which helped make that easier since the weight was divided amongst multiple packages.
The couch is available in four fabric colors, as well as with three finish options for the couch legs and in two leather versions. I have the fog fabric, though I also love the navy.
I can't stop raving about this couch, and Burrow reviewers love it, too. Check out what they have to say:
Promising Burrow reviews:

"Couch arrived early, was super easy to setup (did it by myself) and is way more comfortable than it looks! Family loved it during the holidays, friends are thoroughly impressed, and the dog loves it too. Cushions are easy to fluff up again after lounging around and they look brand new again, and it's very easy to clean underneath due to the height. Bonus? Golden Retriever hair is easily vacuumed off and toys that wander underneath can easily be retrieved! 10/10 would recommend for long haired dog owners!" —Amber E.

"I love my new couch!! I picked this one from Burrow and could not be happier. It looks beautiful and modern, yet is still comfortable. I love the soft feel of the fabric, and the best part is my cat fully digs her claws in to scratch but it leaves NO mark. Buy it!!" — Hannah M.

"What a gem of a couch. It came quickly, was fairly easy to assemble, and looks stunning in our living room. It's both elegant and comfortable; a real centerpiece to the room. We'll be enjoying the couch for years to come!" — Nadine S.
Before You Go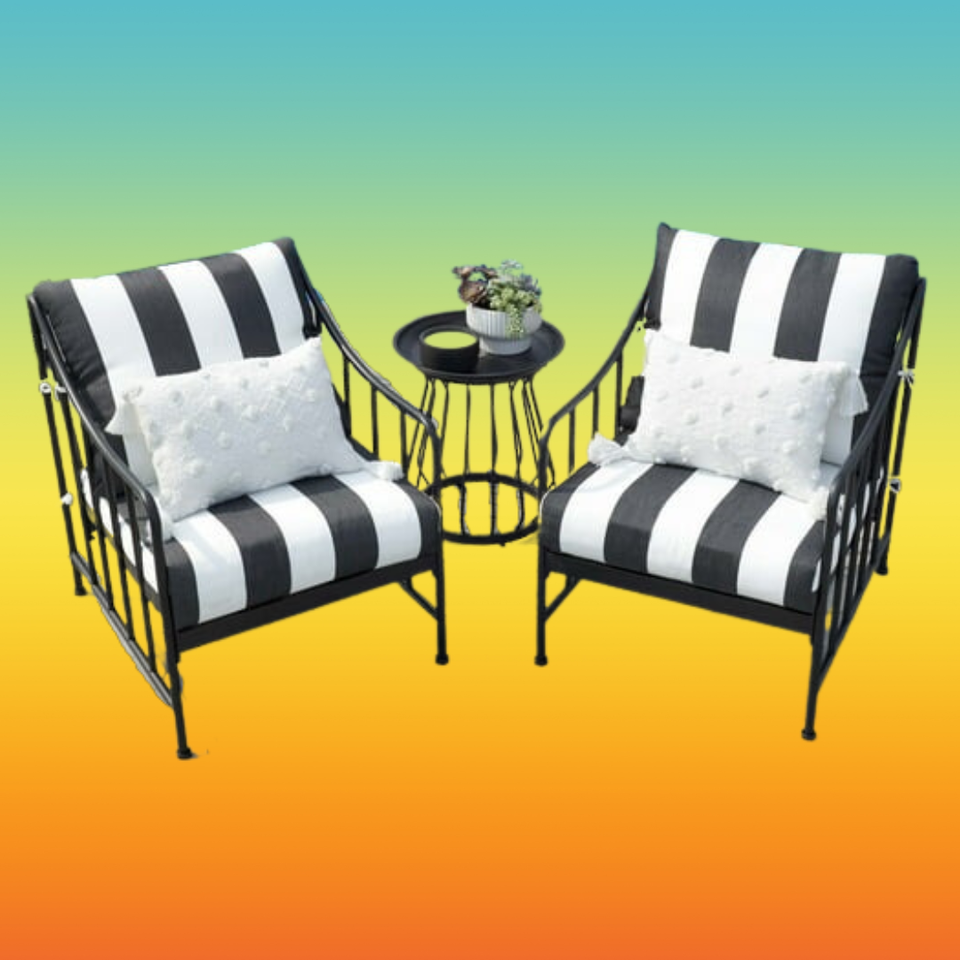 10 Home Goods That Look Just Like Their Pricier Doppelgangers
Popular in the Community