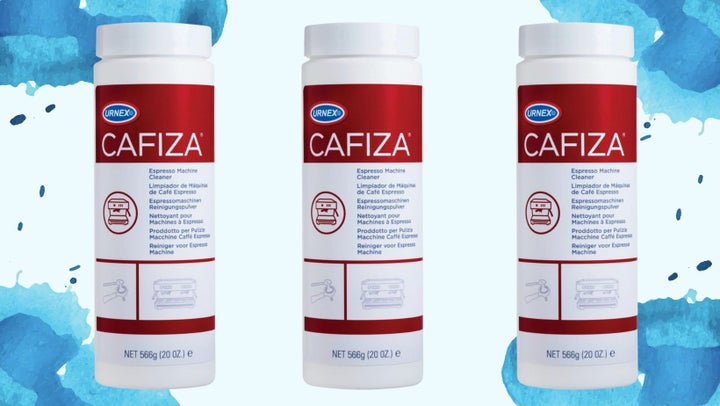 HuffPost may receive a commission from some purchases made via links on this page. Every item is independently curated by the HuffPost Shopping team. Prices and availability are subject to change.
For the entirety of my 20s I worked in restaurants, slinging everything from martinis to frothy cappuccinos. Spending so much time in the hospitality industry, you come across some pretty unexpected products and hacks that remain useful even after your shift has ended. This is certainly the case for Cafiza, a cleaning powder that restaurant staff would use for cleaning and maintaining the espresso machines.
It wasn't until I messaged with Adam Keita, owner of the Brooklyn-based coffee shop Daughter, that I learned of Cafiza's other potential uses — cleaning powers that may even rival the cult-like lore of the Pink Stuff cleaning paste.
"Cafiza is like a secret cure to the worst burnt pan, scalded pot, or even rust," Keita said.
This odorless and organic-material powder is specially developed to eliminate coffee residue and oils from both internal and external espresso machine components in order to deliver better tasting and more evenly extracted coffee, all without any scrubbing on your end. And while I can attest that Cafiza does live up to this particular claim, you don't have to have an espresso machine to love it.
Like Keita, many users swear by this stuff for removing stubborn coffee and tea stains from the interior of their travel tumblers and ceramic mugs, cleaning coffee makers, and making those terrible scorched and oil-stained pan bottoms look like new again.
Following the brand's intended soaking method, you just mix a teaspoon or less of powder with boiling hot water and submerge the stained glass or metal item (or in the case of espresso machines, just run a back-flushing cycle). Let it soak for 30 minutes, then rinse clean.
Others even recommend it for cleaning residue from smoking accessories. "Paraphernalia can get famously gunky and impossible to clean ― UNTIL NOW. ALL of the gunk will just slide out from inside the [glassware] — maybe with a tiny bit of jostling. But seriously, no scrubbing or pipe cleaners are necessary any more," one reviewer wrote.
You can add Cafiza to your cleaning product lineup for just $15 above or read on to see the other uses that reviewers have found for this unassuming yet super effective powder
Promising Amazon reviews:
″So I was looking for something to clean my Ember mug. I didn't know it at first, but apparently these cool mugs can get coffee stains pretty easily. I've scrubbed over and over and could not remove the stains. So I tried this powder and about 20 minutes later, the mug looked brand new! I didn't actually use boiling water either, but just as hot as possible from the tap. Also, don't fill up the mug/cup that you're cleaning because it will eventually bubble up a little bit. I only put in enough water to fill up the mug halfway. I also used it on my Yeti mugs and now they look brand new, practically seeing my reflection in them! I'm already recommending this product to family and friends." — Diane Jennings

"This stuff removes the resin from the Devil's Lettuce extremely well. Hot water, soak your glass pieces for a few hours, they come out sparkling. Rinse thoroughly and enjoy your spotless glass!" — Dosmit Raeh

″It works on a lot of hard cooking stains. No outcasting. Didn't burn any of mine existing surfaces, just removed cooking stains. Coffee stains, burnt on oil stains on pans. All gone, this is a good product." — Heather Kearns

"I have used Cafiza cleaning powder since I worked in Starbucks a few years ago, so when my family opened a cafe, I put this on the TOP of things that we needed. They doubted me until I showed them the cleaning power of Cafiza. It gets the thick stuck-on coffee stains on urns, caked-on gunk of convection oven trays, cleans the espresso machine, cleans milk off the inside of steaming wands, gets grill gunk off of grill brushes, etc. You name it, and Cafiza will probably clean it!
I WISH I was sponsored by Cafiza to write this review, but I'm not. Just a happy happy customer who won't clean with anything else!
The value for your dollar is too good to beat for a product that performs so well with so little! I go through about one of these per month to a month and a half with daily use in my machine, steaming wands and grill brushes, and weekly or monthly use on my runs and other appliances that develop buildup." — Carly

"I have had my coffee tumbler for about 5 years, so the inside was stained pretty badly. And for probably about two years, on and off, I tried to clean the stains with regular soap, dish soap, then finally vinegar. But nothing worked and it remained dirty and stained no matter what. For some reason it finally occurred to me that Google might know how to clean these tumblers. Fired up the search engine and this popped up. Read the reviews of all the raves and how well it worked, and I was skeptical. 'No way this works as well and as eas as these people make it out,' I thought. I was wrong, and all the reviewers were right. This cleaning product works AMAZINGLY well and is super easy to use. Just put some Cafiza in there and like magic the inside of my tumbler looked brand new again. I couldn't believe it. I could have saved so much time if I knew about this before. This bottle is also a huge amount and so it will probably last me a few years. Once I run out though, I will definitely buy this Cafiza cleaning product again. A must have for all coffee loving tumbler owners." — J
Before You Go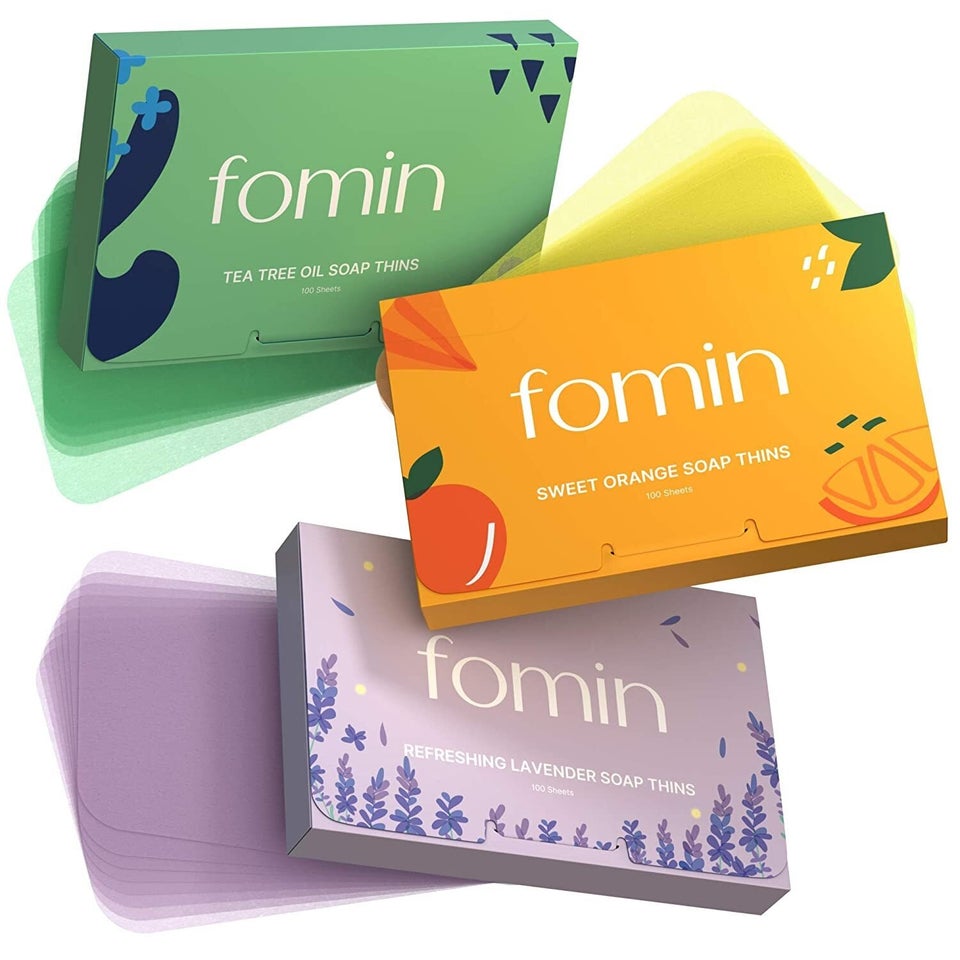 32 Cleaning Products You May Not Have Thought To Buy Until Adulthood
Popular in the Community