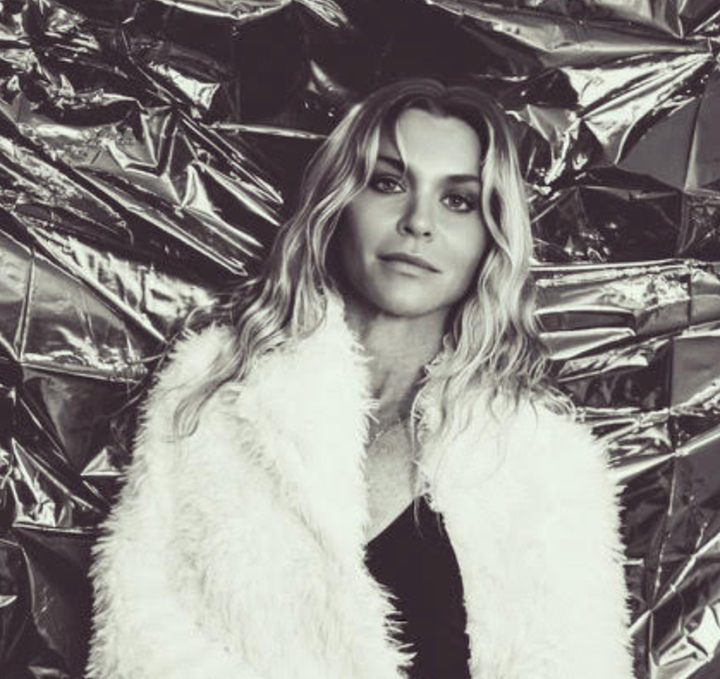 I always wanted to be a musician and singer. It's in my blood. My parents are both classically trained musicians. My parents knew by the time I was 4 that I would be a musician because I was playing piano by ear and harmonizing at as young as 3 years old. I started studying both opera and piano classically at the age of 7.
Of course, there was no iPad back then, and I grew up in the middle of a cornfield. I had raw talent, but my main entertainment was the upright piano in my parents' living room and a full-length mirror where I "played singer" most nights after school.
My childhood was spent in choirs, voice lessons and musicals. This continued well into my teens as I pursued the classical route and ended up getting a bachelor's degree in opera performance. My course was set until my college best friend, Melissa, died by suicide on New Year's. She was only 19. We shared a birthday, and I couldn't believe she was gone.
At that point, I hadn't thought about making albums or writing songs or any of this record deal business. I was intent on getting a master's from Indiana University in opera. Instead, I wrote my first song, titled "Melissa," for her funeral and performed it in front of 900 very confused and scared teenagers and devastated families. Her death impacted me in huge ways and made me rethink everything I had planned for myself.
After graduation, I decided not to get my master's. Instead, I wrote more songs at home, played gigs in Chicago and the surrounding areas, and worked with an amazing engineering student from DePaul University on my first album, "Mystery, Magic and Seeds." I even spent a bit of time in Nashville trying to make things happen there. I really wanted to move to Los Angeles and officially try and make it as a singer/songwriter, but I had no idea how to do it and I had no money to make it happen.
Exactly one year after Melissa died, my uncle, Mike, died in a car accident. He never had any kids and was my biggest supporter in the arts ― he often drove me to musical auditions and TV singing gigs. He also did theater and sang. Uncle Mike left me enough money to buy a little car and pay the rent for a small apartment in LA for a year. My parents couldn't afford to give me more money, so I had to make Uncle Mike's gift last ― and the clock was ticking. I still think of Melissa and Uncle Mike every time I walk onstage. Both were artists. Both were the catalysts for me changing my life.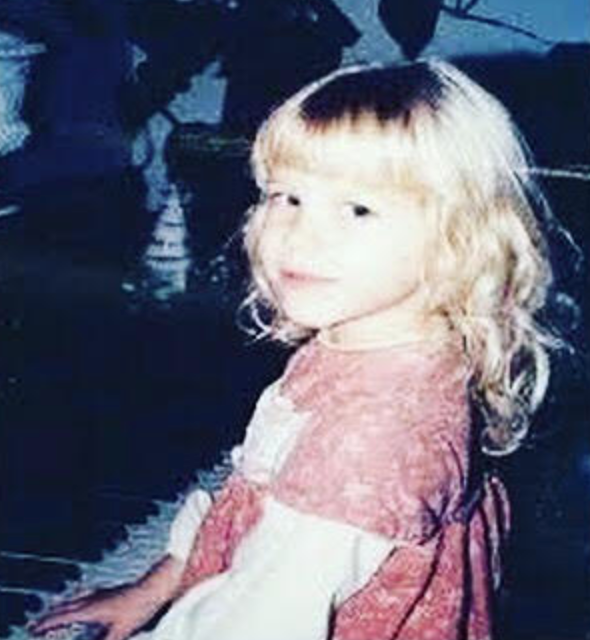 I was terrified to drive anywhere during my first year in LA, so every day, I drove to Insomnia, which was the closest safe-looking (and quite adorable) coffee shop. I wrote my second album, "One Girl Army," there. I would spend my days writing lyrics and socializing with the other artists and people I met. My year (and my money) was running out, and I knew I had to make a real go of my career or nothing would happen. Unfortunately, no one in the industry knew about me. I didn't have a demo to shop. Things were looking bleak.
I decided to take all of my eggs ― the contacts I had made at that little coffee shop ― and put them in one basket: a showcase. The people I met went out of their way to help me make it a reality. One friend helped me book the show at a closed-down strip club in West Hollywood. Another friend made flyers. I was so confident that I could do this thing, I got a credit card (much to my parents' dismay) and bought a baby grand piano for the show. And I did it ― the place was packed, and I nailed my performance. People took notice.
Four months later, I was signed to Beck's label, Bong Load Records, and recorded "One Girl Army" with Tom Rothrock, who believed in me before anyone else in the industry did. Soon, there was a bidding war between Elektra, Epic, Warner Records, RCA and DreamWorks. I ended up signing with RCA for a five-album deal and a publishing deal with DreamWorks.
Then ... nothing. Nothing happened. I finished my album with Tom and waited a year before I officially learned my distribution deal had fallen through. After that, I was in limbo for two years before I could start recording my next album. Luckily, Marty, my amazing booking agent, believed in me and had me opening for everyone and their mother while I waited for my recording career to take off.
It was a dark time for me. I was constantly worried about running out of money, being dropped from my label, and being sent home to Illinois without getting the opportunity to do this thing I had been dreaming out.
I really wanted to be able to do music. I cared less about crazy stardom ― I definitely didn't want to be a one-hit wonder ― and much more about longevity. I wanted to create work that would last and be involved with music until I retired, just like my dad.
Eventually, a lovely British record executive named Ashley Newton became the head of A&R at my label and flew to LA to listen to me play in my tiny ― but incredibly expensive ― rental in West Hollywood. I played "Your Armor," a new song, for him, and that was what officially green-lighted my recording.
I was given a huge budget ― $500,000 ― to make "On Your Shore," which would be my first album for my label. I worked with Craig Armstrong, David Campbell, the LA Philharmonic, the Scottish Symphony, Joey Waronker (R.E.M. and Beck), and Justin Meldal-Johnsen (Paramore, Tori Amos, Beck, NIN, M83). My now ex-husband Ken Andrews produced and mixed the album.
When it finally came out, it felt like the dream was coming true. I had finally done it ― the thing I'd been working so hard to make happen. The world was finally hearing my music, and I was ecstatic.
Unfortunately, that feeling didn't last long.
I toured the record for about eight months before my label stopped promoting "On Your Shore." They didn't release a second single or push me on pop radio. Instead, after some insider politics transpired, I learned they wanted me to start making my second record, which wouldn't be released for several more years.
I didn't want to wait ― I wanted to make music and get it out into the world immediately. So, I asked my label to drop me, took the money, bought a house and a bigger piano, and booked my first headline tour, called "Darkest Hour," after an EP of the same name I released. I made just $600 from that tour, but I was so proud I had done it without any industry support. I was going to make my dream come true on my own.
I went on to independently put out and tour on two more releases before I signed my third record deal, which included launching my own label, Dinosaur Fight Records, with my then-husband via Universal/Fontana.
I released my fourth album, "Stromata." It included the song "The Dance," which blew up after being featured on the reality TV competition "So You Think You Can Dance." I never expected that song ― or any of my songs ― to be so welcomed by the dance community, but that blossomed into me now officially making music for the dance community as thousands of dancers around the world still dance to my music. It also introduced my music to millions of listeners I wouldn't have otherwise reached.
Between 2006 and 2007, I released nine projects and toured my ass off. I had some big wins with Jason Mraz, Howie Day and Liz Phair. I had more music featured on "So You Think You Can Dance." But man, I had to slug it out and push push push my music whenever and wherever I could. I toured all over the country throughout my 20s and 30s because I believed in the music and I wanted it to reach as many people as I could.
I didn't have a major label to support or promote me. It was just me, and it was hard. Harder than hard. No matter how much I worked or how much I believed in the music ― and myself ― I never achieved superstardom. It just didn't happen.
I continued to write and make music, but I also had two kids along the way. After that, it was more difficult to find the time for the music, and I was lucky if I could dedicate more than six hours a week to it. After my first baby, my son Ronen, was born in 2008, I developed a neurological disease from the epidural I had received called arachnoiditis and I couldn't perform or play piano for almost a year. I documented the searing pain ― and the chaos it caused in my life ― on my next album, 2011's "Dancing on Needles."
Despite all of the roadblocks ― whether from the industry or my own body ― I kept going. I continued to put out music and tour when I could, but it was nothing like when I was younger. I had been through so much ― much of it incredible but much of it difficult and soul-crushing ― and I wasn't sure what lay ahead of me. All that I knew was that music had always been there for me, and no matter what I did or where I went, I needed it in my life.
As my body slowly recovered from the nerve pain, and my second baby, Stella, got a little older, I thought about teaching again. I had a little vocal studio when I was a teenager and taught over 35 students at a time then, but I worried no one would want me as a teacher now. I wasn't in shape as an opera singer and I wasn't really active as a singer/songwriter, either.
I pushed the idea away and released another album, 2017's "Rapture," but I truly thought I was done. I thought my career was over. I was proud of what I was creating and I loved playing for people, but I didn't have the reach I wanted and I didn't know if I ever would. I kept asking myself, "What am I doing?" And "Who am I doing this for?" I didn't know. I was lost.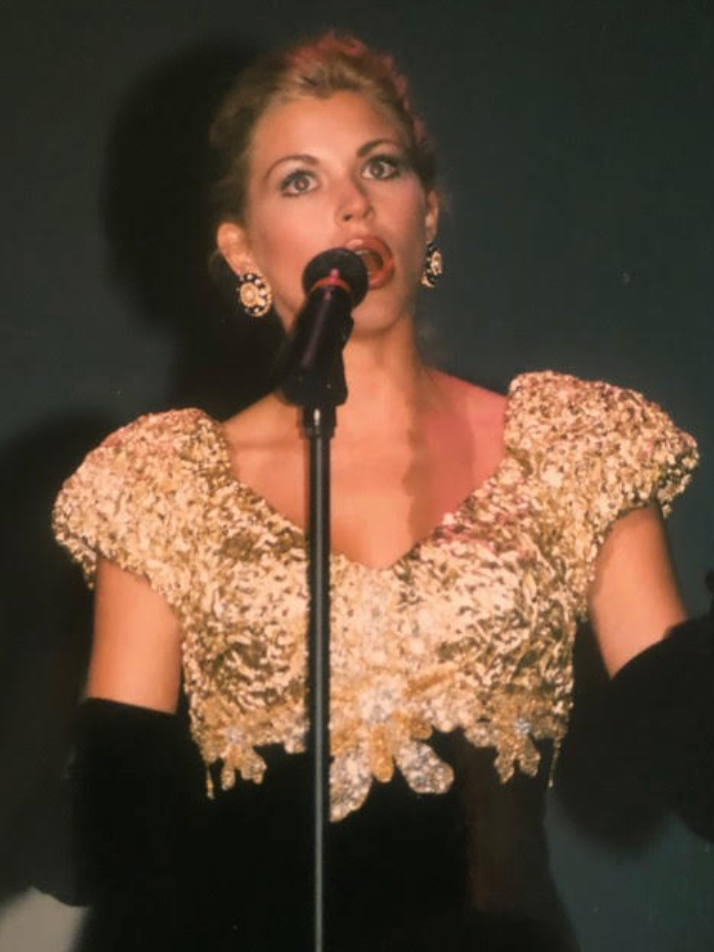 Despite my confusion and despair, I knew two things for sure. I loved being a mommy ― that was my main job from 2009-2018 ― but as the kids grew older, they needed me less and less. I also knew I loved music and I would be empty inside if my life wasn't centered around it.
I thought about writing a book called "UN-Training" about how I retrained myself from signing opera music to pop music, but then I thought, why not just start teaching? I still was unsure who would come to me for lessons or how I'd do it, but the more I thought about it, the more I wanted to do it. So, I called my manager, Lisa Lombardo, and we opened Something Like A Voice Lesson, which I named after one of my early songs, "Something Like A Hero," and my first documentary, "Something Like A DVD." I called it that because not only was it a nod to where I came from ― the career I was so proud of ― but I also didn't know exactly what it was yet. It was some kind of voice studio to start, but then it quickly morphed into songwriting coaching, piano lessons by ear, and artist development.
After I launched, the students began to show up, and I loved every minute of teaching. I was getting to share what I knew ― everything I had learned and done over the past four decades ― and I was getting to make music every day. Suddenly, I was getting calls to produce artists, too.
It was a dream come true. Maybe not the dream I originally had all those years ago ― but that's how life works, isn't it? You never know where you're going to land or what the landscape is going to look like when you get there. If you're smart and you've got heart, you are able to balance your passion and your drive with the practical and, with a little luck, good things can happen. They may look very different from what you expected for yourself, but I believe that discovery and the surprises along the way are part of the adventure.
I now have a music school called Something Like A Music School, because we offer a little of everything, including a little label. I teach singers, songwriters, and pianists, and I collaborate with people around the world in 14 different countries.
I have expanded my own approach to music as well, and I am currently writing my own vocal method book. In the songwriting conservatory, I am producing and co-writing with a handful of students. I'm also beginning to tour again, and the shows will feature songs from a series of soon-to-be-released EPs and my upcoming 19th album, all of which feature songs I wrote with my amazing students. Some of the students are even featured on my album, and some of them are also releasing different versions of our songs (some with my production).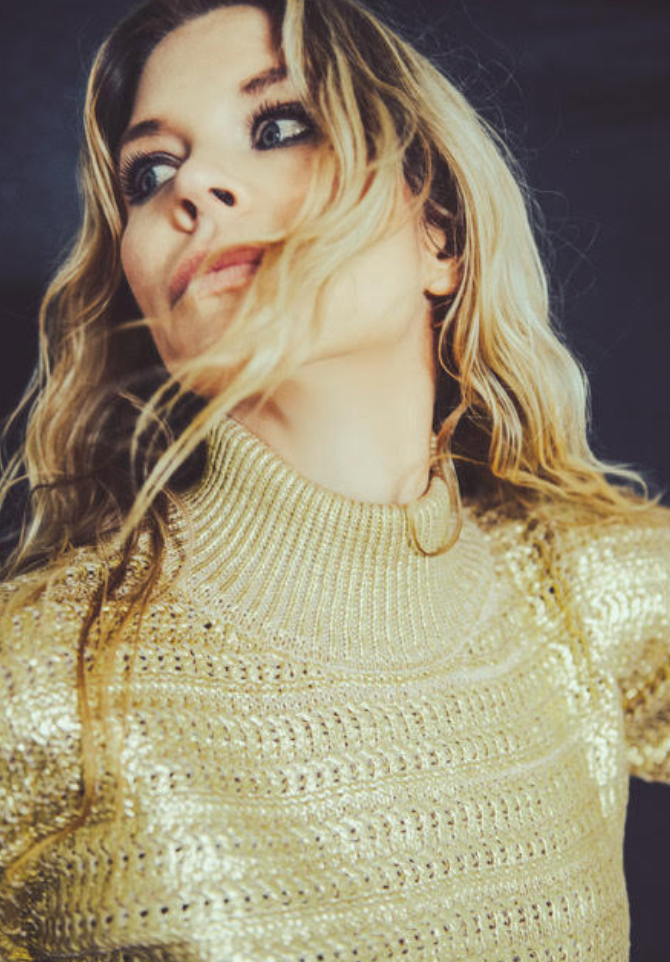 I never would have turned down super success if it had shown up on my doorstep. I thought that was the dream. But looking back on my life now, I realize that was only part of the dream. Yes, perhaps it was the biggest and noisiest part for a long time, but the truth is I have had so much success. I had music featured in huge movies, played sold-out shows all over North America, opened and sang and wrote songs with some of the most talented legends in the business (Carole King will always be one I'm grateful to have worked with).
But I was also so down on myself during a lot of that time. I struggled with imposter syndrome. I compared myself to other artists, and when I didn't have what they had, I felt dejected and battled anxiety and depression. The music industry is a tough place to live, and I realized I didn't have to do it their way to make things happen.
I also realized I've had lots of other successes ― the kind that really matter. Like working for myself. Being the mother of two incredible children. Hearing from fans around the world who have told me how much my music has mattered to them ― how it has gotten them through hard times and been there during the best times. How can you want more than that? And, now that I'm the mentor, producer, coach, teacher and songwriter for all these new people in my life, I realize I literally did what I set out to do. I have been an artist my entire life, and, whether it's big splashes or small wins, it's in my veins, and that won't ever leave me.
Over the course of her career, Charlotte Martin has recorded both major label and independent releases, performed sold-out shows to audiences around the world and shared stages with the likes of Liz Phair, Pete Yorn, Damien Rice, Jason Mraz, and many others. Her music has been licensed for a plethora of television shows, including "So You Think You Can Dance," which regularly features her song "The Dance" during the show's opening. Details magazine called her "a seductive performer" and "a skilled lyricist who writes with surgical precision" and Performing Songwriter praised Martin as "a born storyteller and affecting vocalist." Now recording her 19th album featuring co-writes with students from her music school, Martin eagerly returns to the live stage with a double set in each city, promising to play fan favorites, beloved singles, brand-new music, and may sneak in an obscure cover or two before closing out each night. For more info, including upcoming tour dates, visit her website and follow her on Instagram, Twitter and Facebook.
Do you have a compelling personal story you'd like to see published on HuffPost? Find out what we're looking for here and send us a pitch.
Support HuffPost
At HuffPost, It's Personal
Popular in the Community