China's top diplomat said Saturday that the U.S. reaction to the discovery of an alleged spy balloon was patently "absurd."
"We asked the United States to handle it calmly and professionally," said Wang, according to an English translation of his remarks.
"Regrettably, the United States ... [disregarded] these facts, and used advanced fighter jets and downed a balloon with its missiles. This is, I would say, absurd and hysterical. This is ... [an] abuse of the use of force."
He added: "It does not show America is strong. On the contrary, it shows the opposite."
The balloon drifted over several states and was identified by the Pentagon as a Chinese spying device before President Joe Biden ordered it to be destroyed. Wang reiterated Beijing's official stance that it was a civilian craft blown off course.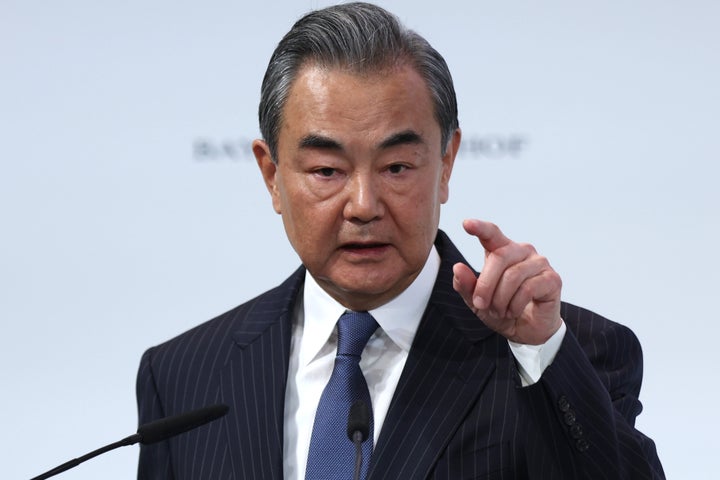 The balloon would become the first of four aerial objects downed by U.S. fighter jets in eight days. The three others were shot out of the sky on Feb. 10, 11 and 12 after being spotted near Alaska, Canada and Michigan. President Joe Biden said Thursday that the additional objects likely weren't surveillance vehicles.
The balloon's discovery and downing have exacerbated tensions with Beijing. Secretary of State Antony Blinken notably canceled a planned Feb. 3 trip to China, and Beijing later accused the U.S. of violating its airspace, claiming that high-altitude balloons breached its territory more than 10 times since 2022. The White House denied the allegation.
"Across the globe, there are many balloons in the sky from different countries," said Wang at the Munich conference. "Do you want to down each and every one of them?"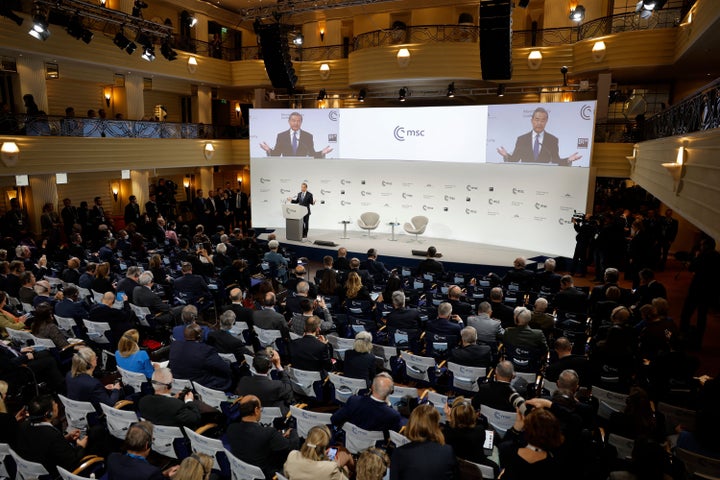 The international gathering this weekend has largely focused on the Russia-Ukraine conflict, which will mark its one-year anniversary Friday. Wang said China was "deeply concerned" by the crisis, adding that it is "on the side of peace and dialogue."
According to the diplomat, Chinese President Xi Jinping suggested as early as the second day of the invasion that Russia and Ukraine "seek political settlement of the crisis." He stated that this kind of process "was stopped," however, by entities unnamed.
"We do not know why the process was cut short. Some forces might not want to see peace talks ... materialize," said Wang. "They might have strategic goals larger than Ukraine itself."
Popular in the Community