Former New Jersey Gov. Chris Christie on Tuesday announced his campaign for the Republican presidential nomination in 2024, positioning himself as an alternative to Donald Trump and someone who isn't afraid of calling out the former president.
The 60-year-old former governor, who is known for his combative style, made it clear that his campaign will focus on challenging the GOP front-runner head-on, in marked contrast to other declared and would-be candidates in the race.
"It's not entertaining anymore. It is the last throes of a bitter, angry man who wants power back. Not for you," Christie said at a town hall-style event in New Hampshire, hammering Trump over his leadership and broken promises as president.
"A lonely, self-consumed, self-serving, mirror hog is not a leader," he added.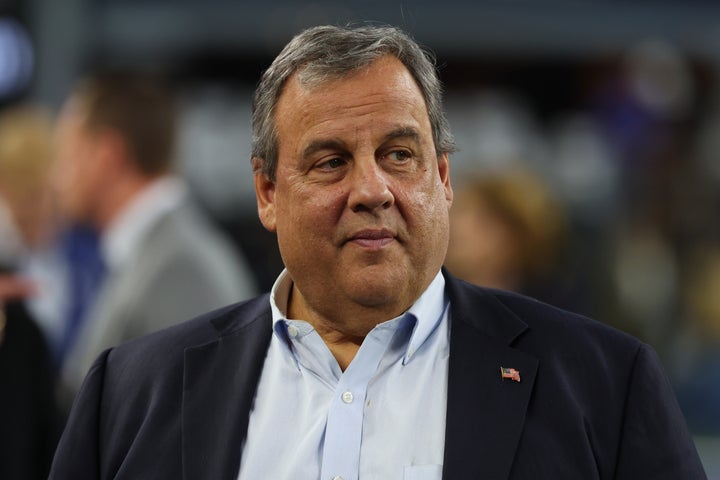 It's unclear whether such a strategy can work in today's Republican Party, however. Although there are some Republican voters who believe it's time to turn the page on Trump, many still support him and believe he actually won the 2020 presidential election. In Congress, Trump has already won the endorsements of 11 GOP senators and dozens of House members.
Trump's rivals often treat him like he doesn't exist. They don't bother mentioning his role in the Jan. 6, 2021, insurrection or his unprecedented effort to overturn an election he lost. They've also rallied to his defense after he was criminally charged in New York.
Christie abandoned his own presidential hopes early in the 2016 campaign and became one of the first big-name Republicans to endorse Trump. Trump said Christie would organize his presidential transition team, a role usually given to a vice-presidential pick, but then was sacked when Mike Pence was chosen as Trump's running mate.
Christie said on Tuesday that he made "a fundamental judgment error" by supporting Trump in the past. "I ain't making that mistake this time."
The New Jersey Republican has since become one of Trump's vocal critics, lambasting him from his perch at ABC News where has worked as a commentator, and in other interviews in recent weeks.
"All he wants to do is go back and re-prosecute the 2020 election because his feelings are hurt," Christie said in an interview with conservative talk show host Hugh Hewitt. "He's a child in that regard."
Christie is one of three candidates jumping into the race this week. Former Vice President Mike Pence and North Dakota Gov. Doug Burgum will join Florida Gov. Ron DeSantis, former South Carolina Gov. Nikki Haley and former Arkansas Gov. Asa Hutchinson, as well as a host of other candidates, in vying to lead their party in the 2024 general election.
Christie didn't just go after Trump at his town hall on Tuesday.
"DeSantis never had to compromise when he was in the House of Representatives," he said of the Florida governor, who previously served as a GOP House member. "He was in the Freedom Caucus, and he just said either 'Hell yes' or 'Hell no.'"
He also joked that Burgum was a little-known governor outside of North Dakota.
"I had somebody say to me recently that Doug Burgum's running for president. The governor of North Dakota? They don't know Doug Burgum in South Dakota," Christie said.
Unlike Christie, New Hampshire Gov. Chris Sununu, another moderate critic of Trump, announced this week that he would not run for the GOP nomination.
"The stakes are too high for a crowded field to hand the nomination to a candidate who earns just 35 percent of the vote, and I will help to ensure this does not happen," Sununu wrote in an opinion article published by The Washington Post.
Popular in the Community