Applegate also carried a custom black walking stick that Neo Walk creator Lyndsay Watterson said was "adorned with the unsubtle message of #FUMS 💥💥💪🏼."
"We are so proud to work with this gorgeous lady. Proud to call her my friend," Watterson, who designs her company's canes, wrote on Neo Walk's Instagram on Monday alongside a photo of Applegate and her daughter, Sadie Grace LeNoble, who also was dressed in a custom Siriano look.
"We will be working closely with Christina to support MS charities, keep watching for what we do next," Watterson added. "Remember #FUMS."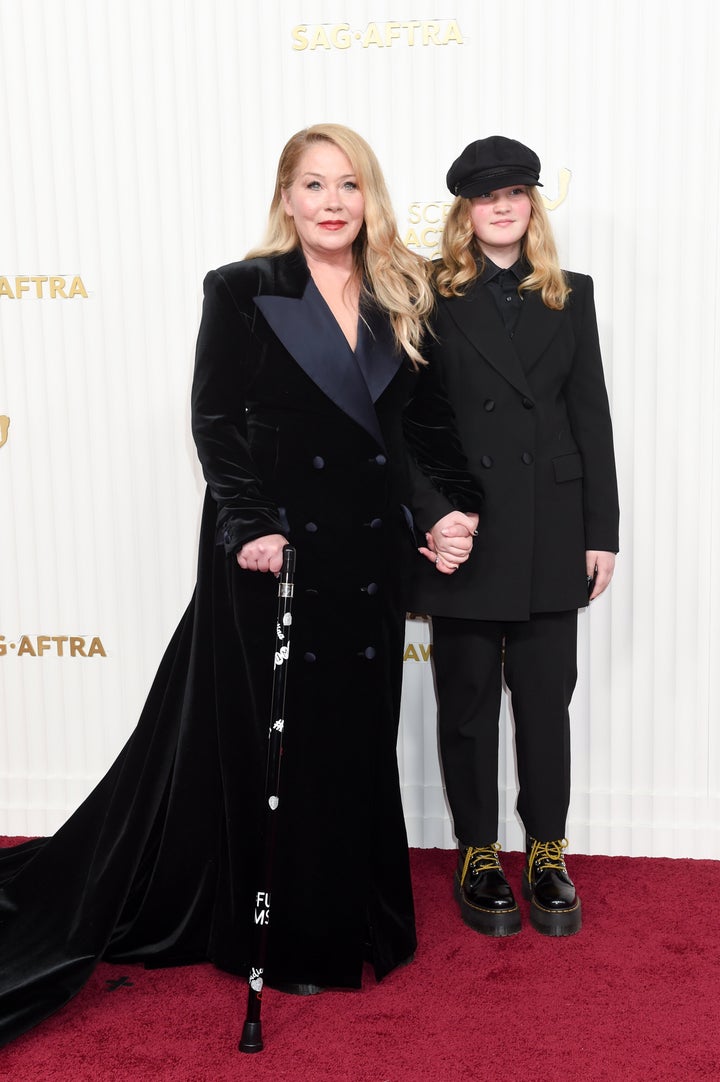 Applegate has spoken about her love of Neo Walk's sticks before, showing off the brand's products ahead of her Hollywood Walk Of Fame ceremony in November 2022. Her Twitter bio reads: "Lady with a cool cane…"
"I have a very important ceremony coming up. This will be my first time out since diagnosed with MS," Applegate wrote on Twitter at the time.
"Walking sticks are now part of my new normal. Thank you @neowalksticks for these beauties," Applegate added. "Stay tuned to see which ones make the cut for a week of stuff."
While at the time Applegate said she was using walking sticks that had "FU MS" stickers, she wasn't sure it "was appropriate" for fancy events.
She ended up changing her tune, and showed off a manicure with her nails spelling out "FUMS" for the ceremony, which marked the actor's first public appearance since announcing her diagnosis in 2021.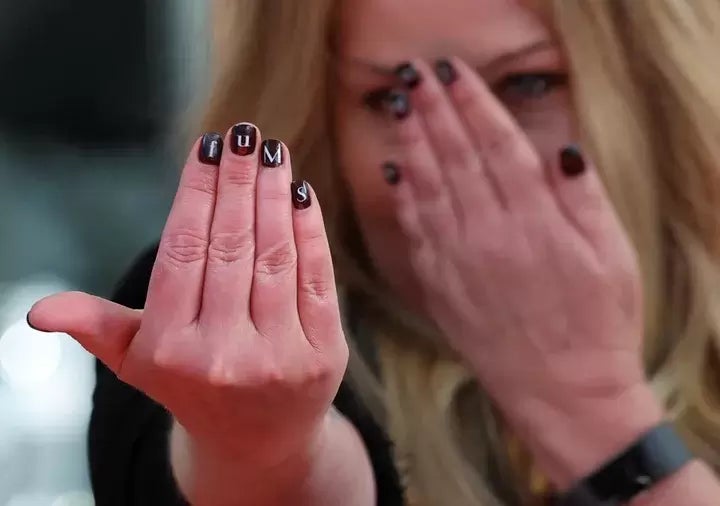 She recently told the Los Angeles Times that this year's SAG Awards would be a "big deal" for her, as she was nominated for Outstanding Performance by a Female Actor in a Comedy Series for her work on Netflix's hit show, "Dead to Me."
"Right now, I couldn't imagine getting up at 5 a.m. and spending 12 to 14 hours on a set; I don't have that in me at this moment," she said.
Though Applegate did not win in her category on Sunday, she enthusiastically cheered fellow actor Jean Smart, who missed the SAG Awards due to a medical procedure, for her win for "Hacks."
Popular in the Community