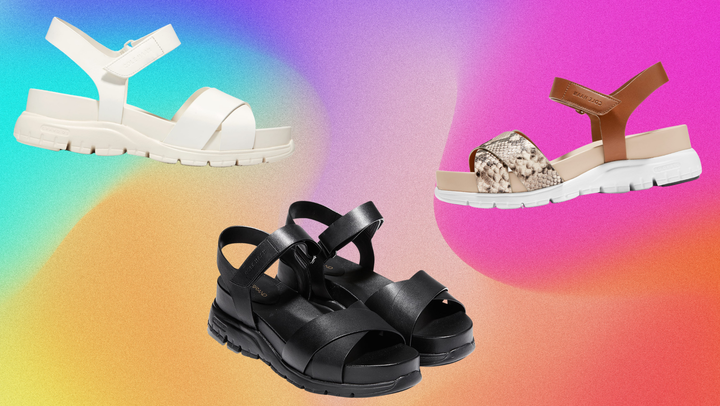 The search for stylish footwear sometimes competes with the desire for comfort as we move about the world. So when we come across a shoe that appears to offer both, it stops us in our tracks — especially when that elusive shoe is on sale.
Right now, you can snag a pair of the ever-snazzy Cole Haan Zerogrand crisscross sandals for $50 off. These kicks feature an eye-catching cross strap as well as an easy-access velcro clasp, so they're a breeze to take on and off.
They have a super cushioned footbed with a rubber outsole, so they're comfortable to wear for long hours and have solid traction when you're outdoors or in inclement weather.
The 1.2-inch platform gives a little height while still being supportive and easy to walk in. And the padded lining on the footbed and leather makes these shoes extra-wearable without socks or tights.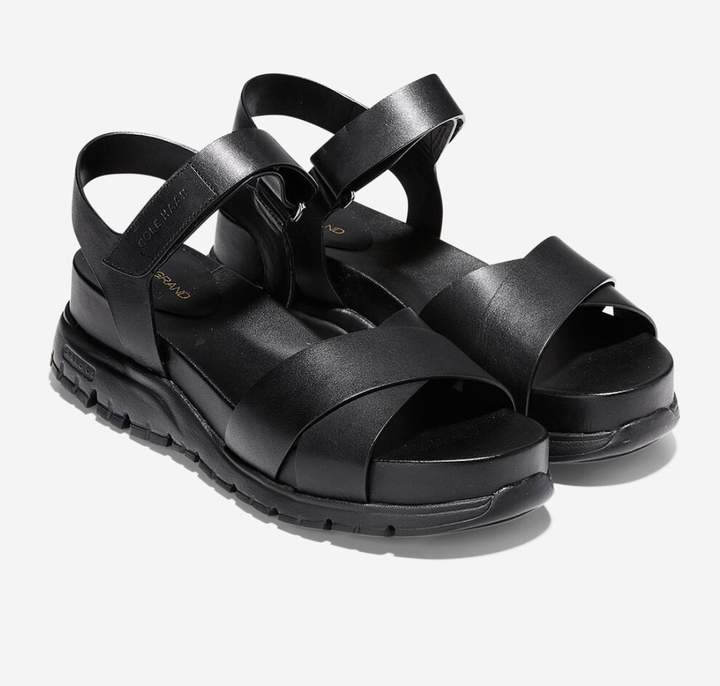 You can buy them in trendy all-white, chic all-black or a funky snakeskin and brown leather combo. All look amazing with jeans or dressed up with skirts and dresses. Sizing is available in women's 5-11 with half-sizes, and reviewers say they fit true to size.
Promising reviews at Cole Haan:
"I've been wearing these zerogrand sandals all summer, every year. I have them in 3 different colors, black, white and gold. And I love all of them. They are stylish and trendy, yet not standing out in a good way. They go with many, many outfits. When I bought my first black pair, my daughter 'approved' the look, unlike a pair from another brand I got at the same time - which she said 'ugly' and 'looks like you're trying too much.' She said the zerogrand pair is cool looking and looks good on me. So I kept adding other colors. These are so comfortable. Easy on-off withe the velcro strap, but not too 'sporty' that I can wear them with dresses, skirts and to my work. I'm thinking of getting my 4th pair, honey & snake color. Strongly recommended to all! (Especially to middle aged women, who want to look cool and trendy but want the comfort at the same time.)" — Oki

"These sandals are beyond amazing! Super comfy and fancy. Love love them!" — Dafi

"I've always loved stylish shoes. Now as a senior women I have to be more practical in my shoe choices. These sandals are perfect. Decent height, very comfortable, and even stylish. Buy them, you'll be happy you did !!I've always loved stylish shoes. Now as a senior women I have to be more practical in my shoe choices. These sandals are perfect. Decent height, very comfortable, and even stylish. Buy them, you'll be happy you did !!" — Judy

"Front strap velcro is stealth enough to not scream - comfort shoe. Very comfortable, stable. Perfect for city walking. Excellent travel sandal." — Happy travels
Before You Go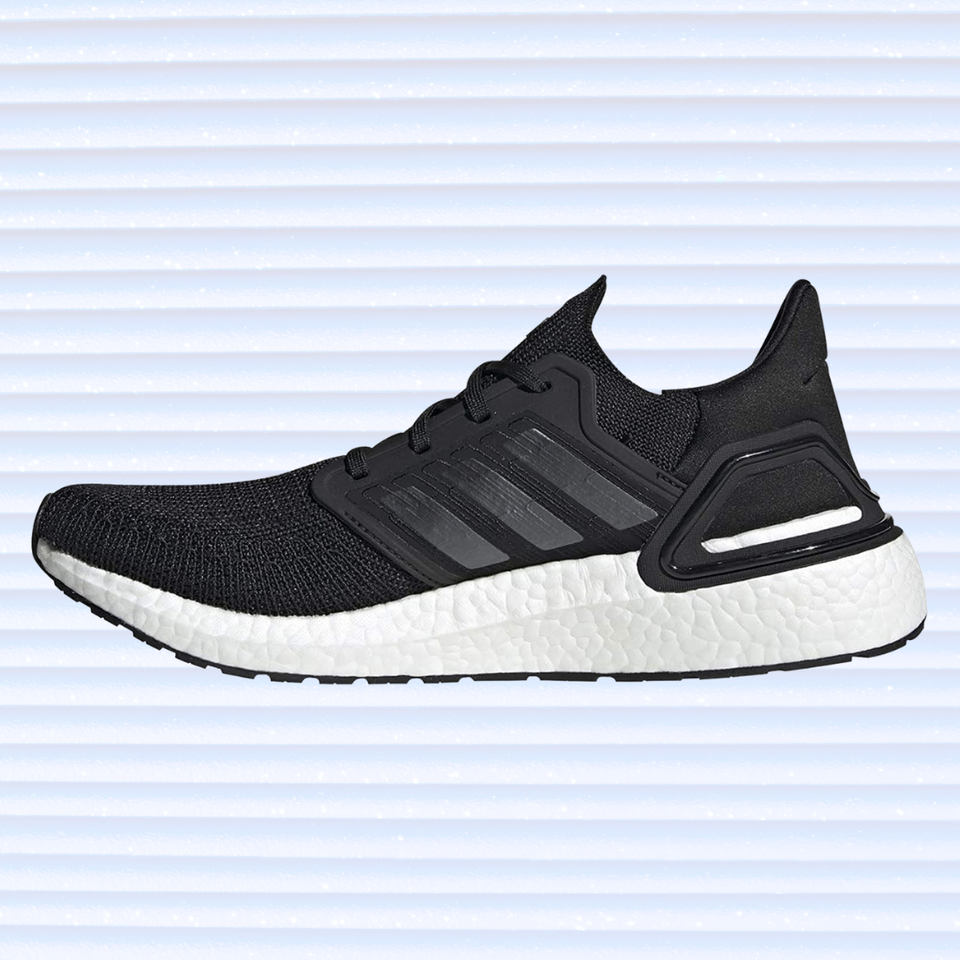 The Best Walking Shoes For Older Adults, According To Podiatrists