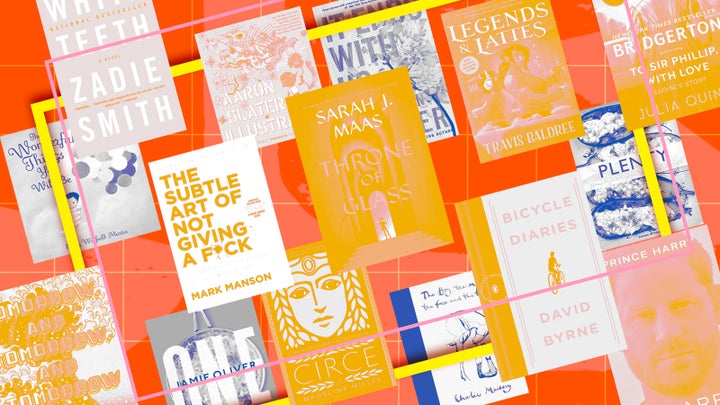 The traditional publishing route remains a high road for authors. The more prestigious publishing houses are meant to be the harbingers of taste or trends in the literary world. Writers hoping to make their way onto a bestseller list are more likely to succeed if they land a spot with one of the top five houses.
But becoming a traditionally published author is a laborious process that can feel steeped in chance as much as the quality of your work. Instead, many writers choose to self-publish or find one of the many smaller presses or hybrid publishing options available. Many authors cite a disinterest in the time it takes to be selected by a major publisher or are simply inexperienced in the procedures of querying, agent finding, negotiating and more.
For this roundup, the indie twin category will either be a self-published author, a title from a smaller publishing house or a debut author. Each one is paired with a well-known bestselling book, either similar in tone or subject, not meant as a replacement to the bestselling authors, but as a suggestion of another book — perhaps one you have never heard of — to read next.
Five Fiction Picks
Bestseller: 'It Ends With Us' By Colleen Hoover
Indie Twin: 'The Brightest Light' By Lisina Coney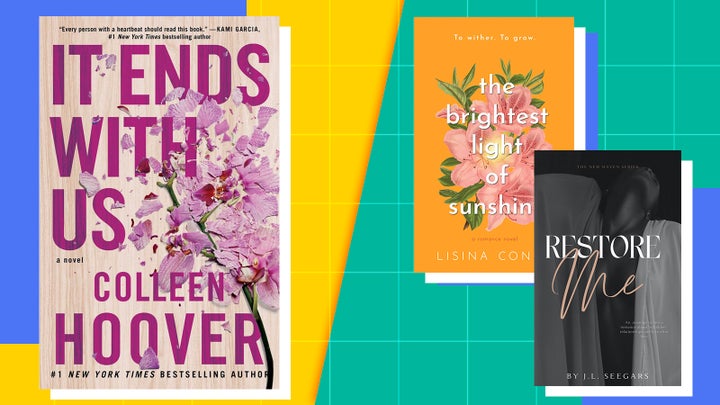 Picking one indie twin to Colleen Hoover's canon is a daunting task, especially considering her already prolific career and number of books presently on The New York Times bestseller's list. But two indie authors stand out, one with a very new debut, and the other with a standalone series worthy of Hoover's "Lily and Atlas." The indie twins are meant to be suggestions of new authors, and Hoover was a self-published writer prior to her contract with Simon & Schuster.
Lisina Coney is a debut author; her first book, "The Brightest Light of Sunshine," was released in January. Coney is self-published and relatively unknown in the book world, but reviews for her debut have been positive across sites like GoodReads and Amazon. The debut is about the friends-to-lovers romance between Grace, a ballet teacher, and the slightly older Cal, a tattoo artist who cares for his younger sister. Their relationship is not without emotional conflict: Grace experienced sexual assault in the past, and her coping mechanism is reading spicy romance books. Cal, who despite his outwardly troublemaker appearance, is what romance readers call a "cinnamon roll," sweet on the inside and ruggedly handsome. This is a fantastic read for fans of Hoover's lighter romances with spice.
Indie Twin: 'Restore Me' From 'The New Haven' Series by J.L. Seegars
J.L. Seegar's New Haven series is an enemies-to-lovers story with forbidden romance, soul mates, second chances and epic scorching heat. The New Haven series (of which there are presently three books), will make you ugly cry and obsess over the characters. Sloane, a young widow, is heartbroken and unsure if she'll ever fall in love again. She keeps herself focused on her career, and when she's forced to work on a hotel project with her late husband's best friend, Dominic, a man she's assumed has always hated her, miscommunication and old feelings resurface. And Dominic sees Sloane as his personal undoing. New Haven is an emotional roller coaster with imperfect characters, full of growth and development and plenty of heat from a talented indie author.
Bestseller: 'White Teeth' By Zadie Smith
Indie Twin: 'We Meant Well' By Erum Shazia Hasan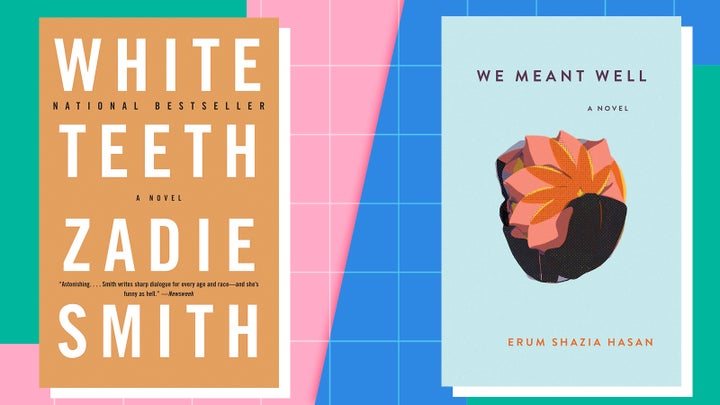 "White Teeth" is Zadie Smith's 2000 bestseller which focuses on the lives of several multicultural families living in London. Smith's story is of the struggles immigrants and people of color face in Britain, and the book rightfully won Smith several literary awards, including two EMMAs (Ethnic and Multicultural Media Award) for Best Novel and Best Female Newcomer.
"We Meant Well," like Smith's "White Teeth," deals with issues of race and class structures. Hasan's literary fiction is the story about the ethics of an aid worker, Maya, who travels from America to an African village to handle a sexual assault accusation and scandal caused by one of her coworkers in the village. The author is trying to get readers to consider what it means to be a charitable person, and who deserves to be in a position of power deciding who is worthy of your charity.
Bestseller: 'Legends and Lattes' By Travis Baldree
Indie Twin: 'The Gentlemen's Book of Vices' By Jess Everlee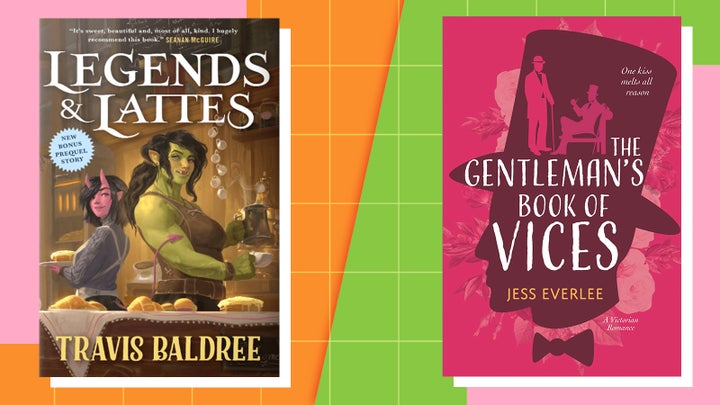 The cheeky "high fantasy with low stakes" tale by BookTok-famous Travis Baldree quickly made it to The New York Times bestseller list. Another fantastic series in a similar vein to Baldree's raucous new series is Jess Everlee's debut series, "The Gentlemen's Book of Vices," without the fantasy element but with LGBTQ+ characters and romances. Set in Victorian London, book one follows the fashionable and often inebriated Charlie Price. On a last hurrah before his marriage to a woman, Charlie decides to hunt down and meet the writer of some of his favorite erotica novels. That journey leads him to Miles Montague, a very talented secret smut writer, but a dismal shopkeep — the royalties from his published work keep Miles' bookstore open. And when a bubbly and attractive man appears in Miles' shop knowing his secret pen name, he assumes the worst. But Charlie isn't there to blackmail the shopkeep; he's Miles' biggest fan. This is a bright and cheery romance — it's also a reflective story about the trauma both Miles and Charlie have experienced throughout their lives.
Bestseller: 'Tomorrow, and Tomorrow, and Tomorrow' By Gabrielle Zevin
Indie Twin: 'Flux' By Jinwoo Chong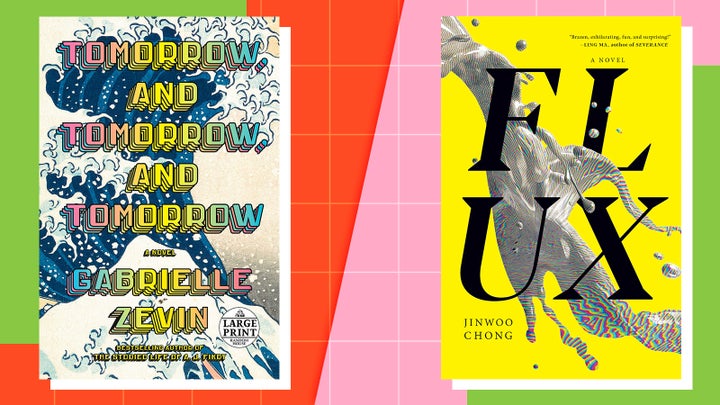 An exhilarating and entirely unique debut novel by Jinwoo Chong is surprisingly funny and haunting at the same time. Chong's mindbender of a novel is full of grief, trauma, relationships, humor and identity — all while being Asian in America. Chong's novel also bends narratives through time and is both neo-noir and speculative fiction, so it's a bit of a complicated read. "Flux" follows the lives of three characters at different ages in their lives and how they intersect as they discover conspiracy secrets and an experimental technology that threatens to upend life itself. Juggling multiple points of view and timelines is an ambitious endeavor, but one Chong accomplishes with artistry and undeniable talent. "Flux" will be released March 21.
Bestseller: 'Circe' By Madeline Miller
Indie Twin: 'Goddess' By Deborah Hemming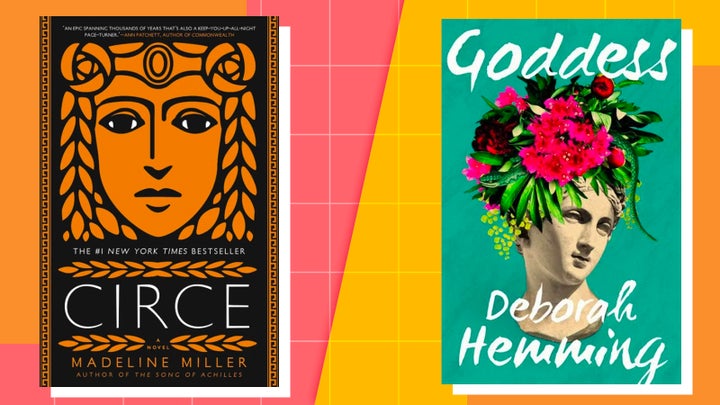 Fans of Madeline Miller's "Circe" and the show "White Lotus" will worship "Goddess" by Deborah Hemming. It's an intense page-turner that's smart and brimming with sly humor. You feel anxiety the moment you start this book, the anxiety a child feels when they are frightened by adults, the anxiety of self-doubt and imposter syndrome, as well as an undercurrent of sinister supernatural energy. Agnes, a new author with a bestselling new book, has an unusual point of view — one that sets her up as a singular voice connected to the natural world in a way others can't feel or see. On her book tour, she meets the charming Jack, one of her favorite directors and the ex-husband to a GOOP-esque actress, Geia, he's presently co-parenting two children with. Jack convinces her to head to the Hamptons for the weekend, and the family compound he shares with his movie-star-turned-wellness-guru ex-wife. But Agnes is apprehensive of her good luck. What should feel like a dream come true, only makes her mind feel muddled and suspicious. When Agnes buys Jack a copy of Atwood's "The Penelopiad," it's like the nod the readers need: Agnes might be in danger.
Five Nonfiction Picks
Bestseller: 'Spare' By Prince Harry
Indie Twin: 'Trauma Beat' By Tamara Cherry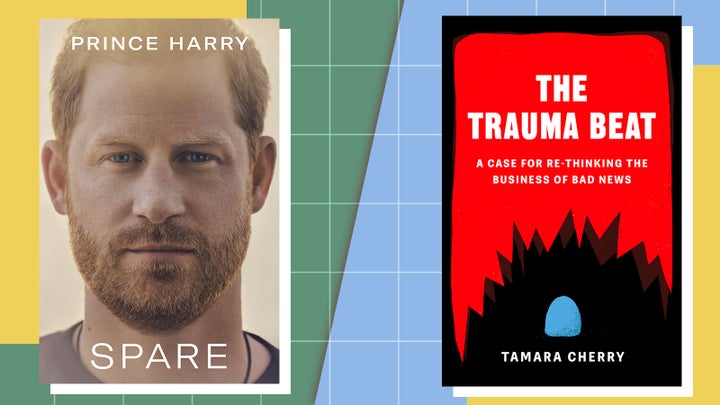 A prevailing theme in "Spare" is Prince Harry grappling with trauma — generational and emotional — which has impacted him from childhood to his present status with the British royal family. On that same subject of emotional wounding, is Tamara Cherry's brilliant and honest debut, "Trauma Beat." It's part memoir and part investigative journalism from the Canadian and former big-city crime reporter. Cherry, an award-winning journalist, is not royalty, but what these memoirs share in common is the dissection of exposure to abuse, either directly or indirectly, and how it impacts mental well-being. Cherry's book begins with the realization that her years spent as a journalist covering violent crimes like murder, sexual violence and traffic fatalities created a wedge in her emotionally — an impact she had not fully admitted until she found herself crying over a sink. She examines the impact of the media (including her own role in it) on trauma survivors and the impact of trauma on members of the media. In a way, her memoir is not so dissimilar to Harry's — with the messy blurry lines of entertainment, public personas, sense of privacy and autonomy, and ravenous way the public thrives on public anguish. "Trauma Beat" will be released May 9.
Bestseller: 'Bicycle Diaries' By David Byrne
Indie Twin: 'Cyclettes' By Tree Abraham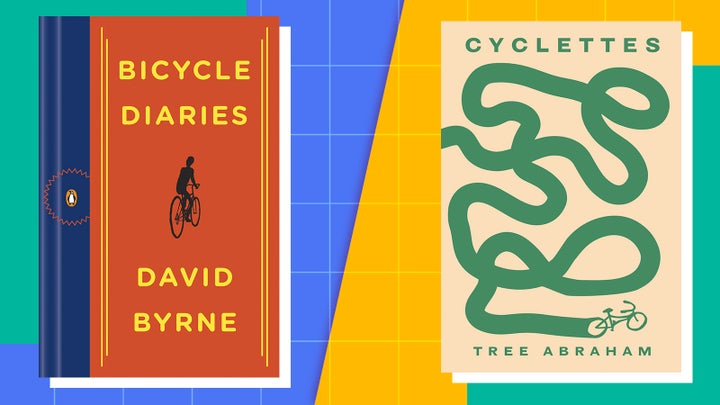 Author Tree Abraham and iconic rock musician David Byrne are both avid bicyclists and have written introspective and meditative books on their experiences cycling. "Cyclettes" begins as a list of every bicycle Abraham has ever had from her childhood bike to the second-hand purchases she rode into adulthood and loaner bikes throughout her travels. The book is broken into vignettes and illustrations of Abraham's daring and sometimes painful rides through cities and roads taking her to Old Delhi, to a tofu farm in Nova Scotia, from Brooklyn, and farther. This is the story of Abraham finding freedom in cycling even during tumultuous, dangerous and economically draining times as well as stillness in the continuous motion of the cycle. Abraham offers a philosophical look into her childhood and her present day life, as well as the modern world around us.
Bestseller: 'The Subtle Art of Not Giving A Fuck' By Mark Manson
Indie Twin: 'Bitches in Bonnets: Life Lessons From Jane Austen's Mean Girls' By Sarah J. Makowski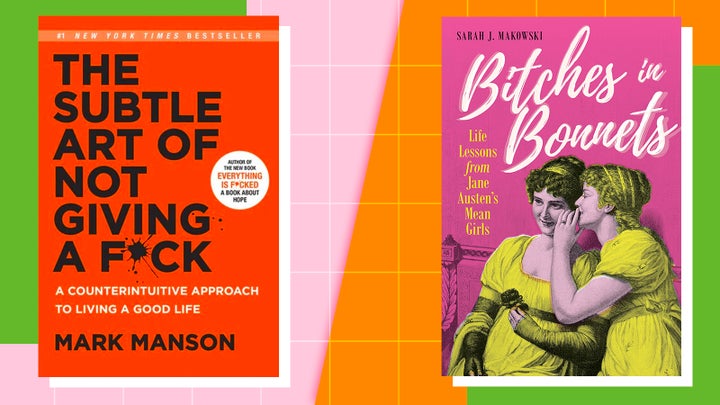 Jane Austen continues to have a hold on modern society, from memes replaying iconic scenes from "Pride and Prejudice" to updated and humorous new takes on her iconic canon — and Makowski explores a stream of parallels between Austen's world and our own. "Bitches in Bonnets" gleefully points out how modern social and behavioral scientists are just catching on to document and quantify what Austen effortlessly knew about human traits and dispositions. Pulling from modern research and sociological experiments, Makowski contemplates the sources of female aggression (aka the mean girl) both during the Regency and today. Irreverent in tone, making it likely to appeal to fans of Mark Manson's uber popular lifestyle guide. "Bitches in Bonnets" will be released on March 15.
Bestseller: 'One: Simple One-Pan Wonders' By Jamie Oliver
Indie Twin: 'Mind Over Batter: 75 Recipes for Baking as Therapy' By Jack Hazan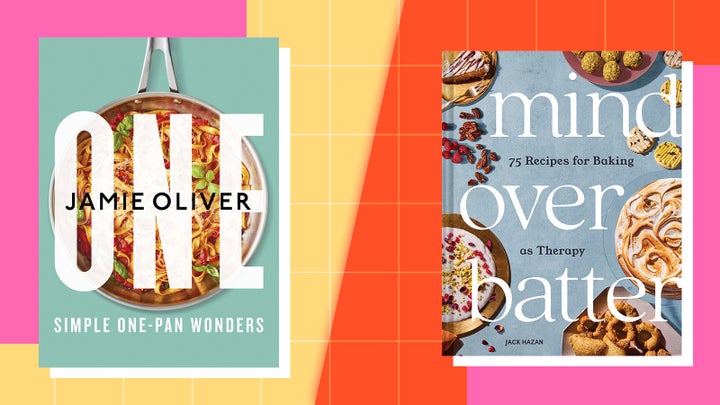 In "Mind Over Batter," licensed therapist and master baker Jack Hazan has crafted 75 simple, healing recipes that can help you tap into essential therapeutic techniques right in your own kitchen. Inspired by the Syrian and Middle Eastern baked goods Hazan grew up enjoying, along with his interpretation on American desserts, recipes are organized into themed chapters based on universal life moments and needs. For instance, a good kneading of the bread for his Chocolate Babka Crunch is an excellent stress reducer and for a bit of self-care the single-serving Devil's Food Mug Cake is a delicious mood booster. Interspersed within each chapter are mindful exercises that connect the baking process to evidence-based therapy tools Hazan uses in his own daily practice. "Mind Over Batter" will be released on March 23.
Bestseller: 'Plenty' By Yotam Ottolenghi
Indie Twin: 'The Nutmeg Trail' By Eleanor Ford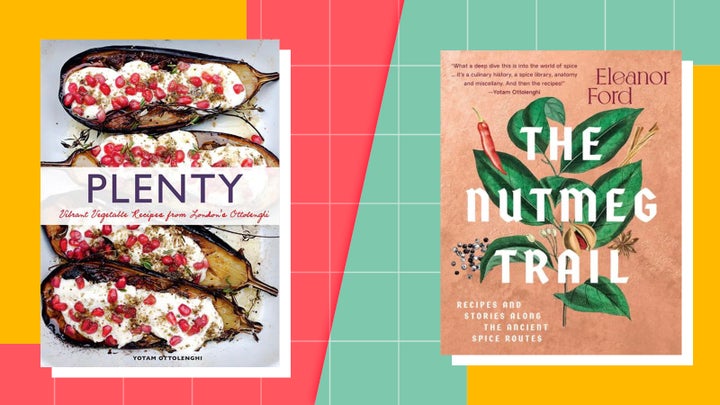 With a nod from the famed chef and baker Yotam Ottolenghi, it would be difficult not to add this spice-filled cookbook to your library. Humans have traveled far and wide for spices and historically created maritime trading routes across the world to obtain them. In Ford's new cookbook, through indie publishing house Apollo Publishers, are 80 spice-infused recipes, stunning images and a mouthwatering culinary journey along the ancient spice trails. Ford writes of the flavor profiles and the spread of spices — from cardamom to cinnamon, ginger to sumac — and insights into how nutmeg blends well with Indian garam masala, Lebanese seven spice, French quatre épices, Moroccan ras el hanout and Middle Eastern baharat. Ford's new volume details how centuries of spice trading and cultural exchange altered the world's tastes and the optimal way to stock and enjoy spices in your own home.
Five Children's/YA Picks
Bestseller: 'Throne of Glass' By Sarah J. Maas
Indie Twin: 'Seven Faceless Saints' By M.K. Lobb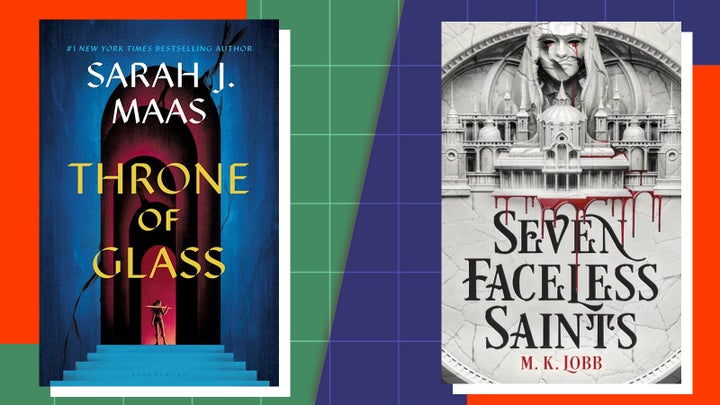 Although published through Little, Brown Books for Young Readers, M.K. Lobb fits into our category for indie as a debut author. "Seven Faceless Saints" has also been compared to the works of bestselling authors Leigh Bardugo ("Six of Crows") and Kerri Maniscalco (The "Wicked Kingdom" series). It's high company to keep, but M.K. Lobb delivers. Her series is more new adult than young adult, a dark fantasy with intrigue, mystery, romance and brutality. Rossana Lacertosa, investigating her father's murder, finds herself a part of a rebellion against the corruption within Ombrazia, a city ruled by Saints and their disciples. Damian, the youngest captain of Ombrazia's Palazzo security, must adjust to his new role while coping with the brutality of his past. When a high-ranking member of the city elite is murdered, he's ordered to find the killer. Damian and Rossana, despite a troubled former relationship, both find themselves searching for answers to the murder.
Bestseller: 'The Wonderful Things You Will Be' By Emily Winfield Martin
Indie Twin: 'I Love You All The Time' By Deborah Farmer Kris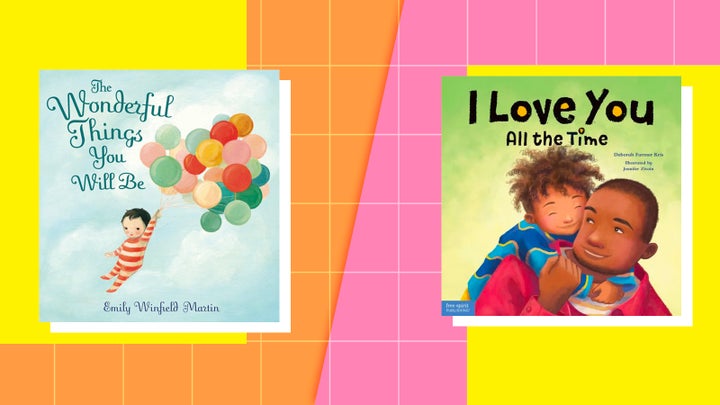 Deborah Farmer Kris' debut children's book series, "All the Time," is filled with empathy, curiosity and affirming messages children and their caregivers will cherish. The first book in the series, "I Love You All the Time," is written in a charming rhyme with words of affirmation for kids and heartwarming messages that make the book perfect whenever children need a reminder they're loved, no matter the events or the emotions of the day. And at the end of each book is "A Letter to Caregivers," something the PBS Parents columnist and child development expert added for parents too busy to read parenting books — but still sitting down for bedtime stories.
Bestseller: 'Aaron Slater, Illustrator' From 'The Questionnaire' series by Andrea Beaty & David Roberts
Indie Twin: 'The Unfortunate Life of Worms' By Noemi Vola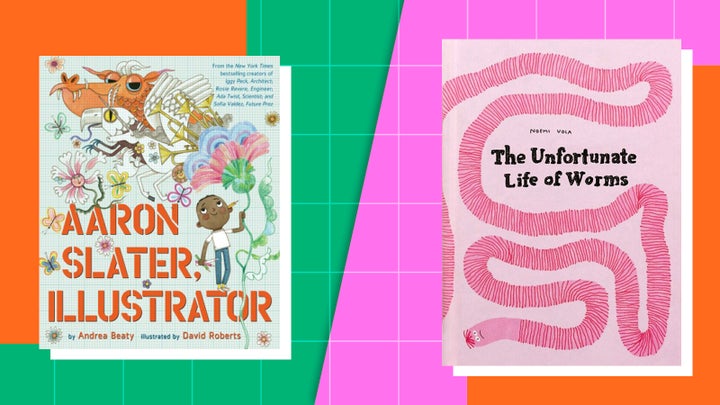 There are so many reasons to love "Aaron Slater, Illustrator" from the bestselling "The Questionnaire" series. Fans of the books may note right away the subtle differences to the others in the series: printed with a dyslexia-friendly font, "Aaron Slater, Illustrator" is the uplifting story of a child with dyslexia who discovers his learning disability has helped him to become a more vivid storyteller and talented visual artist. A book similarly stunning is, "The Unfortunate Life of Worms," from illustrator and writer Noemi Vola. It's a whimsical and silly exploration of the human condition, with funny, clever, beautiful illustrations that are paired with pithy, ironic text — from a worm's point of view — that conveys all you ever needed (and perhaps never needed) to know about worms. Aaron Slater would likely approve of Vola's work. "Aaron Slater, Illustrator" will be released April 25.
Bestseller: The 'Bridgerton' Series by Julia Quinn
Indie Twin: 'The Davenports' by Krystal Marquis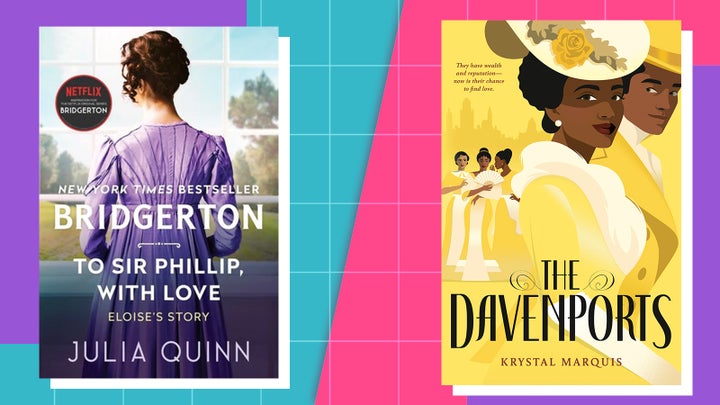 The "Bridgerton" series by Julia Quinn is decidedly an adult series and not young adult, but "The Davenports" could be the YA counterpart. "The Davenports" is the dazzling debut young adult novel by Krystal Marquis — a grand and romantic read inspired by the real-life story of the Patterson family during the Progressive Era in the United States. The Davenports are a Black family of immense wealth and status, having made their fortune through the entrepreneurship of William Davenport, a formerly enslaved man who founded the Davenport Carriage Company. The family, which includes four strong-willed and beautiful daughters, are surrounded by servants in an opulent home and attend endless parties. The sisters navigate complicated social standings, racism, and a rigid class system as they fall in and out of love.
Bestseller: 'The Boy, The Mole, The Fox and The Horse' By Charlie Mackesy
Indie Twin: 'Apple and Magnolia' By Laura Gehl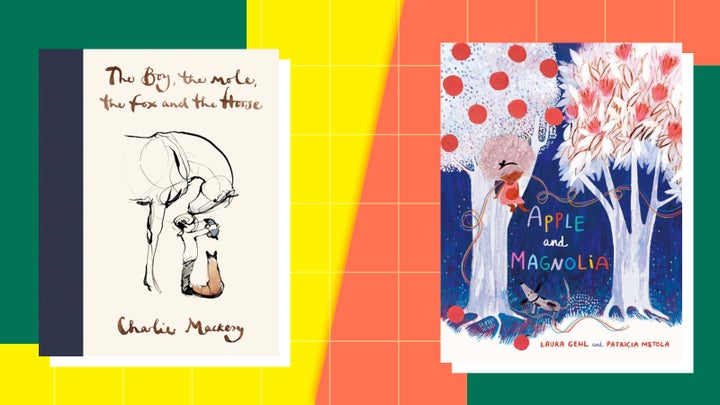 Young Britta visits her two favorite trees, Apple and Magnolia, and is convinced the trees are best friends. One day, Magnolia's branches start to droop, and she wonders if there is anything she or Apple can do? Gehl's lyrical tale about friendship and love with vibrant art shares with young readers the extraordinary bonds between all living things, people, trees, and everything in between. The book includes an author's note with facts about how trees do indeed communicate with one another.
Popular in the Community