"Creed III" actor Yahya McClain knows family is everything.
Five days later, his mother — Nisaa Seifullah — died. Both deaths were due to COVID-19 complications.
And just five days after that in Atlanta, he received an audition for his role in "Creed III."
McClain wasn't in the mood for it at first but he later changed his mind.
"I was like, 'You know what, my mother would be really mad at me if I didn't at least try,'" he told HuffPost. "There's a reason everything is happening in the way it is so I got to go for it."
McClain plays the trainer of Damian "Dame" Anderson (played by Jonathan Majors) in the film, which hits theaters Friday. The actor describes the movie as a "comeback story" that takes audiences on a roller coaster of emotions.
The role, which he felt "100% at home" with, occurs in an environment crafted by director and Adonis "Donnie" Creed actor Michael B. Jordan, who cast authentic people for the film, he said.
McClain said the "complete focus" he saw from Majors while the two worked together inspired him in his own career.
"His complete focus, total disregard for anyone that's around when he is in his mood, when he is there, ready to do his thing. And to be able to just block everything out. That was incredible," the actor said.
"I used that in my very next audition. And in my very next audition, I finally booked the role on the [Starz series] 'BMF' after auditioning several times and not getting it … and I booked several things after that," he continued.
McClain's role in "Creed III," a film he refers to as the greatest boxing movie ever, follows from his background in the boxing — and sports — world.
McClain himself was World Boxing Council Continental Americas Light Heavyweight Champion in 1995 and later twice became World Boxing Union Cruiser Weight Champion of the World.
McClain, who fell in love with the sport at the age of 10, recounted one of his earliest pro fights against a man who had shot his older brother and previously beat him in amateurs.
His brother reminded him of the place where he was shot before the fight, McClain recalled, and it filled him up with rage as well as a commitment to not lose the bout. McClain said he had broken his right hand just two weeks earlier.
"[My opponent] was bigger than me and I had one hand but he shot my brother, so I fought him and I was beating him up," said McClain, who was being trained by Roger Mayweather at the time.
McClain then broke his left hand in the second round and, when he went to the corner of the ring, Mayweather gave him a task: "Slap that MF."
"So I went out there and slapped him and I won the fight by decision, it was a four-round fight," McClain said.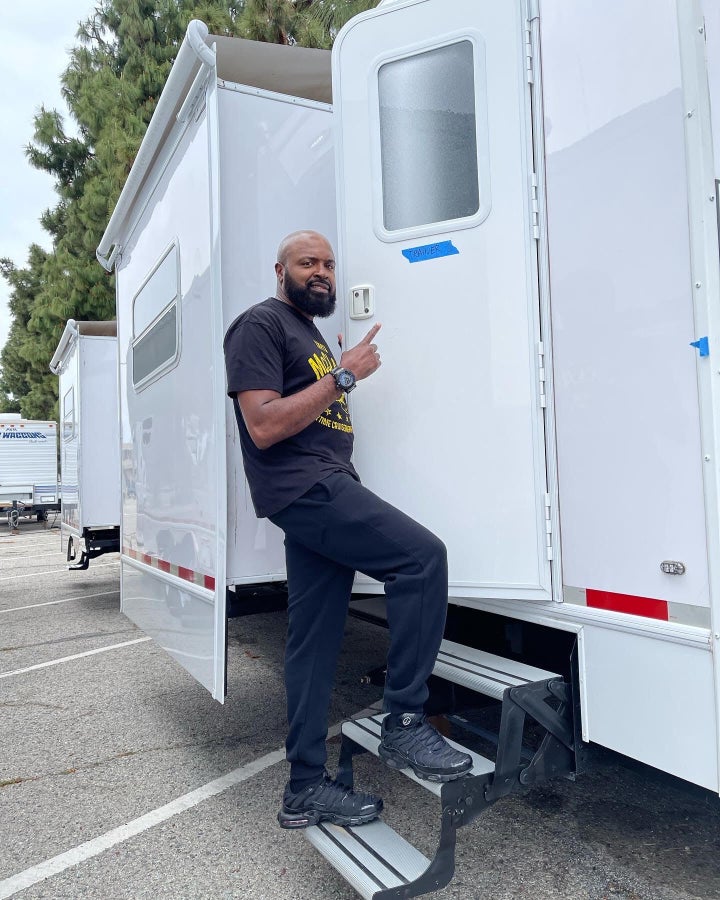 McClain also has a passion for boxing on the big screen, and his role in "Creed III" isn't the first time he's been in a "Rocky" movie.
The actor appeared for a "blink of an eye" in the 2006 film "Rocky Balboa" where he was knocked out by Mason "The Line" Dixon (played by Antonio Tarver). Tarver's character replayed the fight in his vehicle later on in the movie.
The actor said Majors, as the newest challenger in the "Rocky" world, showed perseverance on another level during the making of the new film.
McClain revealed that Majors, and others on set, would do pushups every day. Majors once took it further, he said, blasting them out after multiple rounds of mitt work.
"Now he went five or six rounds straight through doing mitt work," McClain said. "Then when we stopped, he jumped on the ground, still had his gloves on and did 82 pushups straight."
Majors has displayed a noteworthy commitment to his roles, telling Variety last month that he had a 6,000-plus calories-a-day diet for his character in the Sundance film "Magazine Dreams" as well as for the pre-work and post-work of "Creed III."
McClain noticed Majors' disciplined commitment to his diet, too, and saw how far Majors — and Jordan — took their fight scenes.
"It was incredible how hard they went, how long they did it, how many times they did everything," McClain said.
"Majors is a real animal. He's a beast. He's a great guy. He works hard. Both of them did."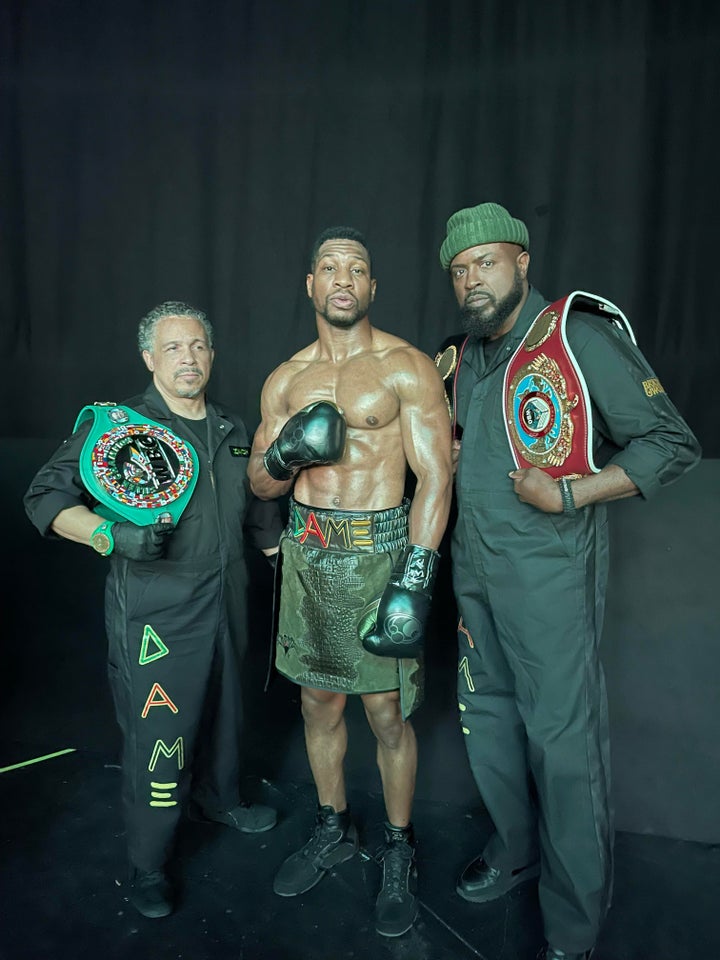 McClain said the audition for his latest "Rocky" role was "perfect timing" for him, as it helped him take his mind off the deaths of his two family members, who also embraced his love for sports.
His mother used to take him to the boxing gym when he was 10 years old. His brother, once a boxer, later became a football player and coach.
They attended all of McClain's fights, and his family once went to see "Rocky" together.
McClain thinks audiences will delight in Jordan's and Majors' performances in "Creed III," which has a release date that was pushed back to a meaningful day for him: March 3, his late brother's birthday.
He plans to honor his brother and his mother at a sold-out "Creed III" screening –– where he hopes to also screen a short film of his — in his hometown of Las Vegas on that day.
Popular in the Community