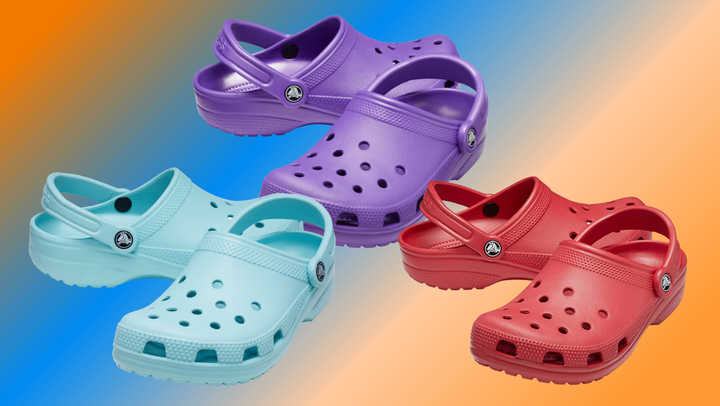 HuffPost may receive a share from purchases made via links on this page. Every item is independently selected by the HuffPost Shopping team. Prices and availability are subject to change.
If comfort is the name of the game, then no shoe fits the bill better than a classic Croc. However divisive they may be, there's no denying that these iconic slides are cozy, comfy and devastatingly practical. If you're a Crocs devotee or have been looking to dip your toes into the foam-shoe waters, then you're in luck.
Right now, classic unisex Crocs are majorly on sale — both at Amazon and the Crocs website — in a surprisingly wide variety of colorways. This rarely happens, making it essential that you snag a pair (or two) while you can.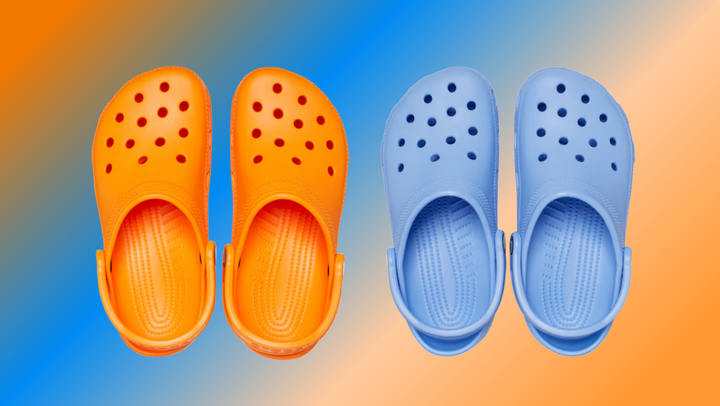 For the uninitiated, these versatile clogs are the original "ugly" comfort shoe. They are lightweight and water-friendly, adorned with ventilation ports that increase breathability and help to shake off water or other detritus. They have pivoting heel straps that provide more stability if desired and are easy to clean and quick-drying. They're ideal if you're looking at a summer spent at splash pads and doing outdoor art projects with kids, if you love to be out in your garden or simply want to sport the ultimate comfort shoe.
Their eccentric aesthetic adds to the cult appeal, and if you're ready to jump onboard then you need to head over to Crocs and pick up a pair. I'm partial to the baby blue, but all the available colors are as fun-loving and carefree as the next. This is a unisex shoe, offering sizes 4 through 12 for women and 2 to 17 for men. They have 4.8 out of 5 stars and 432,016 five-star reviews on Amazon.
"Well, I used to say 'You will never see me in a pair of crocs' and boy am I eating crow now! I needed something I could wear when out in the yard that was comfy and a little more substantial than flip-flops and not as hot and suffocating as tennis shoes. These Crocs met my needs on both, they go on and can be taken off with ease when going in and out of the house. Comfortable, practical, easy to clean and lightweight. I have to say, I am pleasantly surprised. Now, are they something I will wear out in public? Probably not... For sure they are now my go to yard and around the house shoes. As for pricing, they can be somewhat moderately priced, depending on the style and color you choose. I have seen other styles and colors that are not so moderately priced and not sure if I would spend an impractical amount of money on those Crocs. This particular color and style were perfect for me and my need, and reasonably priced to boot. Will I be a total Croc convert....eh, time will tell. For right now, I will be a closet Croc supporter if not a partial convert to the Croc-side." — HillyBear

"These are my first Crocs. I've seen people wear them and never thought they would be for me. I bought these to have shoes to slip on so I could go outside and play ball with my dog in the backyard in the mornings during the spring/summer/fall. I had no idea how lightweight they are. They fit good - slightly roomy on the sides, and my toe does go all the way to the front, but I love everything else about them so am not too bothered by the fit. They are perfect for what I need them for - doing some light gardening when it is dewy outside, playing ball with the dog. I love that they have the back/heel strap - that way they don't fly off when I kick the ball." — Kris In Sac

"I used to go through multiple brands of gym shoes for work they would feel good for a few months then my whole body would hurt. I got crocs at the recommendation of a co worker. For reference I work 12 hour shifts in an older hospital unit with very hard floors been wearing them for months and it helps so much with my pain I have neuropathy in my lower legs and feet plus osteoarthritis and meniscus degeneration in my knee. I did opt to get the fur lined ones for work because my feet get really cold and it aggravates my neuropathy. I liked them so much I bought these to wear around my house since I have hardwood flooring my feet hurt just walking around cleaning but these shoes fixed all of that." — Alexis Montgomery
Before You Go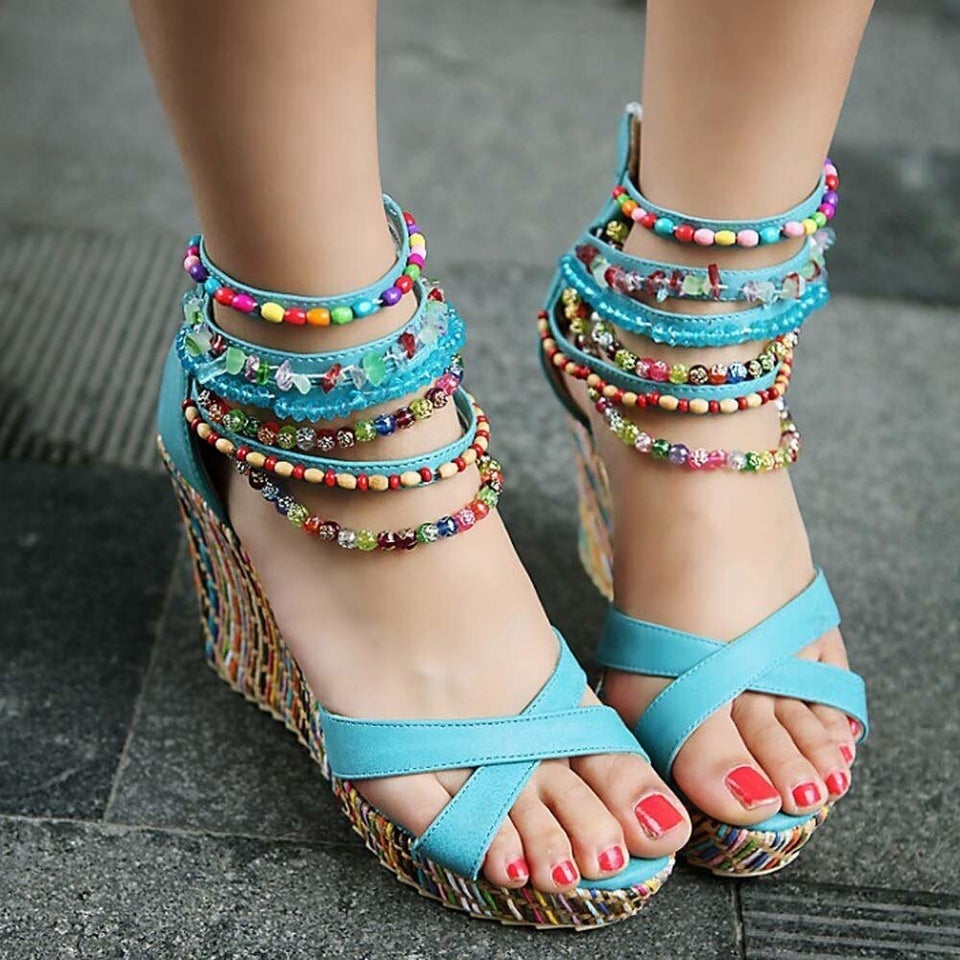 22 Shoes Under $50 That Are Actually Comfortable For People With Wide Feet