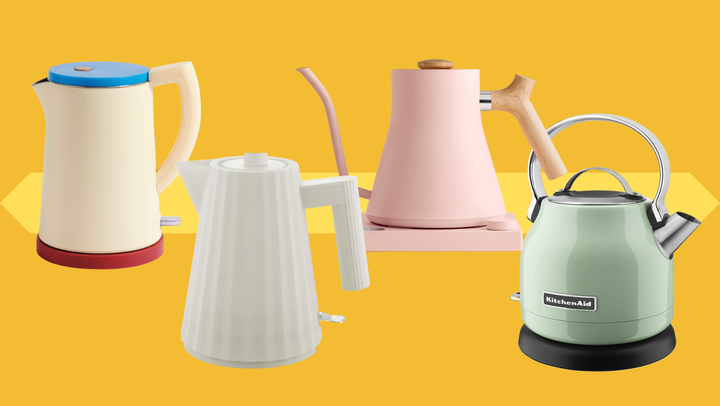 Ever gone shopping for a specific product only to find that every option on the market is just plain ugly? In our series Not Hideous, we suss out the best high-performance buys that aren't total eyesores. Function, meet form.
As a famously fussy Libra, I strongly believe that if something is going to live permanently on the kitchen countertop ― in full view and on display — then it better be just as aesthetically pleasing as it is functional. No hideous gadgets are allowed, and that goes for everything from the toaster to the tea kettle. Despite being a lifelong stovetop kettle gal, my Aussie partner introduced me to the wonders of an electric kettle. It's infinitely faster than a stovetop kettle, making it incredibly convenient ― and the fact that it's an adorable, vintage-style Smeg appliance doesn't hurt either.
I love introducing good-looking and functional objects into my space, and an eye-catching electric kettle serves just as nicely as a decor statement piece as it delivers piping hot water on demand. I'm not one to have a lot of kitchen tools and gadgets in my home, but an electric kettle is a game-changer. And there are so many different styles of this essential appliance that you're sure to find one that matches your own personal taste and elevates the entire vibe of your kitchen.
Below, I've rounded up 15 of the cutest, most popular, high-quality and extremely not-hideous electric tea kettles on the market. They come in a variety of colors, shapes, sizes and price points, so you can find the one that best fits your needs and doesn't leave your bank account howling in pain. (You can even gift one to a tea-loving pal for Valentine's Day!) Pick one up for yourself at popular retailers like Amazon, Food52, Crate & Barrel and more.
Design Within Reach Sowden Kettle
Ascot electric tea kettle
Bodum Bistro gooseneck electric tea kettle
Meison electric tea kettle
Smeg retro-inspired electric kettle
Fellow Stagg electric gooseneck kettle
Alessi plissé electric tea kettle
Zwilling Enfinigy Cool Touch electric kettle pro
Haden Dorset electric tea kettle
KitchenAid electric kettle
Secura stainless steel tea kettle
DmofwHi gooseneck electric kettle
Cosori electric tea kettle
Krups Smart Temp digital kettle
Before You Go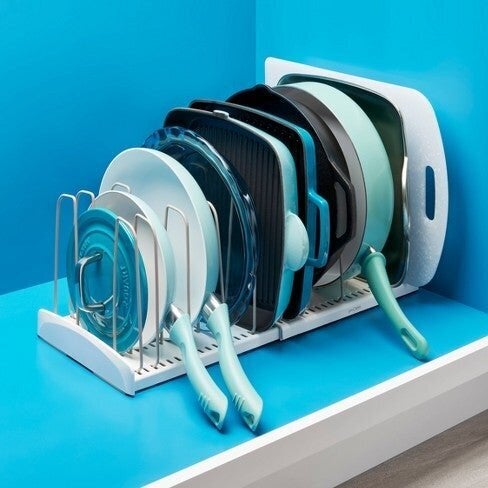 These Target Products Will Eliminate Kitchen Clutter For Good