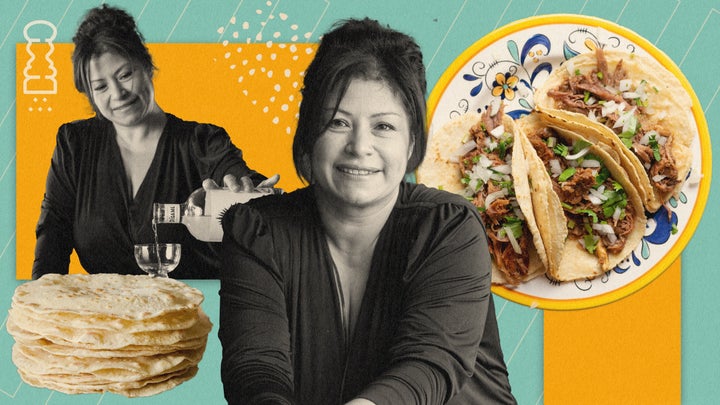 In 1998, six-time James Beard-nominated chef Dana "Loca" Rodriguez immigrated to Denver from Chihuahua, Mexico. There, she grew up on a farm that didn't have running water or electricity, and she and her family cooked food that was grown on the farm. In the past 25 years, she's helmed Latin restaurants Work & Class, Super Mega Bien, and Cantina Loca; co-founded Doña Loca Mezcal and Tequila; and recently came on as culinary partner and executive chef at Casa Bonita, owned by South Park creators Trey Parker and Matt Stone. Rodriguez garnered the nickname "loca" (Spanish for crazy woman) because of her strong work ethic. In this edition of Voices In Food, Rodriguez talked to Garin Pirnia about mentorship, how Latin food shouldn't be cheap, and how not only Latin people can make good Latin food.
On Misconceptions About Mexican Food
It's hard because people think Mexican food should be cheap. People are like, "Why can't we find $2 tacos anymore?" Well, I have a lady making the tortillas by hand every day, from 6 in the morning to 4 p.m. That's all she does. Three thousand tortillas a day, one at a time, and I have to pay that lady really good so she has a good life. So that tortilla, it's not going to cost you 20 cents like when you go to the store and buy the bag. We try to use good ingredients, and that's another thing people don't realize until they go to the store and they buy beef cheeks for the barbacoa that we use in Mexico. They're like, "This is so expensive." People don't realize those things until they really see and comprehend that if they want to do that, it's going to cost more money and more time.
"I see different people who try to do the food that I grew up with and it's impressive. ... At the end of the day, I love when other people try to do the food that I grew up with, and sometimes, guess what? They make it better."
On Cooking Other People's Cultural Foods
I started at the Italian restaurant Panzano. I fell in love with Italian food. I'm a really badass Mexican lady cooking a lot of French food and Italian food because that's where I started my career with Jen Jasinski.
I see different people who try to do the food that I grew up with and it's impressive. We all have different palates, but I think we all go out enough to understand what the other culture is, and then you can just start creating your own way. What do you want to represent out of yourself? It doesn't matter if it's Mexican or Latin. I always say we around the world use the same kind of ingredients and we name it in a different way based on where we came from. At the end of the day, I love when other people try to do the food that I grew up with, and sometimes, guess what? They make it better.
On Work Ethic
I try to do things the best way that I can. If I don't know how to do it, I will find a way. I read, I ask, I engage. I go and work in different places to learn more and more. At one point, one of my business partners at my restaurant said, "You will never stop. You will never say no." And I say, "No, why should I?"
Every opportunity is to learn. Even if it's not successful, you learn something out of everything. I think that's why everybody says, "You're crazy. You don't have a limit. You don't get afraid." When people ask me, "Are you afraid when you walk into Casa [Bonita]?" I say, "Absolutely." I don't have all the answers, but I know what I'm committed to and I make shit happen. Sometimes I think about my life, and it's a very slow-motion movie where I started and where I'm going to go. And everything that happened in between is like a dream.
Running a farm, you learn the basics of living — the water, the grains. We take care of our chickens so we eat. We provide corn so we can make our own tortillas. You don't think about those things when you're born into that until you move here and then you think back like, "Oh, my God, now I can go to the store and buy a bag of tortillas for $2 and I don't have to do all the work that we used to do to grow the corn, to dry it, to cook it, to mix it, to grind it, to make the tortilla, to have one piece of tortilla in your mouth."
It's your work ethic and it's the values that you have in life about doing the right thing. And if you don't know how to do it right, then don't fuck with it. We are committed to what we do for a living, whether it's cooking or just doing the dishes.
On Mentoring
One of my favorite things to do is hire people and watch them when they work, and you're instantly thinking like a mom, or you're instantly thinking as a mentor, like, "Oh, that person is really good at this. I'm going to grab this person and start training them to do this." That's one of the things I like the most: Start almost like a mentor thing for other people. It's a unique thing. Most of the people these days want to hire people with all the experience. To me, it's the opposite. I want to teach people because I can learn more. I love the chaos.
I always tell everybody to work hard and have a goal in life. What happens in between is a lot of good and bad things. But if you just keep your eyes there, you'll eventually get there.
Before You Go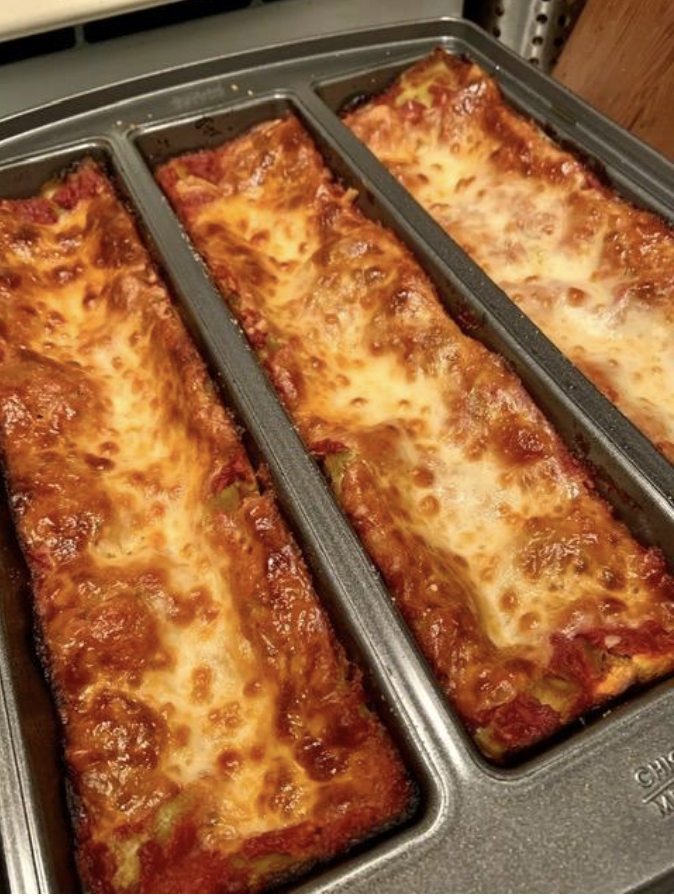 27 Kitchen Products From Amazon You'll Use So Often, They'll Practically Pay For Themselves