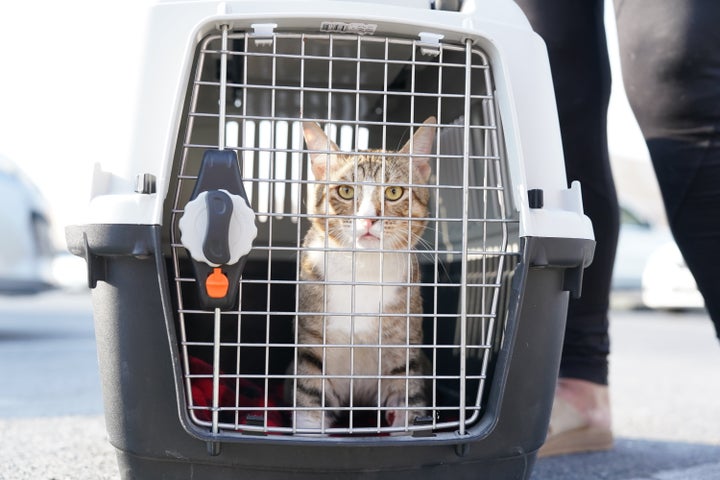 While England won't be coming home with a World Cup trophy this year, the defeated soccer team will return to the U.K. with Dave the Cat — a friendly feline that won the hearts of players Kyle Walker and John Stones during the controversial championship in Qatar.
"I just fed him before I came here," continued Stones. "I don't know, the first day we got there, we've got like a little table around the corner. Next minute, Dave pops out. Then every night he's there, sat, waiting for his food. But the other day, actually, he didn't eat all his food."
"We were a bit annoyed at him," added Stones. "We think he's getting a bit greedy.
"He was just there one day, so we've just adopted him, me and Stonesy," Walker told the Football Association's official media channel. "Dave is welcome to the table…Some people really don't like the cat, but I love him."
Christened as such by Stones "because it's just a good name," Dave will have to endure four months in quarantine before he can be released to the feline-friendly duo back in Manchester.
"He had a little scrap with the other cat the other night," said Walker during a press conference last week. "I think they're fighting over territory and the food. But he's doing well, and hopefully I can see to my promise where I said that he would come home with us if we was to win the World Cup."
Popular in the Community