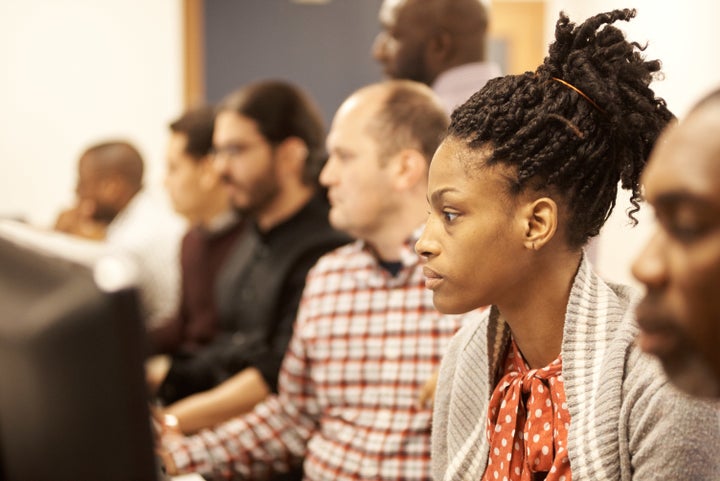 By Plinio Ayala, CEO and president, Per Scholas
In 2012, companies across all different sectors were closely watching a dangerous trend. Cybersecurity threats were on the rise and growing in significance and complexity.
By 2016, the average company was handling a bombardment of 200,000 security threats per day, a number that was, at the time, projected to rise even more as cyber threats grew more complex. Yet, as demand was growing for companies to build out their cybersecurity practices, the number of skilled cybersecurity workers was not keeping pace.  
Now, let's back up for a minute… Back in 2012, Barclays, the global financial services firm, realized, while watching cybersecurity threats rise, that it needed a new approach when building its talent base for IT and cybersecurity roles. The firm recognized that diverse teams are better performing teams. And with that, it became obvious that it needed to think beyond traditional channels to attract candidates with diverse backgrounds and experiences.
Barclays already had significant experience building talent in other divisions through a well-established apprenticeship model. What it needed then was a partner that could think differently about recruiting, hiring and training its workforce, and whose commitment to diversity would be as strong as its own.
Enter Per Scholas. We're a national nonprofit whose mission is to provide tuition-free technology training to unemployed or underemployed adults, preparing them for careers in IT. Since 1995, our organization has trained 8,000 individuals, with 80 percent of our graduates having secured jobs in the technology field. Our evidence-based model is among a small set of proven solutions for addressing the growing demand for diverse tech talent — 90 percent of our students are people of color, a third are women and a third are disconnected young adults, neither working nor in school.
When Barclays learned about what we were doing, it sought our expertise to source and hire diverse talent for open IT positions. Barclays and Per Scholas inherently knew that cybersecurity professionals required fierce attention to detail, quick thinking and problem-solving skills — all similar to security professionals. They also both knew that the best cybersecurity professionals required a nimbleness to learning, a natural comfort to sink into new and emerging technologies and an ability to find answers even when there weren't any clues.  
And while government has an important part to play in the training of a cybersecurity workforce, the skills gap in this country had then become too big for government to solve alone. Barclays and Per Scholas both understood that corporations stood to lose the most without action, but they also stood to benefit the most by taking a lead on this issue.
Beyond our initial partnership with Barclays, we, too, were seeing a trend, and knew we wanted the right employer partner to help us build a cybersecurity training track. So, in 2016, Barclays expanded the partnership with Per Scholas even further to establish a cybersecurity curriculum tailored from the ground up toward entry-level individuals. Since the start of the program, 120 cybersecurity students have enrolled, and the average class features 30 percent women and 13 percent veterans. Over 40 Per Scholas graduates have been hired at Barclays as interns, apprentices or as full-time staff. On average, across all cybersecurity graduates, those who gain employment following their training with Per Scholas earn five times their pre-training wage.
The partnership offers a flexible training program for participants, with lessons directly inspired and informed by real-time workforce issues; and for Barclays, it enables access to diverse and homegrown talent eager to advance their careers within the organization.
While Barclays may have initially set out to build a partnership to meet its own identified talent needs, it quickly became clear that there were far greater community and social benefits to collaborating, including having more invested employees and stronger community relations. And other companies that have since built similar models would agree. Workforce development and community-based nonprofit organizations have been increasingly merging to build new and more diverse pools of talent.
At Per Scholas, diversity is core to our mission to open doors to transformative technology careers for individuals from often-overlooked communities. We believe sharing best practices and working collaboratively across sectors to ensure that America's workforce represents the diversity of our nation is critical to create sustainable change for businesses, communities and individuals.
The work we see happening now in workforce development, between corporations and nonprofit education partners like ours, is some of the most innovative, intuitive and impactful of all time. What we've discovered in partnering with Barclays on building an employer-informed cybersecurity curriculum is more than success — it is an ability to scale a concept that stands to benefit far more companies, and their clients, over time.
To achieve scale, more corporations must invest in alternative career pathways and look at nontraditional candidates who may not have typical four-year degrees. We invite more organizations to join us at the table.
To learn more, or to read Barclays' recent issue brief focusing on this partnership, please visit this link.
Calling all HuffPost superfans!
Sign up for membership to become a founding member and help shape HuffPost's next chapter