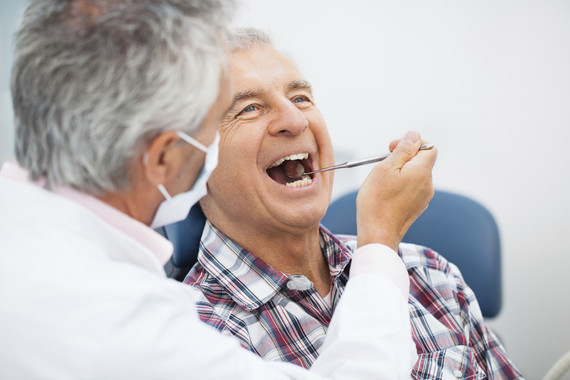 As per the Pew Charitable Trusts, more than two-third of the American population face crucial challenges in getting access to dental care, lack of dental insurance policy, insufficient and limited dental care providers, prohibitive cost and transportation and mobility issues. As the policymakers throughout the country look forward to understand the issues and act against them, the laymen are still confused about what to do and what not to do.
Also known as cavities or dental caries, tooth decay occurs when a sticky film of bacteria, plaque forms a layer on your tooth after you eat starches or sugars and it is allowed to stay on to your teeth for a long period of time. Anyone may get a cavity but the seniors and children are more vulnerable. You'll be rather surprised to know that the US Department of Health and Human Services report that more than half of all children are afflicted with cavities by the time they reach their second grade. Let's take a look at the dental health care issues to watch out for in 2016.
Expansion of dental team and including midlevel dental workers
There are soaring evidences that the dental teams are being expanded to include mid-level workers who are also considered as dental therapists. Such mid-level providers increase access to cost-effective and high quality dental care and they even build their business this way. In 2014, the Minnesota Board of Dentistry and Department of Health guesstimated the brunt of such providers and they found out that mid-level providers offer easy access to dental care for the most susceptible category of people and also play a role of a catalyst in improving the competence and readiness of dental clinics. More states like Massachusetts, Kansas, New Mexico, Michigan, Ohio and Washington are lending an ear to such proposals to legalize such providers.
Reconsideration of educational and training paradigm for dental therapy
The CODA or the Commission on Dental Accreditation, which is the body for accrediting dental programs, look forward to implementing training standards for dental therapy which it completed in 2015 August. Once these standards come into effect, the educational criteria will be shaped in such a way that will promote bounteous students to take on to dental therapy. The CODA has also announced that first dental program will be allowed to apply for being accredited as quickly as 2016 spring.
Sealant programs from schools will reach out to low-income children
Research suggests that there are strong health discrepancies and imbalance between poor children and their well-off counterparts. The striking incongruity between the few dentists who receive Medicaid and the masses residing in areas that lack dentists form an impediment to care. Nearly 18 million children received no form of orthodontic care during 2014, let alone a customary check-up of their teeth and gums. Sealant programs sponsored by schools can cater to the needs of poor children and can bridge the gap in the dental care industry. Such programs decrease possibilities of tooth decay by about 60% over 5 years.
Oral health needs among the aged will garner more attention
Studies reveal that Americans are living longer than before and majority of them are retaining more teeth during their old age. Hence, it is needless to mention that with the increase in senior population, their oral health requirements and their ability to get access to dental care are the 2 common issues which are garnering attention. Around 2 among 5 older Americans have tooth decay which is left untreated and more than 40% suffer from various periodontal diseases. To make matters worse, a predicted 70% of seniors have restrained access to dental insurance, dental supplies and fewer than half get dental care facilities every year. Companies like BF Mulholland are already prepping up their dental supplies and policymakers in 2016 may be inclined to consider coverage options for the senior Americans and rethink how dental care facilities and supplies are forwarded to them.
ACA needs private insurers to include dental care for children and adults
Though the provisions of ACA or the Affordable Care Act demands private insurers and Medicaid programs to comprise dental coverage for children, yet the government laws didn't take any far-reaching step to offer dental care to young adults. Disintegration of public and private dental insurance, soaring costs and restrained count heads of dentists who welcome federal coverage have stocked up a fall in the utilization rate by adults (aged 19 and 64) across insurance status and income levels within the recent years. In 2012, only 37% of working people could visit a dentist and surprisingly, higher than a quarter of them had unattended tooth decay.
Once you know the dental health issues that are going to shape dentistry in 2016, you can be aware of the different ways in which you need to ward off the impacts. Get adequate amount of dental health coverage to protect your and your family's dental needs.
Support HuffPost
A No-B.S. Guide To Life
Related
Popular in the Community