"Daily Show" correspondent Desi Lydic said Friday that a Trump rally once got so out of hand, a Trump supporter got physical with her.
Lydic, who was guest-hosting this week while "The Daily Show" figures out who will succeed Trevor Noah, recalled when she and other correspondents conducted more man-on-the-street interviews.
One example was around the time of Donald Trump's election when his MAGA minions had gathered to celebrate him.
"I showed up with two cameras and a microphone," she told HuffPost in an interview. "Nobody knew which outlet we were from. No one knew we were a comedy show. I had people shouting at me, 'Fake news, get your fake news camera out of here!'"
"Someone came up to me and grabbed the mic out of my hand and yelled at me for being part of the fake news machine," she said.
Lydic fought back with a punchline.
"I was like, yeah, we're 'The Daily Show.' We're the original fake news. We're not the fake news you're talking about."
The incident "made me a little nervous to go out," Lydic said. "We always go out with security. But that became a whole other world."
Jordan Klepper now handles much of the meet-the-public stuff. "His wheelhouse," she said.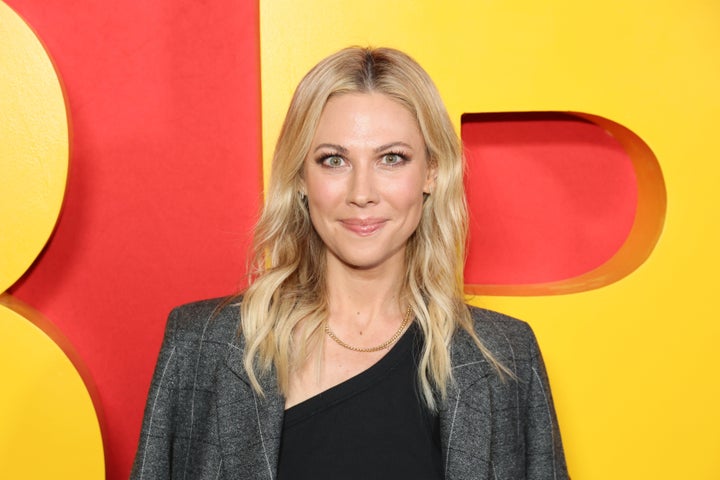 For the record, Lydic wants to be the permanent host. "I would be lying if I said I have no interest in it," she said. "I absolutely do."
The Louisville, Kentucky, native has gained traction with her "Foxsplains" bits and constant roasting of the right wing.
But nothing could prepare her for the perfect storm of having Fox News firing Tucker Carlson the week it was her turn to host.
Lydic, who joined "The Daily Show" in 2015, said Fox News occasionally responds. "They'll come back at me with something, but it's all just noise," she said. "I feel like that's good. We gotta hold them accountable for what they're doing."
Popular in the Community