Sen. Dianne Feinstein (D-Calif.) on Thursday joined a Senate Judiciary Committee hearing for the first time in nearly three months, providing a badly needed Democratic vote on some of President Joe Biden's judicial nominees who have stalled during her absence.
Feinstein, who has been out since late February due to a bout of shingles, came to the hearing an hour and a half after it started. Colleagues applauded when the 89-year-old veteran senator arrived as Chairman Dick Durbin (D-Ill.) quickly teed up votes on the long-delayed nominees.
Four of Biden's court picks have been stuck in the committee amid Feinstein's prolonged absence. Three were voted out as a result of her being there.
The panel voted 11-10 to advance Charnelle Bjelkengren's nomination to the U.S. District Court of the Eastern District of Washington. Republicans have been attacking Bjelkengren, a county superior court judge in Washington and former assistant state attorney general, after she blanked on questions about the Constitution in her January confirmation hearing.
Democrats have chalked up Bjelkengren's hiccup to nerves that first-time judicial nominees can experience when testifying before Congress. But Sen. Ted Cruz (R-Texas) came to Thursday's hearing armed with a poster attacking Bjelkengren's credibility and with his trademark performative outrage.
"Charnelle Bjelkengren is so amazingly unqualified she may well have the title for the least qualified nominee I've seen in 11 years serving on this committee," Cruz said.
Durbin pointed out that Bjelkengren was rated "qualified" to serve by the American Bar Association. He also highlighted her record of presiding in more than 130 jury and bench trials as a county judge and trying more than 150 cases as assistant state attorney general.
The committee also voted 11-10 to advance Marian Gaston's nomination to the U.S. District Court for the Southern District of California. Cruz was practically shouting in opposition to Gaston, who has served as a San Diego County superior court judge since 2015 and a deputy public defender in San Diego before that.
"The Joe Biden White House is saying [it wants] a radical who wants sex offenders, who wants pedophiles, to be able to live next door to daycares," Cruz said of Gaston. "That's who should be a federal judge."
Sen. Alex Padilla (D-Calif.), who recommended Gaston to Biden for a judgeship, ripped Cruz for misconstruing her record. He said Cruz was referring to a paper that Gaston co-authored arguing that children could be made less safe due to unintended consequences of sex offender residency requirements that push sex offenders into homelessness. That paper, he said, made public safety arguments that were backed by local prosecutors and parole and probation groups.
"It is patently incorrect to suggest that a position paper that Judge Gaston co-authored 15 years ago argues that sex offender registries do not keep children safe," Padilla said. "The paper is being twisted in bad faith…. That is not what it said."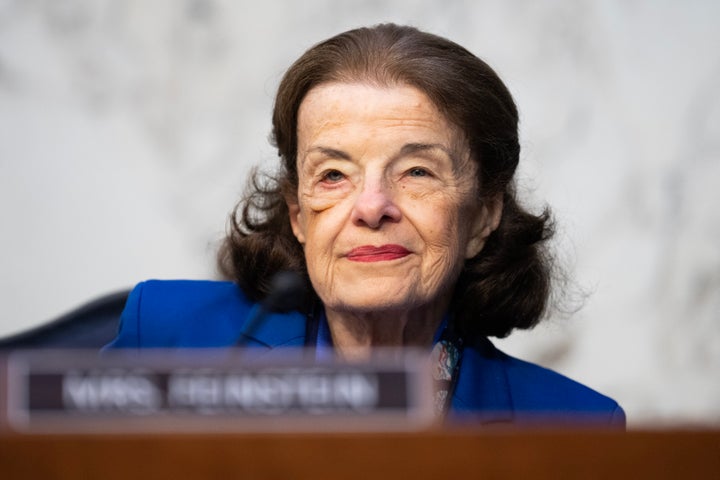 Finally, the committee voted 11-10 to advance S. Kato Crews' nomination to the U.S. District Court for the District of Colorado. Cruz shouted about Crews' nomination too, criticizing his inability to define a Brady motion during his confirmation hearing. The motion, the result of a 1963 landmark Supreme Court ruling in Brady v. Maryland, is a formal request to a court to compel prosecutors to turn over any evidence that might be favorable to the defense.
"When asked about Brady v. Maryland, one of the foundational criminal law classes … she said, 'I'm sorry, I don't know what Brady is,'" Cruz said, apparently unaware that Crews is a man. "That will be a problem if she's ever presiding over a criminal case…. Because if you're remotely competent, you know what it is."
Durbin responded that Crews, a magistrate judge in Denver, was rated "unanimously well-qualified" to serve by the American Bar Association. He also served 17 years in private practice, said Durbin, and brought 18 cases to verdict.
Before Feinstein arrived at Thursday's hearing, the committee advanced another three non-controversial judicial nominees. But even with her back, Durbin still didn't bring up one last nominee who has stalled out for months: Michael Delaney, Biden's pick for a seat on the U.S. Court of Appeals for the 1st Circuit based in New Hampshire.
Delaney's nomination has run into problems with some Democrats over his legal work on a controversial school sexual assault case and over his record on abortion rights. As recently as last week, he's run into more problems for Democrats over his role on a panel that vets amicus briefs filed by a free-market group. Those briefs have opposed labor rights, the EPA's Clean Power Plan, and limits on PFAS in drinking water.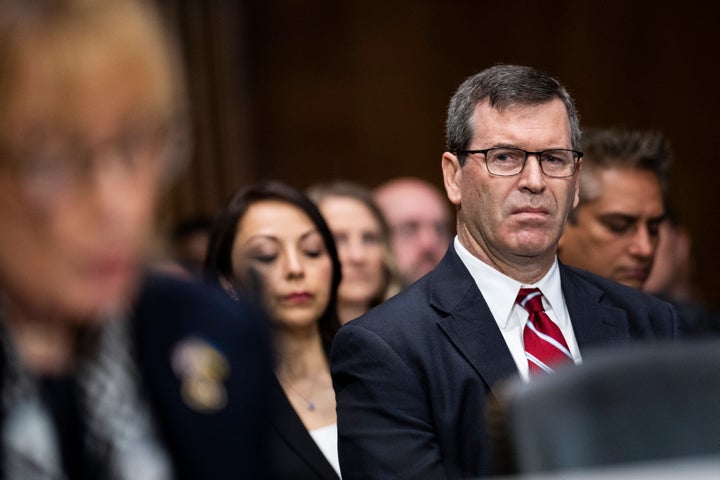 Democrats on the committee have tried to avoid weighing in on Delaney's nomination for months as national abortion rights groups have gone silent about it. Not only is this weird for a court pick put forward by a Democratic president, but senators' waffling continues as both of Delaney's Democratic home-state senators — New Hampshire's Jeanne Shaheen and Maggie Hassan — continue to strongly back his nomination.
"I have a lot of respect for Jeanne Shaheen and Maggie Hassan," Sen. Sheldon Whitehouse (D-R.I.), a member of the committee, said Wednesday as he slipped into a Senate subway car. Beyond that, he said he's still undecided on Delaney's nomination.
"I'm inclined to vote for Delaney, but we'll see what happens with all the information that's come out," said Sen. Peter Welch (D-Vt.), also a member of the committee.
"His big asset, of course, is he's got the very enthusiastic support of two people who know him very well," Welch continued. "They're both very respected members of the Senate. ... But the [negative] news is coming out. It keeps dripping out."
Even Feinstein's office said Thursday she's "still undecided" on Delaney, erasing any speculation that her return to the Senate would mean his nomination could finally move forward.
Durbin declined to say how he was feeling about Delaney's prospects, with or without Feinstein back. He also seemed tired of HuffPost asking him about this.
"That's all you ever ask me about," he said as he walked away.
Popular in the Community