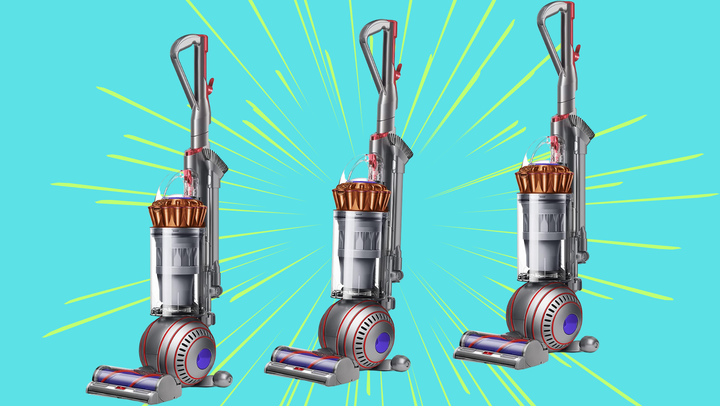 HuffPost receives a share from retailers on this page. Every item is independently selected by the HuffPost Shopping team. Prices and availability are subject to change.
You love your pet, but that doesn't mean you love having their hair all over your home, clothes and car. If you've been looking to take the leap on a Dyson pet hair vacuum, you'll be pleased to know that today the Dyson Ball Animal 3 is 20% off.
It's a newer upright, bagless model of Dyson's beloved Animal vacuums designed for pet lovers, which are notable for sucking up pet hair from all sorts of surfaces, like couches, cars, rugs and even your literal pet. With a detangling motorbar that clears pet hair from the brush as you clean, you won't have to stop and unclog it as you tidy up your home.
This edition comes with four interchangeable tools and heads, including a stair tool, a tangle-free turbine tool for taking pet hair off furniture and cars, a combination tool for hard-to-reach areas like blinds and ceilings and a pet grooming tool that you can actually use on medium- and long-haired pets.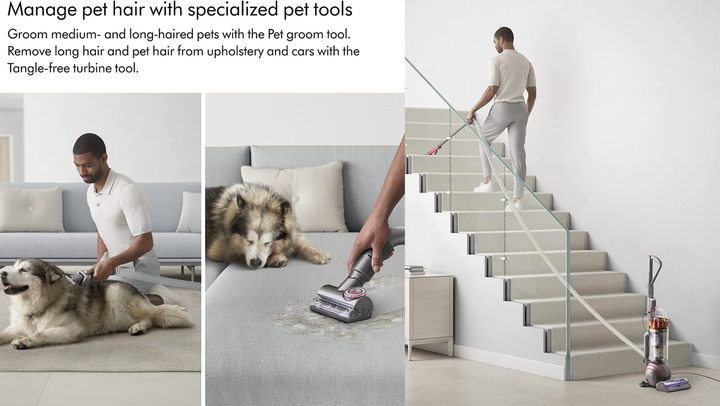 With a 35-foot cord and a 15-foot hose, this vacuum has a 50-foot reach, letting you clean major areas of your home without unplugging and replugging. It has three cleaning modes for different floor types and the signature Dyson hygienic clean button that lets you empty the bin without getting your hands dirty.
Get one for yourself, your kid or a new pet owner in your life. You won't regret it, according to the reviewers below.
"I have a couple of long haired cats and a lab so I need to keep carpets clean a lot. I put this on high suction and I couldn't believe that the carpet looked brand new. This is replacing a Bissell which is just not as good at all. That one I missed the return so may donate it to someone who has bare floors as it's not as good on carpets at all. THANK YOU DYSON!!"— Barbara Hartwell

"I have 3 dogs, I had one of the early Dyson ball vacuums years ago and had the clean the brush constantly, it couldn't handle the dog hair like most vacuums. We just bought this new version of Dyson and I'm so pleased with the result! is so much better for dog hair!! My carpets look clean, smell clean and we don't have dog hair on our socks anymore! Totally worth the purchase! Nice feature is the dog brush that sucks the excess hair right up." — Touareg

"i hoped this vacuum would come close to the hype... it exceeds it!
We have a wonderful old Aussie that sheds very fine hair like crazy, and our old vac was dying. This gets more hair up than the old one EVER did. it is pulling fine dust out of our carpet that has been deep down for years (evidently). We use a Rug Dr annually to wash the carpets... they LOOK great afterwards. A week later, and this vac is STILL pulling up more fine dust that we had no idea was there. Also with as much as it sucks up, the empty-able canister (no bag) is really handy (and fast)! So far, so GREAT!" — Scott J.

"This is our second Dyson. The first one still works well, but was not animal rated. The new animal ball 3 is worth every penny. Strong suction, a tangle free beater bar and the included attachments are amazing, especially the mini beater bar which is great for furniture and stairs. You will be taken back by just how much dirt and animal hair it picks up on the first go around. On its second use, I sucked up a sock which cloged intake hose, but it was easily removed as the unit has a snap or clip for everything. No tools required. Costly? Yes. Will you be disappointed? No" — centericeman

"I love this vacuum so much!! I have two frenchies and they shred so much. This makes cleaning fun!! The power on this bad boy is perfect." — Bianca Scodellaro
Before You Go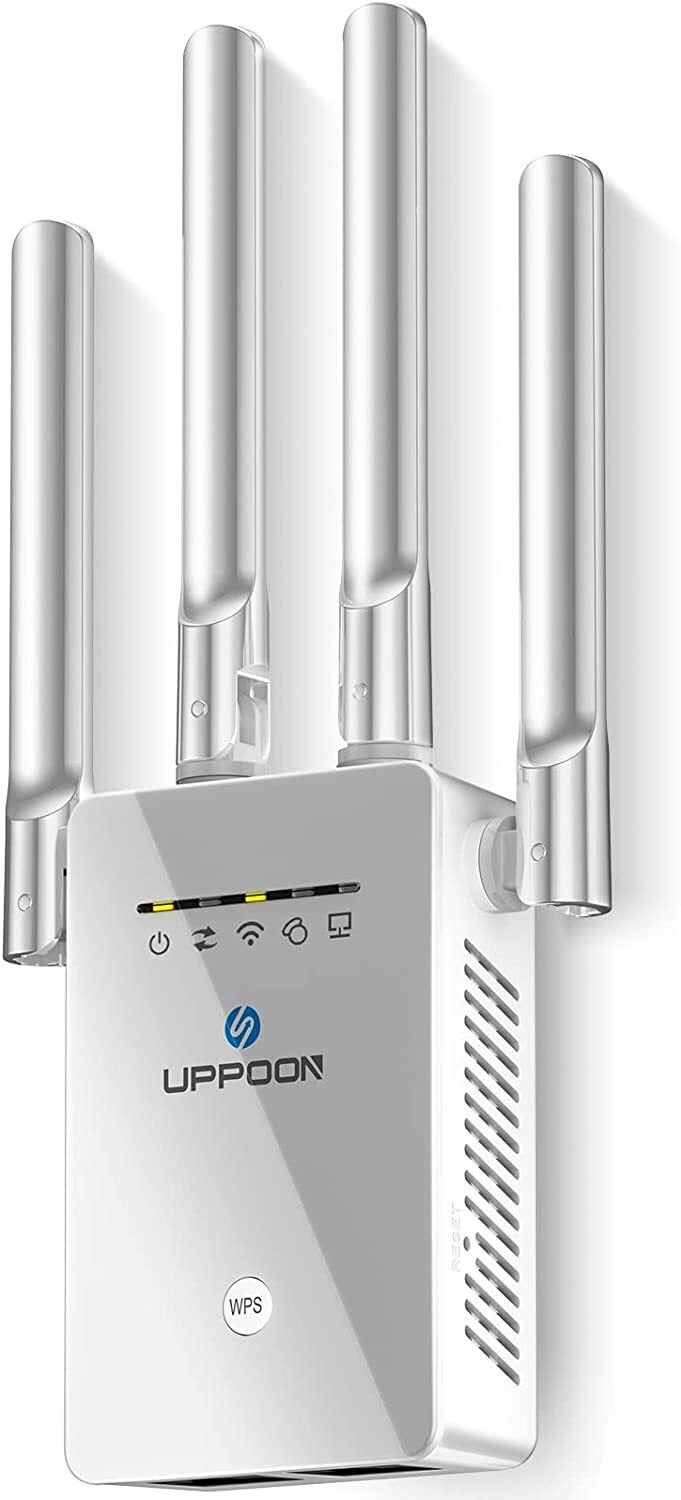 Wifi Boosters That'll Give You A Little More Oomph