Ellen Barkin was fighting off an illness in bed and about 13 pounds underweight when Rian Johnson offered her an opportunity that would soon become a major highlight of her four-decade career: a part in Peacock's "Poker Face." And she had only about three days to prepare.
"I actually didn't know if I had the stamina to do it," she told me on the phone as she sipped a ginger ale. "And then I just said, 'No, this is too much fun.'"
To her point, it is an irresistible role. Her character, similar to many others across the thrilling, "Columbo" like anthology mystery series, is just as juicy as it sounds on paper. In an episode titled "Exit Stage Death," Barkin plays Kathleen, a "washed-up" actor barely keeping afloat a lousy theater production of — well, the actual premise of the play-within-an-episode isn't really important.
On stage, Kathleen dons a fiery red wig, speaks in a much-too-dramatic southern drawl and spouts cheesy lines like "The waves, they won't meet the clouds" with an impressively straight face.
But offstage, Kathleen and scene partner Michael (Tim Meadows), a fellow has-been, are secret lovers who've devised a plan to have his filthy rich wife, Ava (Jameela Jamil), fall through a trapdoor to her death so they can collect her money. And they'd have gotten away with it, too, if it weren't for one pesky waitress cum "human lie detector" (Natasha Lyonne).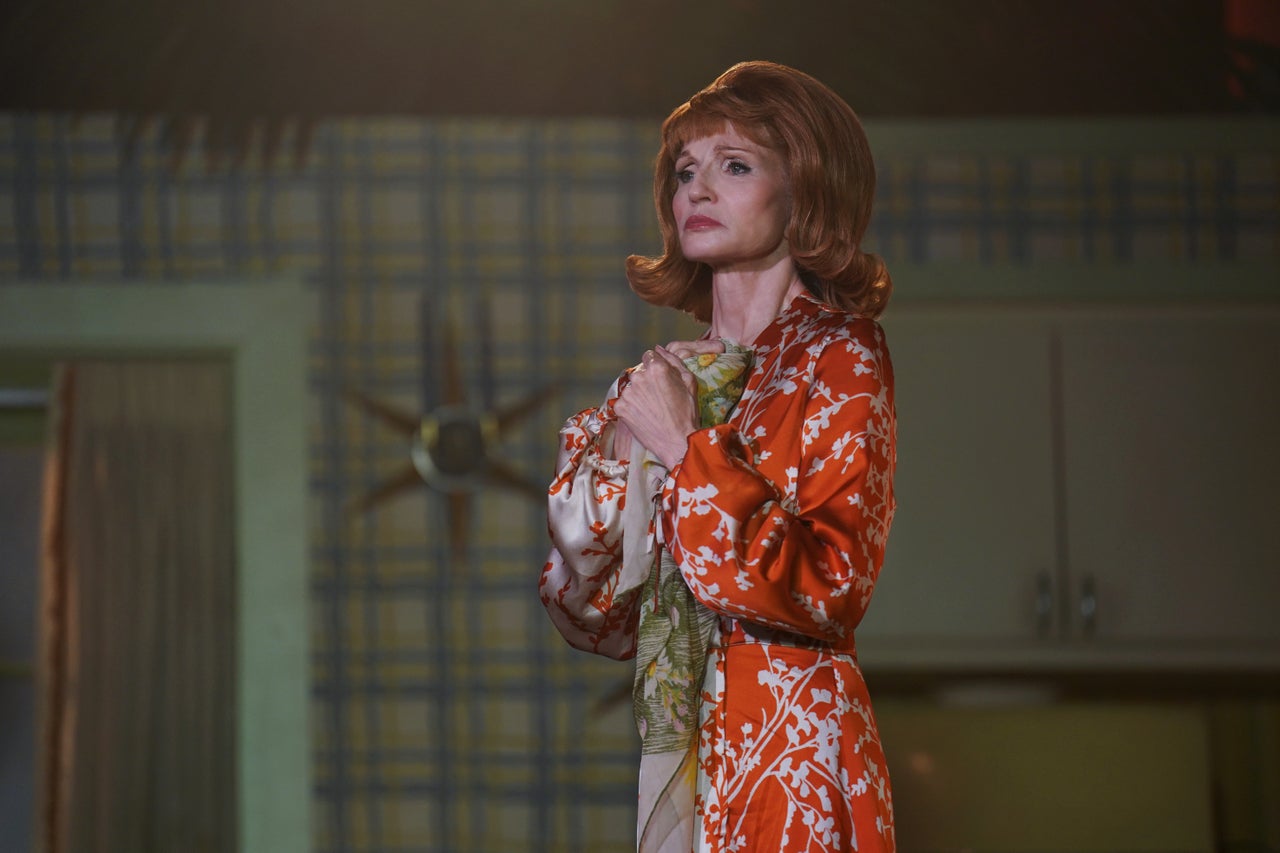 Instead of facing her criminal fate, Kathleen opts to drop down the same trapdoor Ava did, going out just as dramatically as she blew onto the screen.
As a big fan of whodunit shows like "Murder, She Wrote," Barkin jumped at the chance to join "Poker Face," for which Lyonne also serves as an executive producer. "It was hilariously funny," she recalled with an almost audible smile. "And there was an enormous amount of room to play with these situations and characters."
Breezy as her episode certainly is, it also portrays heavier truths about ageism, duplicity, greed and, for the two main characters, the moral decay of people who refuse to realize that their time is up.
"Her exaggeration, her demons — that's how she's supposed to act," Barkin said about Kathleen. "She thinks she's a star, and she refuses to accept that it's over."
Though playing a bitter character like this wasn't exactly a stretch for the actor, who's also done so in movies like "Breaking News in Yuba County" and "Brooklyn's Finest" ("I seem to be the go-to mean old lady," she said), being a part of "Poker Face" for her was simply "pure joy."
"It's fun to be big," she added. "You're free, you're wild and you do crazy things."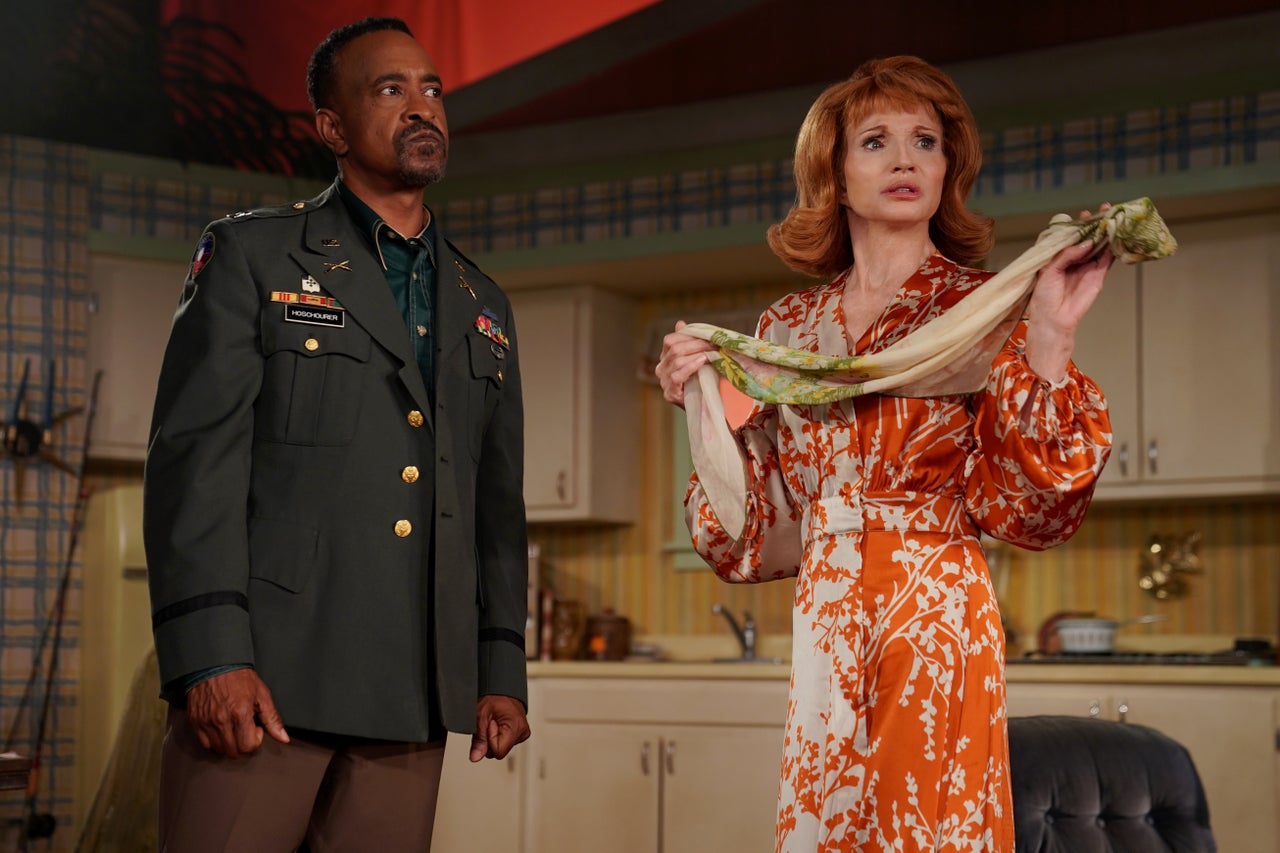 But really, it was the show's set that proved to be the most gratifying part of the experience. And much of that was due to the environment Lyonne, whom Barkin said she just loves, helped create. "She's got a shitload of women in these episodes," Barkin said. "And that's what I care about."
It's true. The showrunners, Nora Zuckerman and Lilla Zuckerman, are both women. Aside from Lyonne, who stars in every episode, there are rotating female actors who are prominent throughout the series. And beyond that, Johnson, the series creator and helmer of the "Knives Out" films, and episode director Ben Sinclair were, for Barkin, "the greatest."
"It's a very safe environment," she said. "I was never taken care of like this. Never."
That shouldn't come as a surprise. Hollywood sets have long enabled well-documented abuse over the years. But Barkin is in just one episode of "Poker Face" — an eight- or nine-day shoot, she recalled — and she has had a plethora of starring roles among her film and TV credits.
"I'm sorry," she said when I brought up her IMDB page, apologizing in advance for what she knows it contains.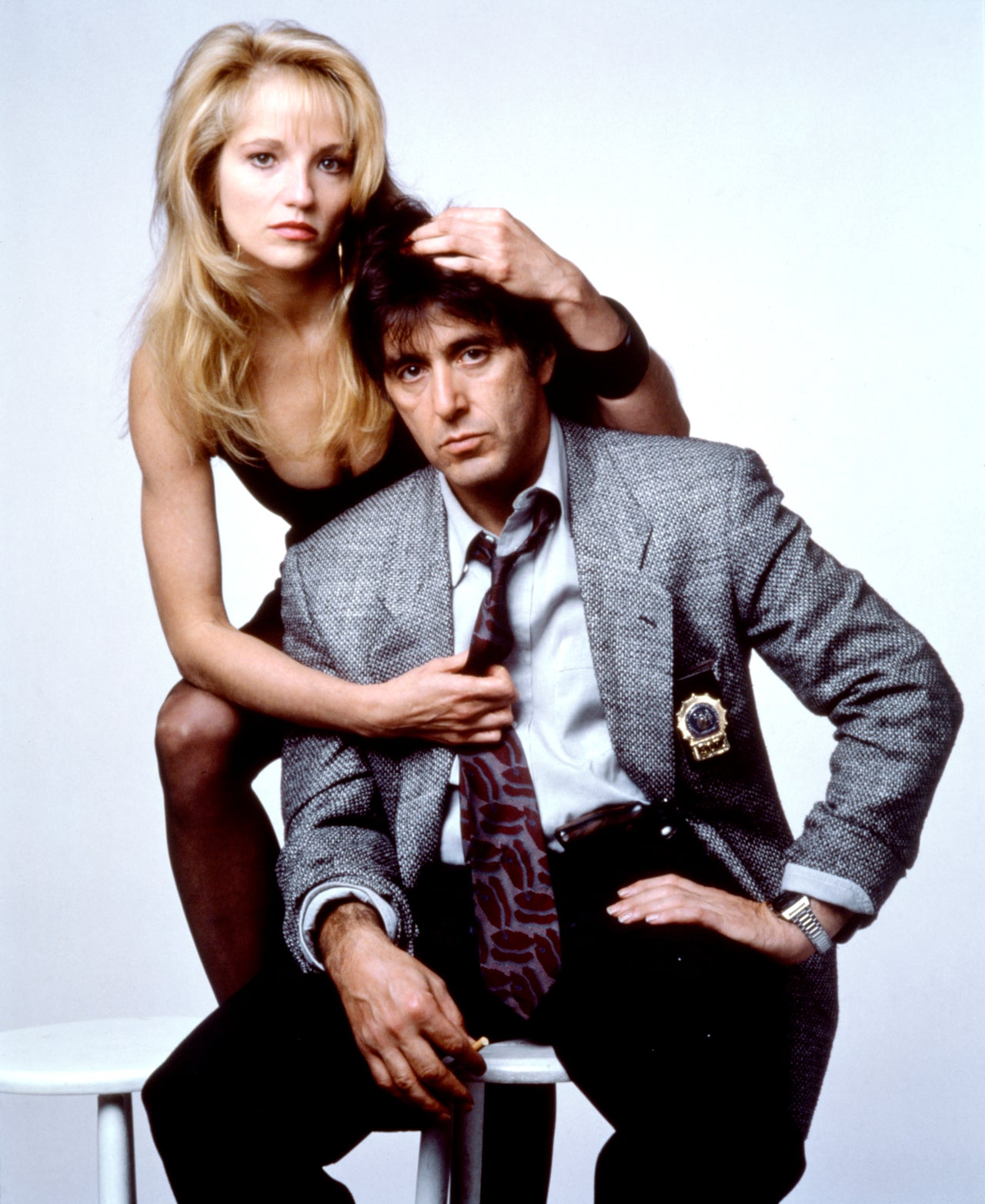 Part of her dryness about the page is its first few words, which describe her as "offbeat" and "unconventionally pretty," and it instantly screams sexist.
"It's very misogynistic," Barkin said. "'Offbeat' has to do with — when I first started to make films, my looks took up a large portion of my interviews, negatively. So I was just ripped apart physically in interviews."
You can also find interviews with her in the early '90s, a decade after her film debut in 1982's "Diner," that ogled her appearance and are just as cringey — like this one by The New York Times.
"It was like, 'She looks like she just did eight rounds with Muhammad Ali,'" Barkin recalled. "Who punched her in her eyes? Why are they so small? Who knocked her mouth out of joint?"
Though she said that her face "has a lot of weirdnesses to it," she's proud of the fact that she was still able to make a career for herself.
"Then all of a sudden, I wasn't the overlooked girlfriend or the wife no one wanted," Barkin continued. "I was the object of desire. And once that happened, then all the good parts went out the window."
And the pigeonholing began. "I was typecast first as the ugly girlfriend," she said. "And then I went right into the voracious sex symbol, and then I went to mean old lady. So it makes perfect sense — man's view of me."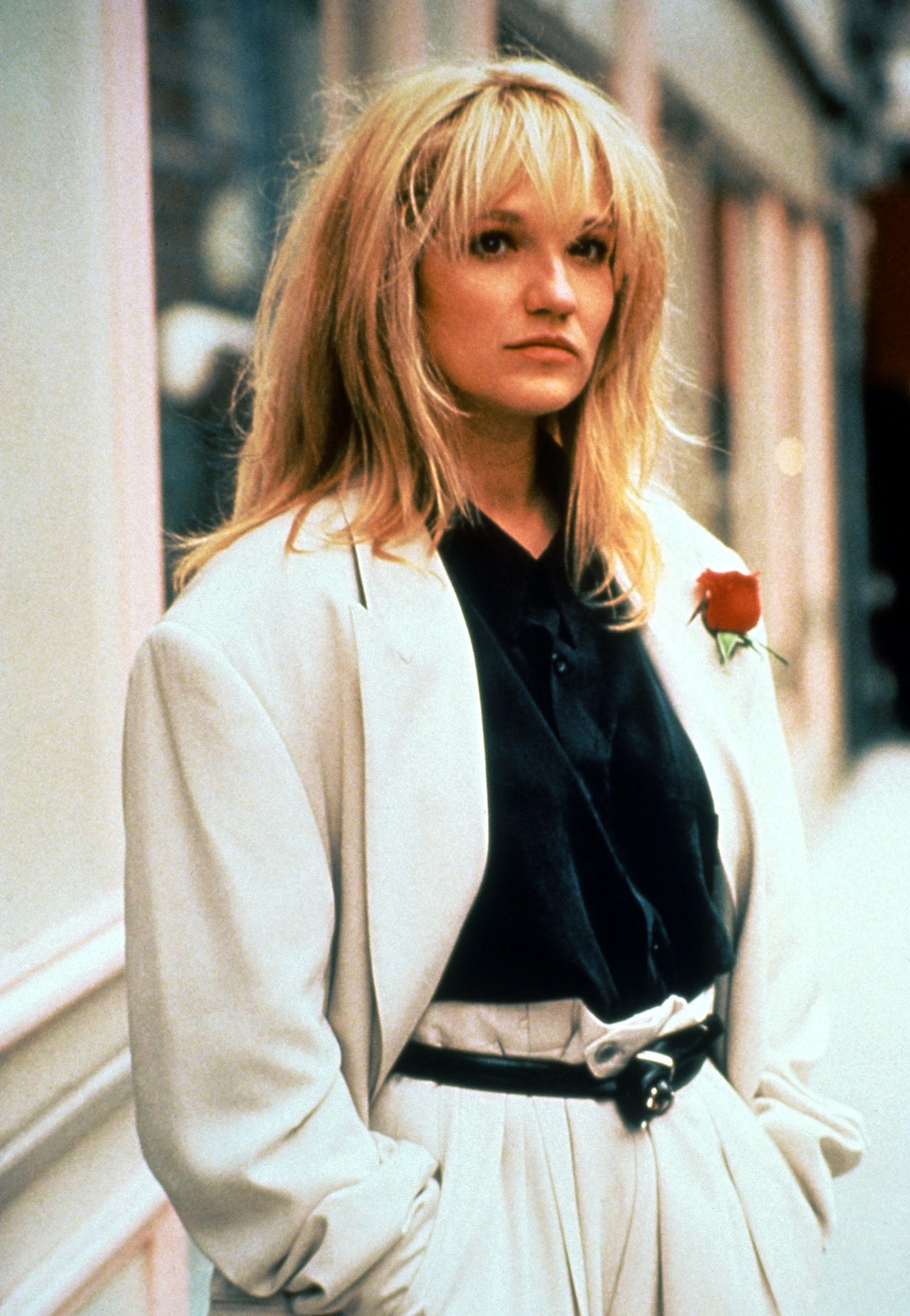 Added to this misogynistic scrutiny were some of her experiences on various sets, which Barkin remembers in painful detail. "The producer of 'The Big Easy,'" she said, recalling her 1986 movie. "The director [Jim McBride] was fighting for me for that part, and the producer said in front of me, 'She looks like a girl who could give you a disease.'"
Barkin was in her early 30s at the time and had a substantial number of movie credits under her belt. And yet, like many other women in Hollywood then and now, she felt too powerless to react to such behavior.
"You do nothing," she said. "What was I going to do when [director] Harold Becker on 'Sea of Love' walks over and literally rips my merkin off, taking some pubic hair with him and saying: 'What do you need this for? Nobody's looking at you.'"
The actor was referring to shooting a "very difficult" scene in the 1989 neo-noir in which she was completely nude, save for the merkin, and her scene partner was "terrified." A representative for Becker did not immediately respond to a request for comment.
"This is what [the industry's] like," Barkin stated plainly. "And I had an easy time with it, believe me."
"Sea of Love" was 30-plus years ago, long before the #MeToo movement catapulted to the mainstream in 2017, exposing countless allegations of abuse of power behind the scenes. Still, not enough has changed since then.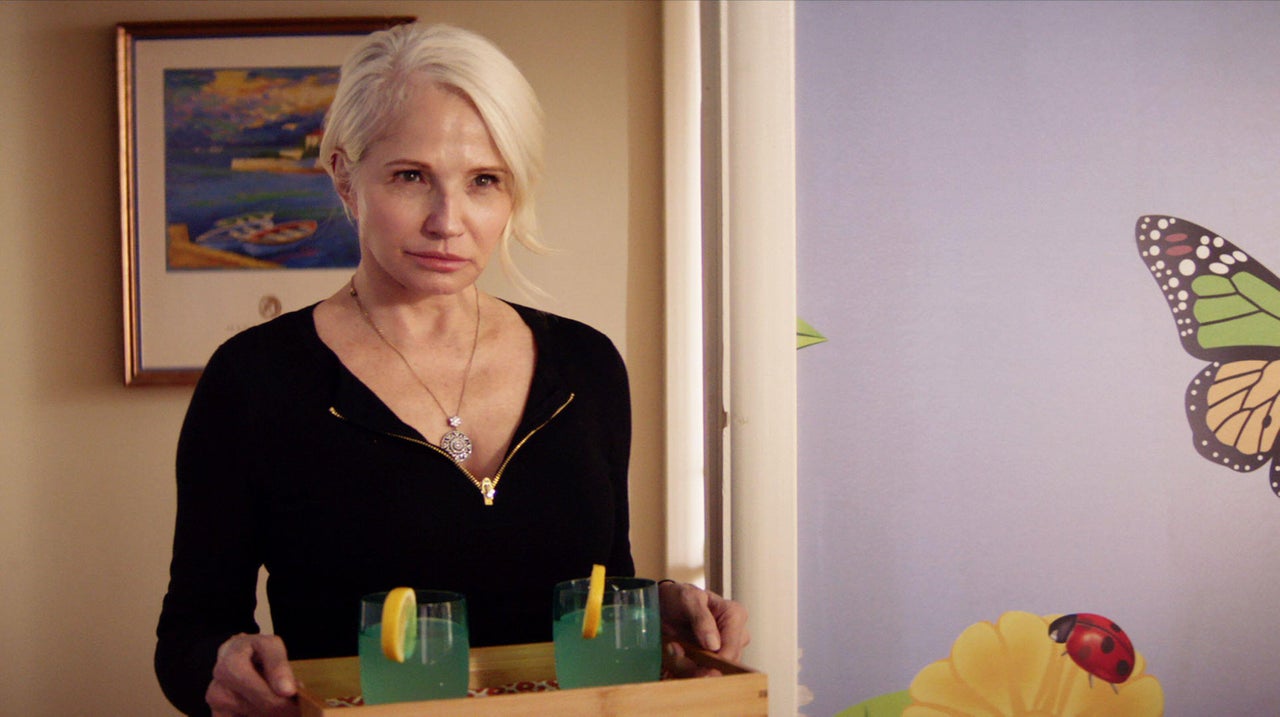 Take, for example, Barkin's time on "Animal Kingdom," a TNT series adapted from a 2010 Australian movie centering on a criminal family. She played the malicious and utterly captivating matriarch Smurf, one of very few women on the show, from 2016 to 2019 until the character was killed off.
"I wanted out," Barkin said. "They didn't kill me. I had been asking to leave for four years." She wanted to step down since day one, even though she was first on the call sheet and the main reason to watch the since-canceled series. And in the beginning, the show wouldn't let her go. (However, she said it did let co-star Scott Speedman leave when he asked to go. His character was also killed.)
For what it's worth, Barkin said, "That was some of the best work I've ever done."
But by her account, "it was not a pleasant place to work." Smurf became miserably underdeveloped as the seasons progressed, and the show brought on a younger actor to play the part. "Want to talk about treating women disrespectfully? On my show, there's a young me," Barkin recalled. "Oh, what is that?"
She was already in her 60s when she began "Animal Kingdom" and was shocked by her treatment on set.
"My head just whipped around," Barkin recalled. "I was like, 'What the fuck is going on here?′ Men used to come in my trailer and just scream at me. How's that? With me pushing them out the door saying, 'Get out of my trailer.' That's what it was like for me to go to work."
It was intolerable. "I was like, 'Wow, I hate these men,'" Barkin said. "Most of them were just like little boys."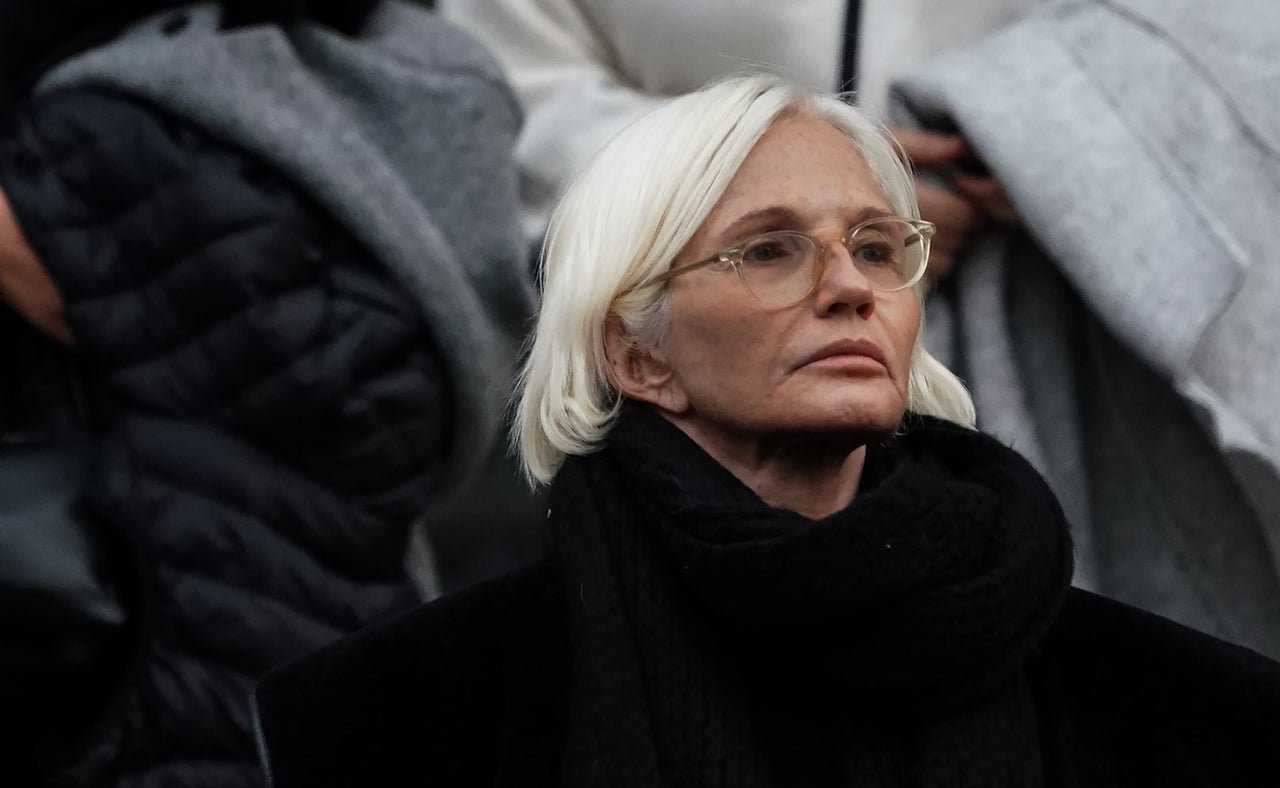 If you've seen Barkin on social media in recent years, or even read pieces like this one in which she goes off on the rampant toxicity that persists in Hollywood, then you're probably already familiar with her candor, insight and audacity, which prohibits her from mincing her words.
Beyond speaking about her own awful experiences in Hollywood, she's helped bring attention to world issues and has been unafraid to call out the behavior of those she refers to as "bad-faith actors" — even to the point where she's been advised against it.
"Yeah, I have gotten phone calls that said, 'Please don't tweet,'" Barkin said.
But that hasn't stopped her. "The truth is, I am 68 years old," she said. "I don't give a fuck. I'm fresh out of all my fucks."
And she is just as much beloved for that by her fans as trolls malign her for it. Injustice, against anyone, simply makes her blood boil.
"I just can't watch an underdog or a minority, a woman, a child, a person of color — I can't see it," Barkin said. "I go mental. I'm a Jew. I never called myself white. My grandmother taught me that. My bubby said to me: 'You are not white. Stop saying that.'"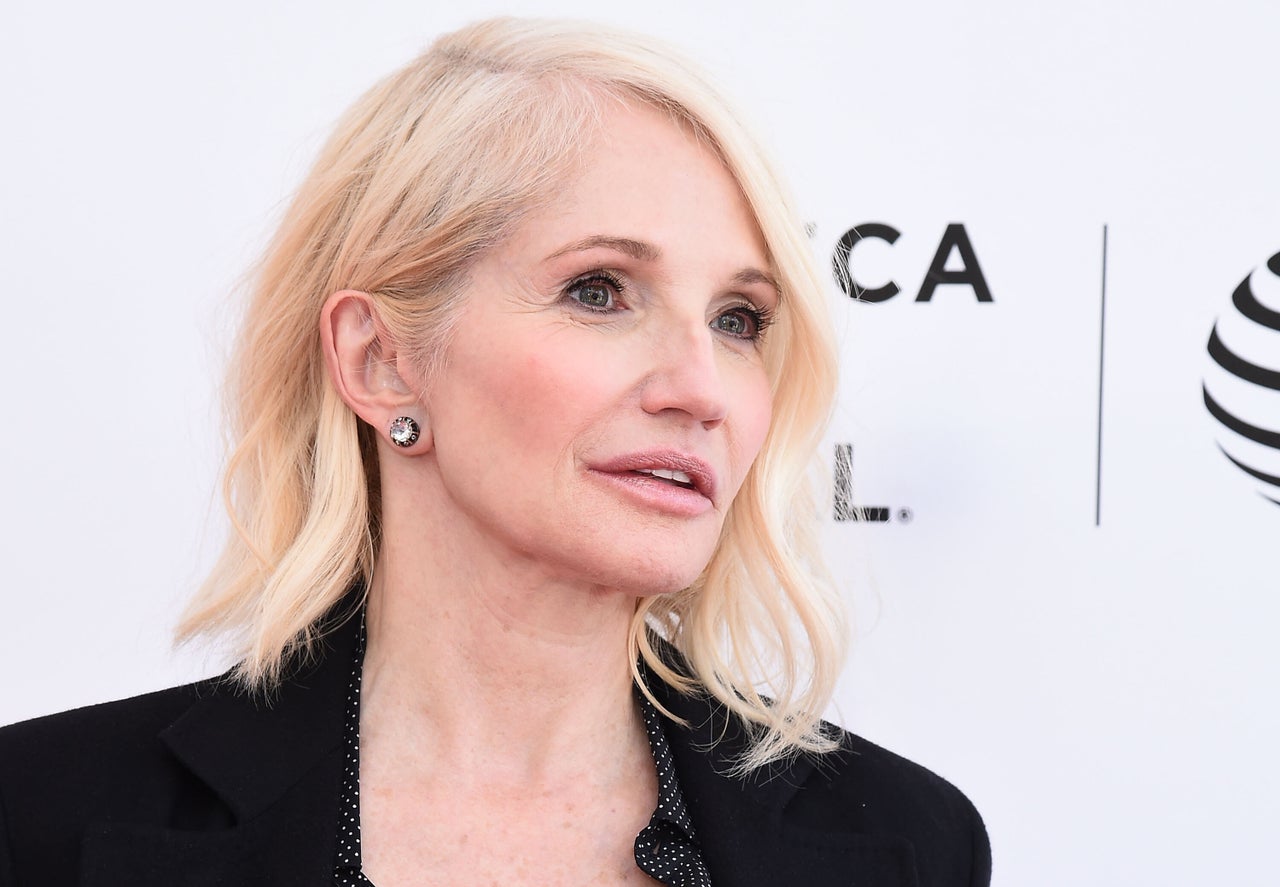 She still checks the "other" box on her race, even though she believes it was 1940 when white Jewish people no longer had to identify as "other." But does she recognize that she still benefits from white privilege?
"Of course," she said emphatically. "You kidding me?"
She paused, then continued. "As a child, certainly, I had a lot of guilt about it. I was a blond-haired, green-eyed Jew with a little nose when I was young," she recalled. "It's called a shiksa — that's a non-Jewish woman — and I was always referred to that way. So yeah, my privilege, of course."
Even the way she was objectified by Hollywood was a result of this privilege. "How many Jewish actresses were considered sex symbols when I came up?" she asked. "Or let's just say, put in the category of the objective of desire. Two: me and Debra Winger. End of story."
She added, "Two difficult Jews," referring to Hollywood's way of defining women who are headstrong or self-possessed.
Case in point: when she testified at Johnny Depp and Amber Heard's defamation trial last year about witnessing violence by Depp, her former lover. She recalled asking why she was subpoenaed and was told that every lawyer in the room said she wouldn't lie.
"And that was the nicest thing anyone ever said," she remarked. "I felt more proud of myself then. And I was like: 'That's the truth. I won't lie.'"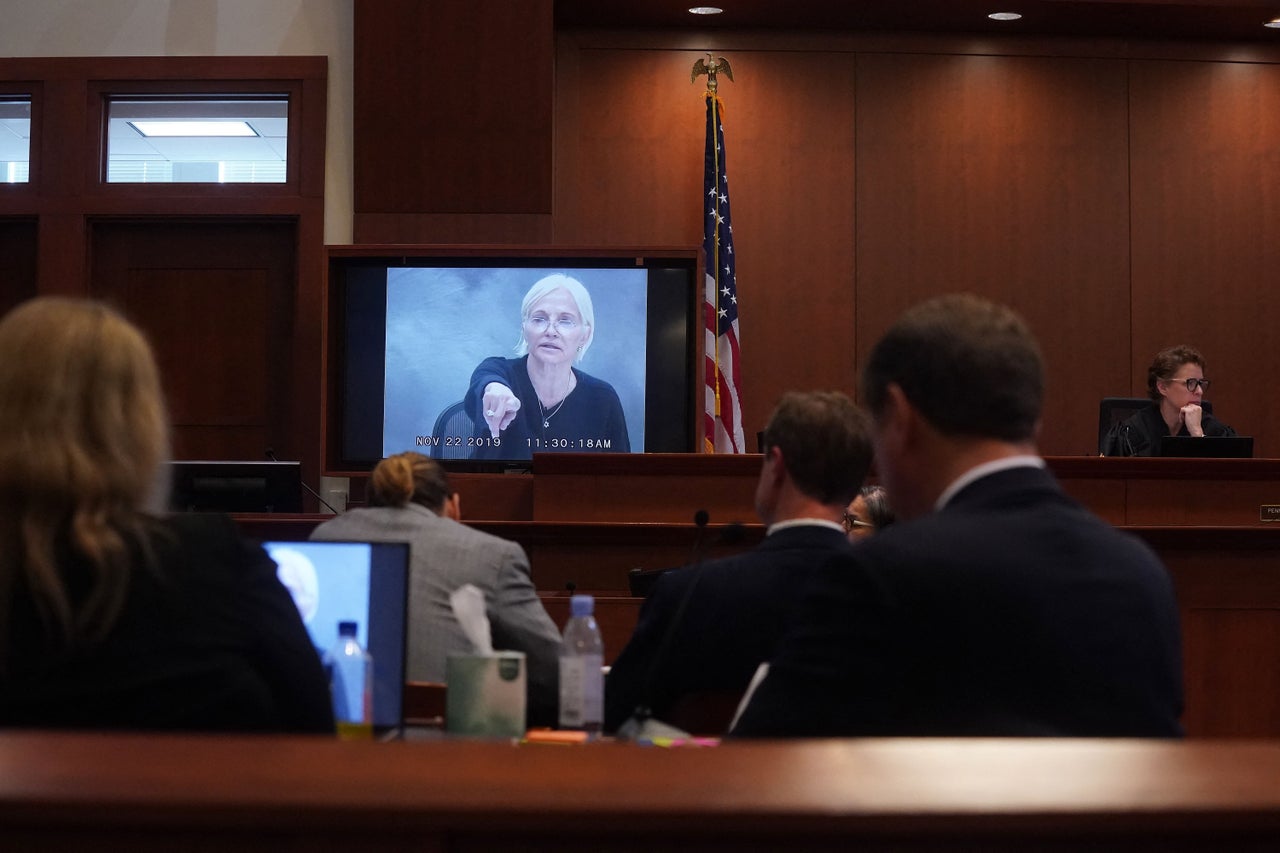 In fact, Barkin considered it her duty. "I've never met Amber Heard in my life, but I know what I know about Johnny Depp. He never touched me, but I saw violence. I saw him strangle an AD [assistant director]. He did throw a wine bottle. But I didn't feel at the time that [testifying] was an act of bravery. I felt it's just what you do."
Barkin doesn't claim to be an activist and acknowledged there are certain things she won't do, such as going to protests, due to her age and fear of violence. So, she focuses on the things she can and feels necessary to do.
"I guess I just feel like I'm a human being, and I am obliged to stand up for my fellow man when they need help," Barkin said. "It sounds corny as shit, but the older I get, the more I just say, 'This cannot stand with my mouth closed.'"
Consider it a piece of power she's taking back for herself and others. "You want to do this?" she continued. "Go ahead. But I am going to be screaming it from the rooftops."
At this point in her life, Barkin eagerly gravitates toward environments like "Poker Face," a show that lets her play and be happy in a supportive space for women like her to work. Sure, not every set she's been on has a bad-faith actor, but too many have. And that makes her experience on the Peacock series especially rewarding.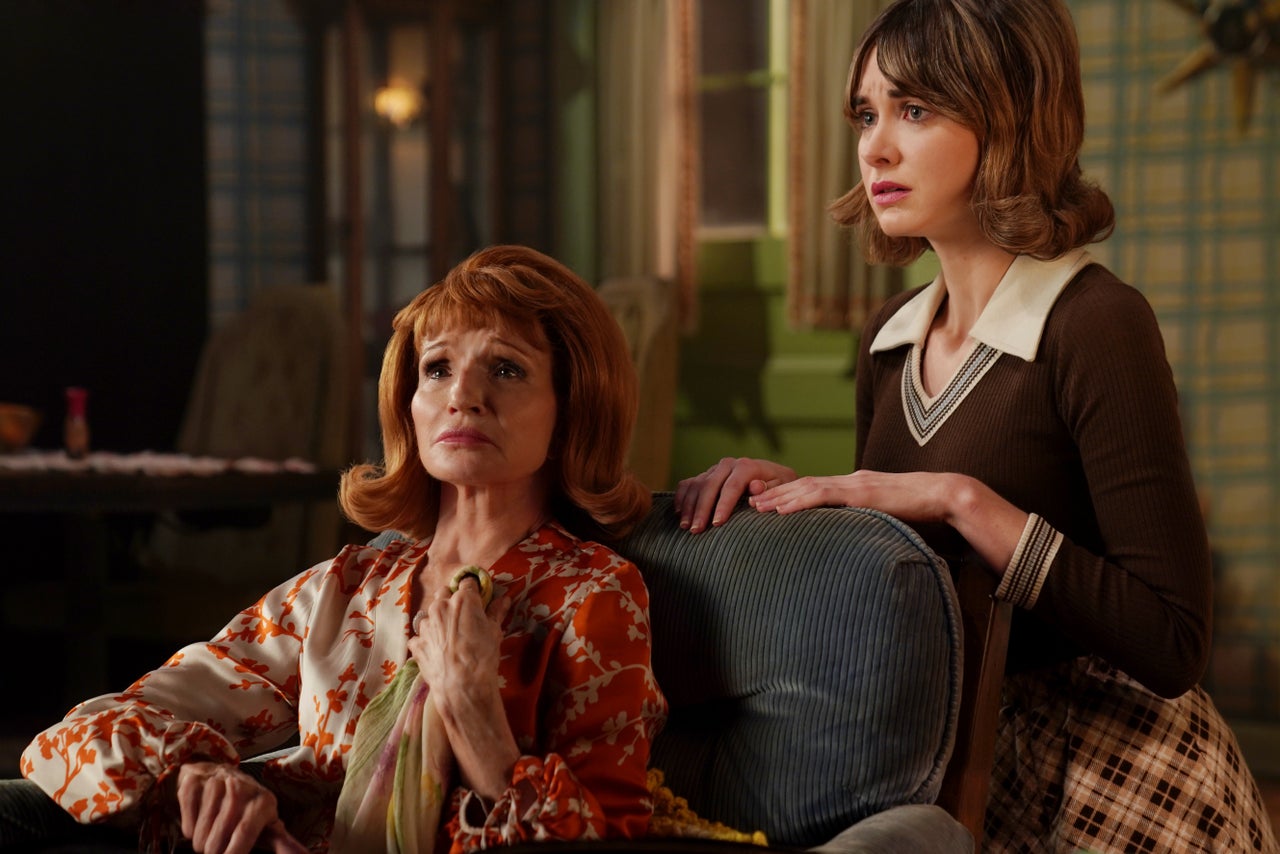 "[It's] not just that I had a good time and it was fun, but I was so relaxed and safe," she said. "I haven't felt that way since doing 'Ocean's [Thirteen]' with my friend George Clooney, because I knew nothing was going to happen to me bad. You just go into the safest environment."
Even if Barkin appears in no other episodes of "Poker Face" (but if you're reading this, Lyonne and Johnson, she'd like to be invited back), the actor is keen to do more television.
"What I really want is just a nice TV show to go to work every day like a person," she said — the type of space where she can maybe meet some friends like Jamil and Meadows, the latter of whom she was just texting before our interview.
"I like the craft," Barkin said. "I also like the people. I like meeting a whole new group of people, making friends. And I just like that part of it. I could live without the domineering white, cis, het — whatever the fuck it is. I could deal without all those men."
Related
Popular in the Community