Taking a nice summer vacation is a privilege and joy. But unfortunately, the state of summer travel last year had some … nightmarish elements, to say the least.
Will the scourge of mass cancellations, shockingly long lines, high prices and the general chaos of 2022 be destined to repeat in 2023, or will things be different? As this week marked the official start of the summer travel season, we asked travel experts to share their predictions.
Travel appetites remain large.
"No matter how you spin the data, one thing is clear: Summer travel is going to be off the charts this year," said Sarah Firshein, head of editorial at Tripadvisor. "There's an appetite and enthusiasm not seen since before the pandemic."
She pointed to a recent Tripadvisor survey that found that 82% of U.S. users plan to travel in some form within the next three months. Meanwhile, an Expedia report indicated that 81% of travelers globally intend to travel the same amount or more in summer 2023 compared to last year, and travel information site The Vacationer found a 5% increase in the number of Americans who plan to travel this summer versus in 2022.
"Summer travel is officially back," said Phil Dengler, co-founder of The Vacationer. "While it has been slowly recovering over the past few years, 2023 is going to closely resemble pre-pandemic years. According to TSA checkpoint travel numbers, many days in 2023 are seeing more passengers than the same day in 2019."
Expect delays, cancellations and long lines.
With more air passengers comes a higher chance of encountering air travel headaches like delays, cancellations and chaotically long lines.
"Unfortunately, I think flight cancellations and delays are going to be an issue again this summer," Dengler said. "Airlines have still not fully replenished their supply of pilots after the pandemic, and travel demand is higher than ever."
Labor strikes have also disrupted travelers' plans this year, which will likely continue into the summer.
"While there is nothing you can do to completely prevent a flight interruption, you can do things like booking the earliest flight of the day and avoiding low-cost carriers that frequently experience delays and cancellations," Dengler noted. "Flights taking off before 8 a.m. are much less likely to experience an interruption like a cancellation or major delay than those taking off later in the day. While no one wants to start their summer vacation tired, it is much better than the alternative."
He also recommended flying on less busy days like Tuesday, Wednesday and Saturday when possible. That way you, can reduce your odds of a cancellation or delay, which could mean losing a day or two of your planned vacation.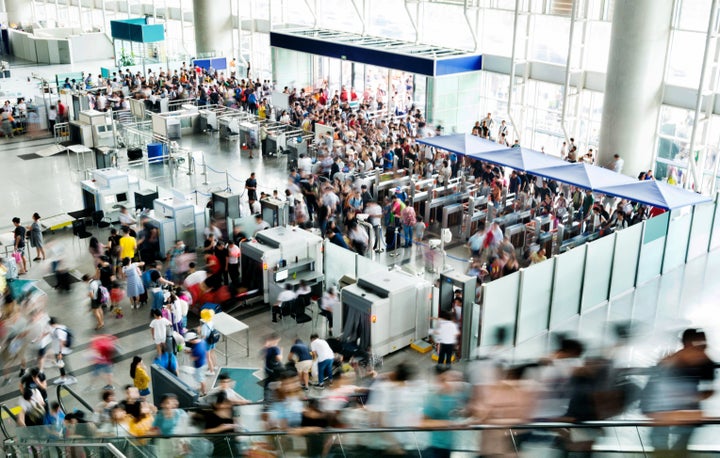 "Tackle delays and cancellations like a pro by downloading your travel apps so you can make changes to your booking, receive flight delay notifications and have all your itinerary details at your fingertips," advised Expedia travel expert Melanie Fish. "If delayed, be sure to notify your car rental agency so you don't miss your pick-up window."
She also recommended arriving at the airport a little earlier than you might normally and urged travelers to pack their patience.
"There will be long lines at check-in and security, so you'll want to re-up on Clear or TSA PreCheck," Fish said. "Arrive at least two hours before your boarding time for domestic flights and three hours for international flights."
Travelers are setting their sights on new destinations in Europe and Asia.
"Many more people are traveling overseas this summer due to no more lingering pandemic restrictions," Dengler said. "With no more testing and vaccine requirements, it is much easier to travel the world. Expect this trend to continue through the holiday season."
After years of closed borders and other limitations, American travelers are looking to explore more destinations in the Asian travel market.
"Although domestic travel will dominate this summer, we're also seeing exciting spikes in interest in destinations like the Maldives, Japan and Hong Kong," Firshein said.
International hotel searches are up by more than 300% on the Hotels.com app compared to last year, Fish noted.
"Expedia says Asia Pacific destinations are among the hottest, with flight searches for Kyoto, Tokyo and Auckland all up triple digits," she added.
U.S. travelers will also branch out a bit more within the European market.
"The destinations that were popular last year will draw big crowds again this year, so we will still see a lot of Greece, France and Southern Italy in Instagram feeds," explained Tara Cappel, founder of Sojrn. "That said, because these places will essentially sell out of available accommodations, tourism will spill over to lesser-known areas this year. Places like Crete, Sardinia and Slovenia will start stepping into the limelight as fantastic alternatives to overcrowded areas."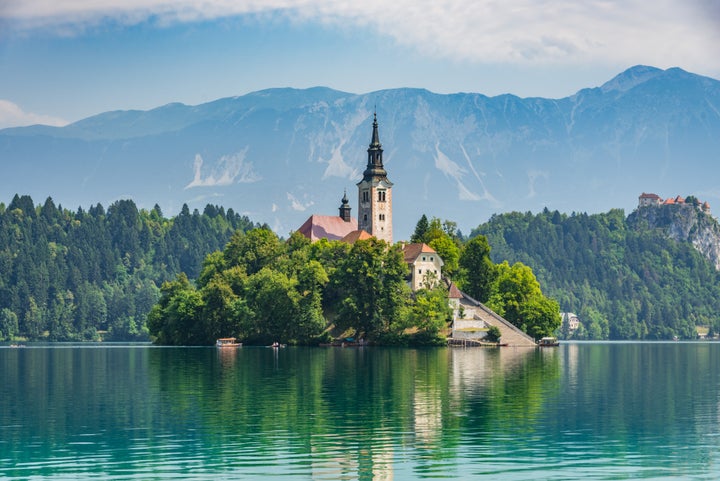 Sustainability and tech are increasingly important.
"I think there will be more of an emphasis on environmentally friendly travel practices like trains over short flights, choosing hotels and providers that are committed to sustainability, and making sure tourism dollars are staying in local communities," Cappel said.
Choosing alternative means of transportation besides flights can greatly reduce your carbon footprint. You can even take your sustainability measures a step further.
"Busy airports mean more travelers will be taking road trips this summer," Fish noted. "The Hotels.com app is showing a 70% year over year growth in hotel reviews from guests mentioning electric vehicle charging during their stays. In the app, the electric car charging station filter shows EV charging is widely available at hotels across top travel destinations like California, Washington, Oregon, Utah, Florida, Virginia, and Arizona."
That's not the only way technological advancements have touched the industry. Companies like Google and Kayak are also experimenting with artificial intelligence in the travel space.
"For travelers who want to get away this summer, but just don't know where, they can use the ChatGPT travel assistant on the Expedia app to start planning their next dream trip," Fish said. "Travelers can simply start a conversation to get up-to-date information on availability and prices, recommendations on where to stay that's right for their budget or personal preferences, and what to see and do. All of the recommendations are automatically saved to Trips in your Expedia account."
Prices will be skyrocketing.
"We're expecting people to spend more on travel this summer than they did last summer — that's a given," Firshein said.
Between massive demand for summer travel and rising inflation, vacation costs are up.
"Unfortunately, I have noticed average hotel prices to be up from last year, and that is especially true for beach destinations," Dengler said. "For example, a typical night in Cape May, [New Jersey], was around $400 last summer. This summer, I am seeing the average night upwards of $500, which is on the unaffordable end for the majority of Americans."
There are still ways to find a good travel deal, however.
"Consider traveling at the very beginning or the very end of summer," Dengler said. "Typically, airfare and hotel prices are cheaper in June and the end of August and early September compared to July and most of August. Kids are back in school in August in many parts of the country, so it is a great opportunity to save money while still enjoying summer temperatures."
He recommended being flexible with your travel dates and booking flights based on the cheapest days to fly — Tuesday, Wednesday and Saturday. Don't forget to include all airports within driving distance of your home in your search to maximize options.
"If you're willing to pivot a bit — say, plotting a regional road trip over a far-flung international trip or choosing to go to cities like Paris or London in late August, when they're typically the least expensive — you're probably going to be in for an overall more pleasant experience," Firshein said.
"Consider traveling at the very beginning or the very end of summer. Typically, airfare and hotel prices are cheaper in June and the end of August and early September."
Another way to potentially cut down on costs is to choose refundable bookings; for example, a fully refundable rental car reservation.
"Doing that allows you to lock in a price ceiling," Dengler said. "Monitor prices from your car rental company, as well as other companies, as your pickup date approaches. If you find a cheaper comparable rental, cancel your existing reservation and book the new one. I have saved thousands of dollars doing this, and it is even more important to do it during the summer when prices are usually more expensive."
Advance planning pays off.
"Any summer trip should have some degree of spontaneity, but it's also important to plan some things in advance this year," Firshein said. "Popular summer destinations will be crowded, and you'd hate to miss out on something you really want to do or see."
You don't have to make bookings for every minute of the day, but try to lock in any specific experiences that are a priority early on. You don't want to put things off until the last minute and find all the options for a particular activity are sold out. If you find yourself in this situation, broaden your search to include guided tour options, as these companies sometimes have access to more reservation slots.
And at the very least, plan the basic logistics in advance.
"The travel boom post-pandemic is still going strong, so many destinations still have high volumes of visitors, so it is important to have the anchors of your vacation solidified," said Gray Rentz, the general manager of Polaris Experience. "Knowing transportation details to and from your destination, where you're planning to stay, and booking priority activities in advance are imperative for a seamless travel experience."
Booking accommodations as soon as possible is particularly crucial if you're looking to rent a vacation home.
"Book your vacation rental in advance," Fish urged. "Private vacation homes book up earlier than hotels and are in high demand this summer. Make your reservation early for the best selection."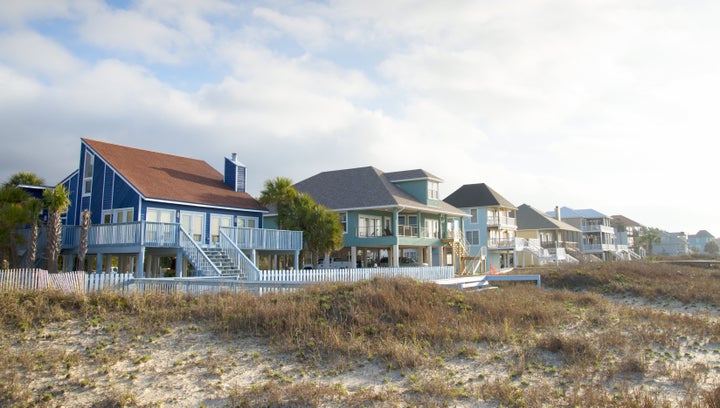 Patience and perspective remain crucial.
"We all have fanciful daydreams about lounging poolside, scarf tied on just so, spritz in hand," Firshein said. "But it's important to be realistic about the state of travel right now. Flights are fewer in number and higher in price. Hotel rates are astronomical. The hospitality industry overall has been plagued by staffing shortages that began during COVID. Above all, be kind to the gate agents, the flight attendants, the hotel housekeeping staff."
Indeed, refrain from taking out your frustrations on travel workers and try to mentally prepare for the possibility of some hiccups this summer.
"The best advice I can give is to make plans and reservations in advance but then go with the flow when you're there," Cappel said. "The beauty of travel is in the unexpected, and regardless of whether a turn of events is positive or negative, the attitude with which you approach the situation will make all the difference. Also, staffing in the hospitality industry is still recovering post-pandemic and workers are going to be very tired toward the end of the summer. Practice patience and tip well!"
Support HuffPost
A No-B.S. Guide To Life
Popular in the Community