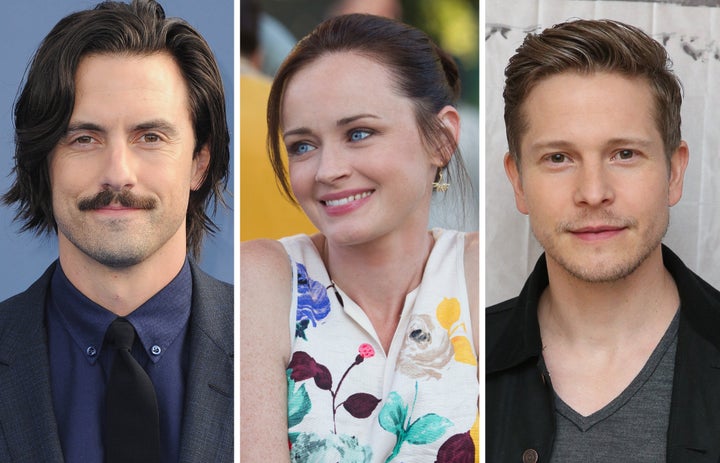 Valerie Campbell — who worked as a key costumer on the "Gilmore Girls" series and as a costume supervisor on its 2016 Netflix revival "Gilmore Girls: A Year in the Life" — is clearly fed up with speculation surrounding the father of Rory Gilmore's (Alexis Bledel) baby. So much so that she published a TikTok over the weekend that sets the record straight about the mystery that she and others at the series felt was "very, very, very, very, very obvious."
"A Year in the Life" was broken down into four parts, each represented by a season in the year. The revival starts in winter, so Campbell explained to her followers how Rory's costume in each season acts as a hint, saying fans just had to "do the math."
"In the winter, she's sleeping with Paul — maybe, maybe not — I don't know … she definitely forgot to break up with that guy. But she's definitely not sleeping with him," Campbell starts, referring to a boyfriend, played by Jack Carpenter, that Rory is so uninterested in she often forgets that she's dating him.
Campbell then notes that in the spring section, Rory has a one-night stand with a man dressed as a Wookiee. This means if he were the father, Rory would have been visibly showing by fall when she reveals to her mother Lorelai (Lauren Graham) that she's pregnant.
"We never gave her a pregnancy belly," Campbell notes in her TikTok. "That's very, very important. We never gave her one, we were never instructed to give her one. It is definitely not the Wookie."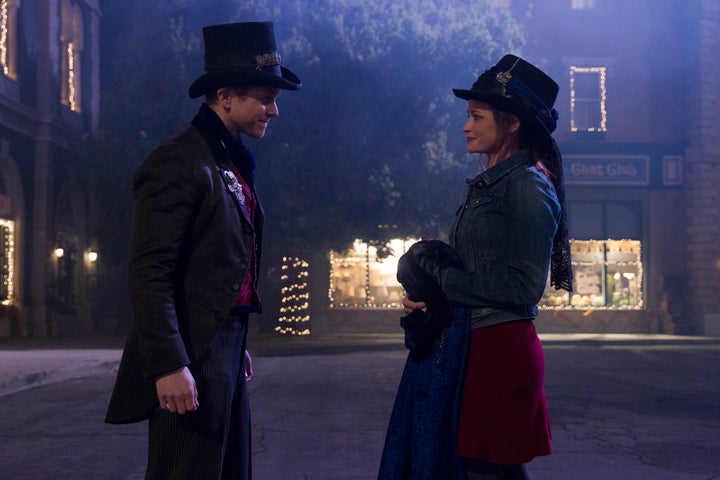 In the fall, Rory sleeps with her ex-boyfriend Logan (Matt Czuchry), who is engaged to another woman. She also has a brief but memorable scene with another ex-boyfriend (and fan-favorite), Jess (Milo Ventimiglia). But the two seem to merely catch up. They don't appear to engage in any kind of sexual relationship, but Jess does exhibit lingering feelings for Rory.
"The only obvious choice is — you guessed it — Logan," Campbell said.
Campbell then notes that even the show's creator Amy Sherman-Palladino wondered why people were questioning Rory's baby's paternity due to all these factors.
"It's because it was supposed to be very, very, very, very, very obvious," Campbell says.
"Yeah?" Lorelai responds.
"I'm pregnant," Rory shares.
Sherman-Palladino had originally intended to use these lines in the show's season finale in 2007. But Sherman-Palladino left the show after Season 6 and was absent for the show's conclusion in Season 7. So she was never able to end it the way she wanted. So, she took the Netflix revival as an opportunity to correct it.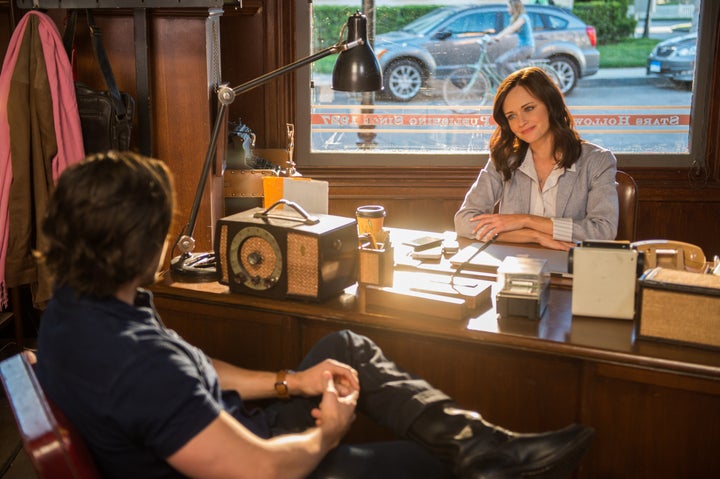 These final lines in "A Year in the Life" are meant to bring the story of Rory and Lorelai full circle and exhibit how a daughter's life will echo her mother's.
When we first met Lorelai at the beginning of the series, she was 32, the same age as Rory at the end of the revival. We learn from Episode 1 of the series that Lorelai got pregnant as a teenager by her high school boyfriend, Christopher (David Sutcliffe), but didn't want to get married at such a young age. So, she ran away to raise her baby in a small town as a single mother. Although Lorelai eventually tries to give her relationship with Christopher another shot — and even briefly marries him — her true love ends up being her friend and owner of her local diner, Luke (Scott Patterson).
The popular belief at the conclusion of "A Year in the Life" is that for Rory, Logan is her Christopher, Jess is her Luke — and Jess will eventually be her life partner.
But, considering Rory's character development in "A Year in the Life," here's hoping Jess doesn't actually fulfill that prophecy.
Support HuffPost
The Stakes Have Never Been Higher
Popular in the Community