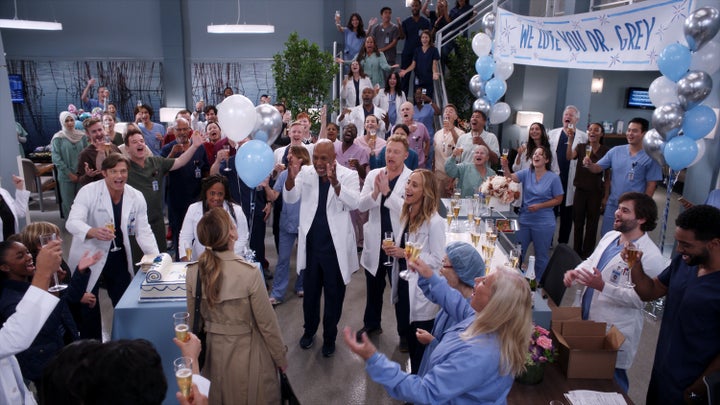 It wasn't exactly a surprise: Pompeo has hinted at the possibility of leaving for several seasons now. And, well, it has been 19 seasons, and our girl Meredith has experienced more traumatic events than possibly any major TV character ever (as documented in this recent list from Vulture). Bombs, drownings, mass shootings, car crashes, plane crashes, miscarriages, giving birth during a power outage, nearly dying from COVID-19, and grieving the deaths of many of her loved ones — you name it, she has probably been through it.
As Meredith herself said in a Season 9 episode (a deep cut!): "Everyone is leaving, and everyone is dying." An accurate summary of the entire series.
Her departure marks yet another transitional moment for a show that has had many eras and shake-ups. It also marks an appropriate occasion for HuffPost's resident "Grey's" superfans, Marina Fang and Erin E. Evans, to have a conversation that we have often had among ourselves: It's time to end the show once and for all. Just do it. Please.
Marina: Erin, to give the readers some context, I feel that we are two good people to have this conversation, having come to the show in different ways. You are pretty much an OG "Grey's" fan, and I salute you for that. I am someone who remembers the era when "Grey's" was the biggest show on TV, but never really had the time to sit down and watch all of it ... until the early days of the pandemic, when I finally binged it on Netflix (OK, I skipped some lesser seasons and episodes), and have now watched it regularly for the last few years.
Why should the show end now?
Erin: Yes, I'm definitely an OG superfan. Chandra Wilson (the iconic Bailey) put it perfectly in your interview with her: I was one of those girls in her dorm room watching Grey's Anatomy in 2006. Literally standing in front of my, like, very small TV hanging on to every word of those delicious scripts in the Grey's heyday.
Unfortunately, those days are long gone. (Though, I'd argue this last season or so has given me some throwback vibes.) With Meredith and so many of my other Grey's faves gone, I'm ready for it to be over. The magic is gone, and Thursday's episode reminded me why I rarely watch the show live: I want to be able to fast-forward through parts I don't care about, ahem, Teddy and Owen storylines. And quite frankly, there is NEVER enough Bailey. Maybe this will change with Pompeo gone — but I doubt it.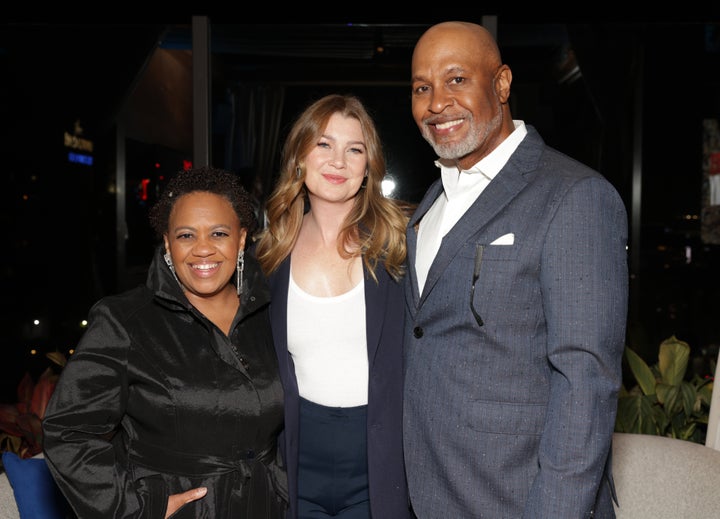 Previous Turning Points
Marina: Exactly. And if this show were a person, it would be old enough to be heading off to college right now! It has gone through so many iterations and transitional periods. Some of them led to a resurgence in quality — for me, Season 7, following that harrowing mass shooting in the Season 6 finale, was like a second golden age for the show. I also thought devoting much of Season 10 to giving Sandra Oh the great sendoff she so deserved made that season stand out.
But like you said, the show has never quite recaptured those soaring highs that made the first few seasons a cultural phenomenon. And with all of those different turning points and cast member exits, there have been many occasions where it could have already ended and tied things up in fitting ways.
Most recently, I maintain that Season 17, the COVID season, could have made for a poetic ending. As I wrote at the time, it was really admirable and poignant to dedicate much of the season to a major TV character nearly dying from COVID-19 and then dealing with long COVID symptoms, when so many people were grappling with the same experiences in real life. But of course, ABC renewed the show, and then the plotlines abruptly fast-forwarded to a world where the pandemic was entirely in the past.
What are some other previous points where you think the show could have ended?
Erin: Well, there was a point where I had given up on "Grey's." It was right after Lexie died in the plane crash in the Season 8 finale. Something about Season 9 didn't sit right with me, and I've said for many years that I'd go back and watch, but I never have. I ended up returning to the series when it was announced that Sandra Oh was leaving after Season 10 because I needed to see my girl depart. In some respects, I think it could have ended there.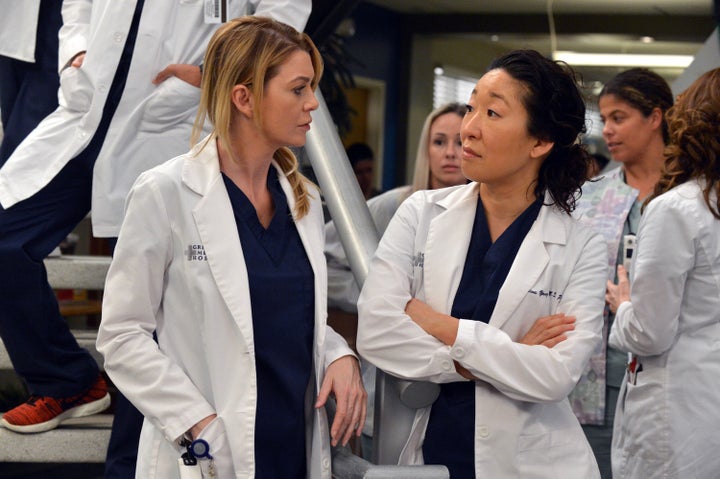 The Show's New Era
Marina: We could go on and on about this, but it does not seem likely that ABC will listen to us. "Grey's" has long been a reliable hit for the network in terms of viewership and advertising. Showrunner Krista Vernoff, whom creator Shonda Rhimes hand-picked as her successor when she left ABC for Netflix, is leaving after this season. But it seems likely ABC will renew the show and promote someone from within as the new showrunner.
What might the show look like without Meredith? Will you keep watching?
Erin: I'm definitely going to finish out this season. To be fair, I do like this new class of interns. They seem fun and having them move into Meredith's old house in that winter premiere episode was a nice touch. I also do like spotting veteran actors on the show, too; they often have really nice cameos as patients. I was that Leonardo DiCaprio meme on Thursday's episode when I realized that patient was Patricia Richardson from "Home Improvement." The other part that's missing for me now is that — I'm not really lusting after anyone. That was a huge part of the intrigue in those earlier seasons. I love me some Scott Speedman, but is he gonna stay on now that Meredith's gone? Maybe Kofi Siriboe could join now that "Queen Sugar" is over. I wish one of my boos would join the cast, like Yahya Abdul-Mateen II or Jonathan Majors, but I know they're too busy so that's just ridiculous wishful thinking.
Marina: Yes, they're too big for "Grey's" now. But five years ago or so, it would have made perfect sense! I agree with you on the new interns, and I like that the writers have filled in their backstories to keep us invested in them. Several of those actors have popped up in other shows and movies over the last few years, so it's nice to see their stars on the rise. I also like that the writers have been finding ways to create parallels between the new interns and the original characters, while also acknowledging that times have changed since 2005. But still, I wonder how many more new storylines the show can develop and sustain. It has been so many seasons! It's hard to not repeat things, and yes, while the show's formula works, it is a formula after all.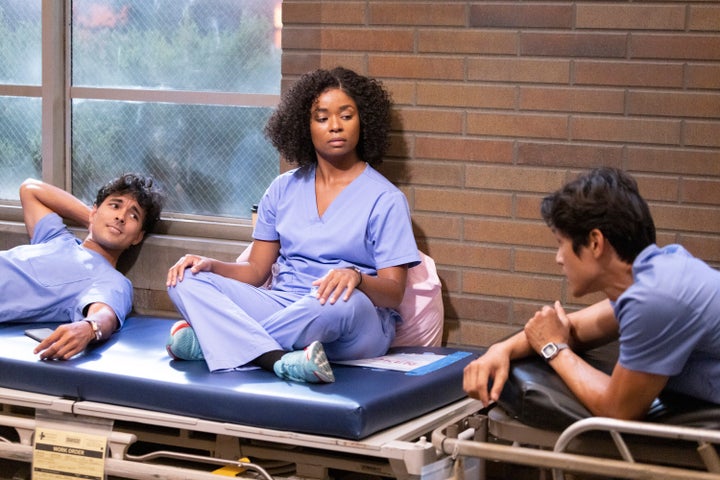 How Will 'Grey's' End, If And When It Eventually Does?
At some point, this show will end, right? I hope? But before it does, are there lingering mysteries that you think the show needs to answer? For me, the one that immediately comes to mind: I need someone to explain on the record what happened to Alex Karev (Justin Chambers) and why that exit was so abrupt. For a show with several abrupt cast member exits, this one felt the most rushed, so something must have been happening behind the scenes.
Erin: I desperately need the oral history of that story. I love me some Justin Chambers, and Alex Karev's growth from beginning to end was an incredible arc to follow. I was one of the few who actually liked his final episode, even though everyone seems to hate it.
I know she's said time and again that she wouldn't come back. But in MY dream world, Cristina Yang (Sandra Oh) would just show up to wherever Meredith was working as the chief and say something really reminiscent of the early days. I don't know how that would even make sense, but that's what I want. The realistic thing that I think they could pull off is do something like a three-episode finale that flashes forward over time and we see Zola going into neuro — or cardio — and just being a badass surgeon with a hot partner, and somehow tying a bow back to the beginning.
Marina: Cristina is Meredith's person! But yes, Sandra Oh has made it very clear she has moved on, and she deserves that! Her impressive body of work obviously speaks for itself.
I too have thought about how Zola will probably become a surgeon, since, well, every member of her family is or was a surgeon. So that seems about right (I really hope they do not develop some kind of spinoff about her as an adult, but given this era of spinoffs, reboots, etc., it would not surprise me).
Whenever the show does end, I hope ABC announces it well ahead of time so that everyone gets adequate time to prepare. The writers can plan something big, and we'll have time to process it all.
Erin: And it's gotta be better than that sendoff for Meredith. I. WANT. TO. WEEP.
Support HuffPost
The Stakes Have Never Been Higher
Popular in the Community