Halle Berry may be the only person to make falling in front of a crowd look graceful.
Berry can be seen at the podium laughing at herself before joking with the crowd: "OK, if I see this on the internet... Van [Hunt] is coming for you."
The actor was, of course, referencing her boyfriend, musician Van Hunt, who also attended the event. But she clearly took matters of the video's journey to the internet into her own hands.
″[Sometimes] you bust your ass!" she captioned the post. Berry explained that she was invited to speak at an event for the nonprofit organization Looking Beyond, which aims to enrich "the lives of children and young adults with special needs," according to its website.
"I face planted," she added about her public tumble.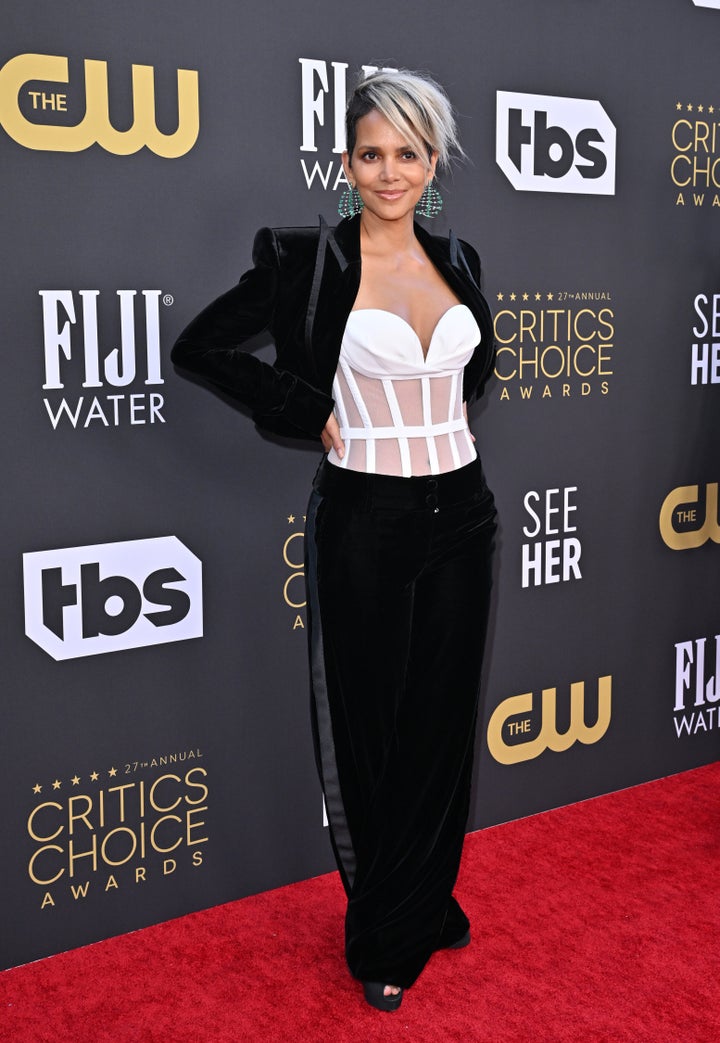 Berry also appeared to reference her tumble in an Instagram Story published on Friday.
The "Bruised" actor posted a video of herself modeling the all-black attire she wore at the charity event.
"The show must go on," she wrote in a text overlay posted in the video.
"All mine," she captioned the post, "not sharing."
Popular in the Community