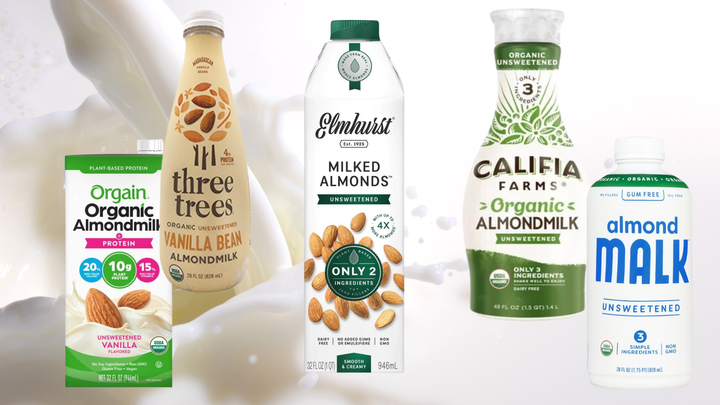 Love a splash of almond milk in your coffee each morning? Or maybe it's what you pour over your favorite cereal each day. With a sweet and mild flavor, almond milk can be a delicious dairy alternative. "It has a relatively neutral flavor profile, making it a nice choice for your morning bowl of cereal or oatmeal or smoothie," said registered dietician nutritionist Sara Haas.
Although there are myriad brands and varieties on the market, not all almond milks are the same. Almond milk is made with two things — almonds and water — but many store-bought options have a long list of other ingredients that you might not be aware of.
We asked the experts to explain which ingredients to avoid and to share some of their favorite brands that keep things simple.
What To Look For On The Label
Additives
Almond milk is simple if you make it at home: just almonds and water. Sometimes salt may be mixed in, too. But when you buy it in a carton, many brands add emulsifiers, preservatives and sugars to enhance the flavor, texture and extend the shelf life. These food additives may not bother everyone, but according to registered dietician nutritionist Danielle Gaffen, some people may experience side effects such as gastrointestinal distress.
"Emulsifiers, such as guar gum and gellan gum, are added to many processed foods to improve texture and extend shelf life, but can disturb the balance of gut bacteria in the microbiome," Gaffen said. "This disturbance may trigger chronic diseases like inflammatory bowel disease (IBD) through chronic inflammation and abnormal immune response."
Carrageenan is another much-talked-about ingredient that is common in plant-based milk. "Carrageenan, another controversial additive used in some almond milk brands, has been linked to digestive diseases [and] inflammation," Gaffen said. "When choosing almond milk, it is advisable to seek out more minimally processed alternatives without these emulsifier food additive ingredients."
Haas said she has experienced GI distress from fillers and gums. "If you notice that too, consider avoiding non-dairy milks that contain things such as carrageenan, guar gum and gellan gum," she said.
Sodium
When you think about almond milk, you may not associate it with sodium. But you should check the label for sodium content, especially if you have heart ailments or need to reduce your sodium intake.
"If you struggle with hypertension or are following a low-sodium diet, it's important to be mindful of the amount of sodium present in the brand you choose. This can range from 120 mg to 220 mg per one-cup serving," said registered dietician nutritionist Grace Clark-Hibbs.
Added Sugars
You'll also want to check for added sugar or sweeteners, especially for milks that don't specifically say "unsweetened" ― some almond milks use cane sugar or sugar made from maple or dates ― because drinking beverages with added sugar can increase calories or blood sugar. "Individuals with diabetes or those trying to manage their weight should be aware of almond milk varieties containing added sugars, as these can contribute to increased caloric intake and negatively impact blood sugar levels," Gaffen said. "Opt for unsweetened almond milk or one with low sugar content if you are trying to reduce sugar intake."
And if you need another reason to check for sweeteners and sugars, it's important to minimize your intake per day. "According to the CDC, Americans should limit their added sugar intake to less than 10% of their total daily calories, so I recommend avoiding added sugar in your almond milk," Clark-Hibbs said. "You can do this by choosing the unsweetened versions or by checking for 0g added sugar under total sugars on the nutrition facts label."
Fortified Ingredients
There are some ingredients you may want added to your almond milk. If you're replacing dairy milk in your diet and you used to get certain nutrients from it, such as protein and calcium, you'll need to find those nutrients elsewhere. "Cow's milk has significantly more protein and calcium than almond milk," Clark-Hibbs explained.
If bone health is important to you, Haas suggested paying attention to the calcium and vitamin D content on your nutrition facts label. "Almond milks can be a delicious option, but they don't pack the same nutritional punch, especially when it comes to calories and protein, as dairy milk or some other non-dairy varieties," Haas said.
But many fortified milks contain emulsifiers, so that's a tradeoff you'll have to weigh for yourself, Gaffen said. "I have not yet come across a fortified almond milk brand that does not contain emulsifiers," she said.
The Experts' Picks
Now that you know what to look for, it's important that you like the taste of the almond milk you choose. "I recommend finding an almond milk you enjoy, that's easy to find and fits in your budget," said registered dietician Lisa Moskovitz.
Below are the experts' top choices. While some of them are completely free of additives, other recommendations do contain some (but still pack a nutritional punch).
HuffPost receives a share from retailers on this page. Every item is independently selected by the HuffPost Shopping team. Prices and availability are subject to change.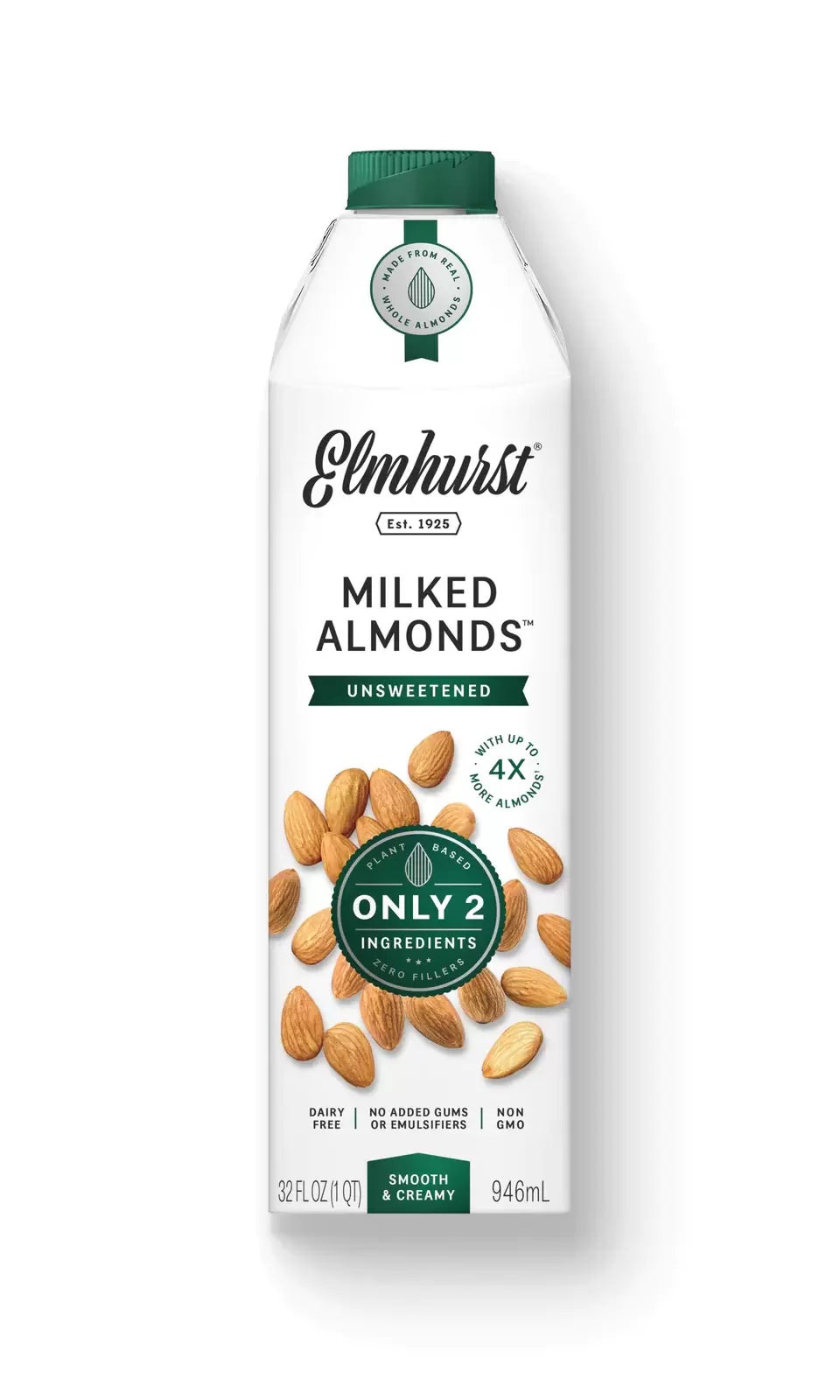 Elmhurst Unsweetened Milked Almonds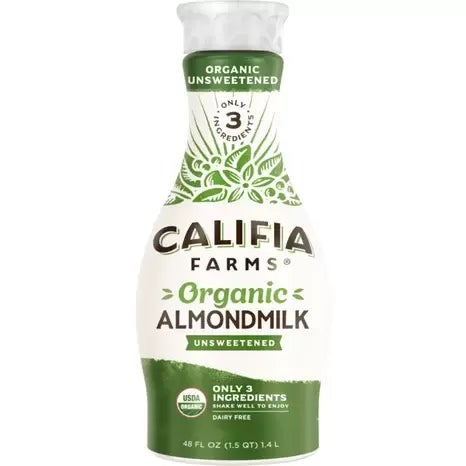 Califia Farms Organic Unsweetened Almond milk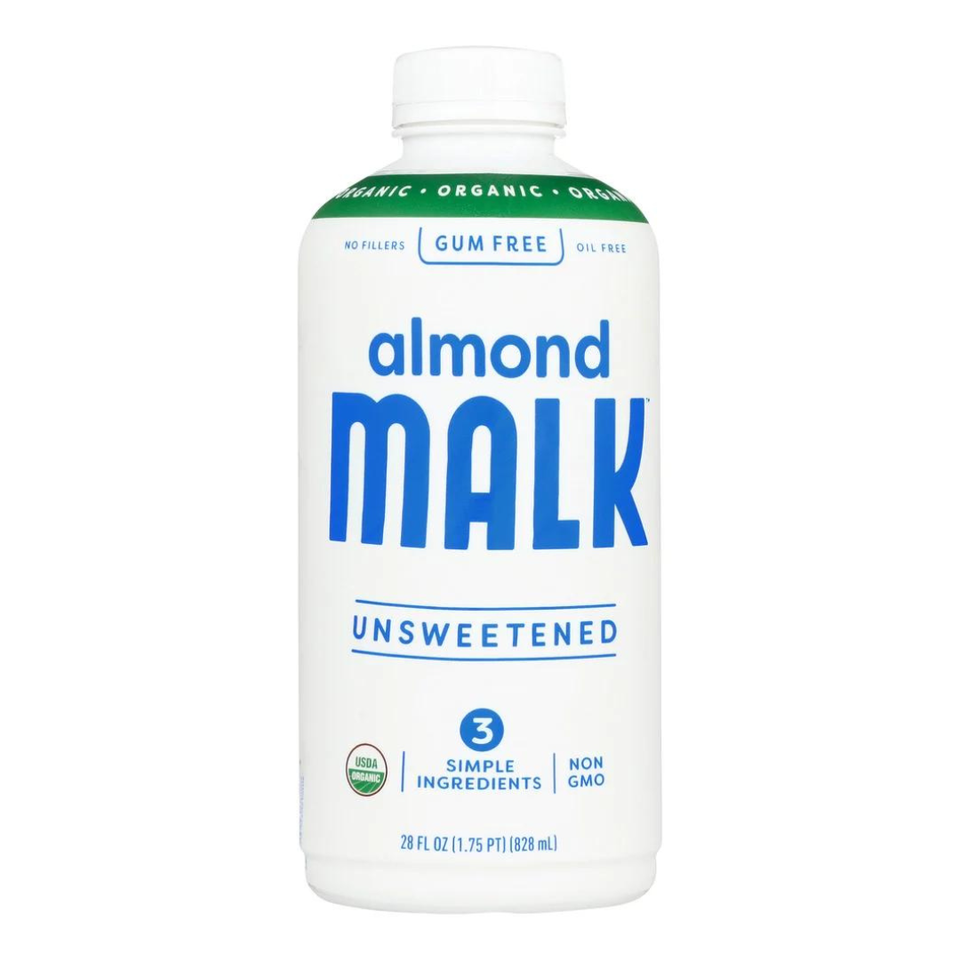 Malk Organic Unsweetened Almond Milk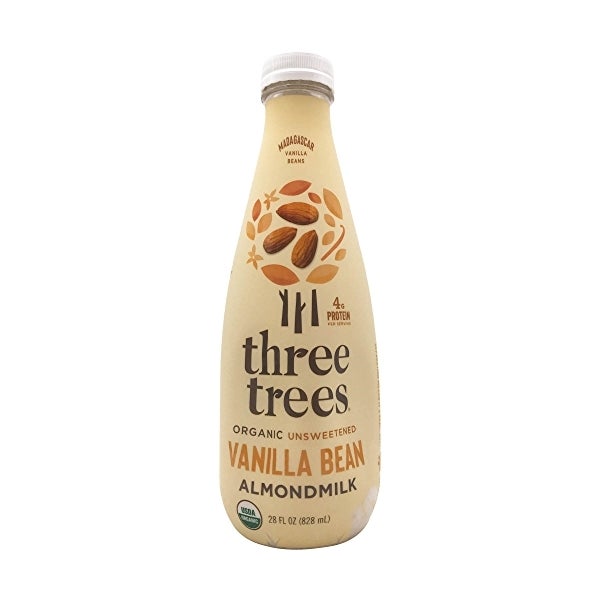 Three Trees Vanilla Bean Almond Milk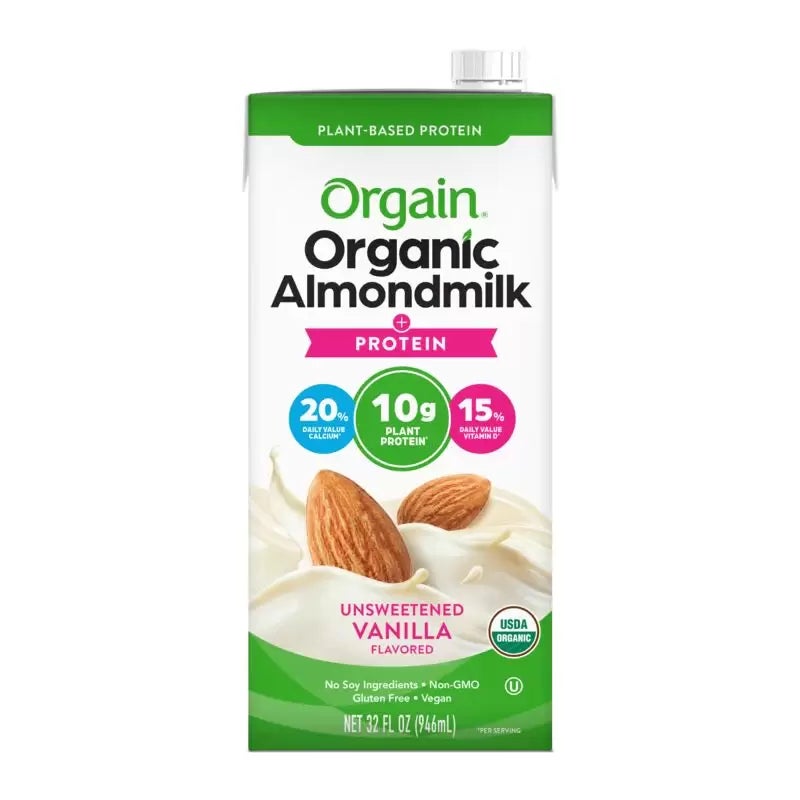 Orgain Organic Unsweetened Vanilla Almond Milk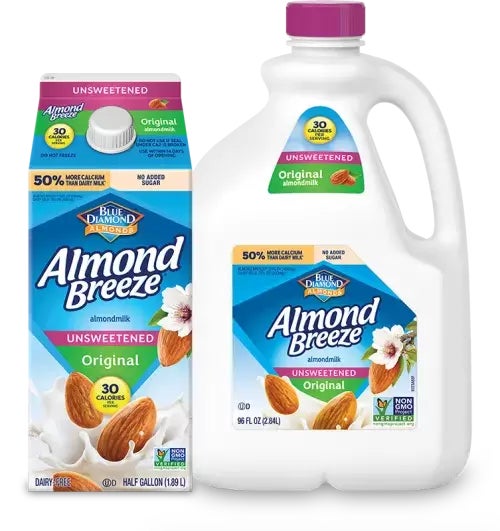 Blue Diamond Almond Breeze Unsweetened Original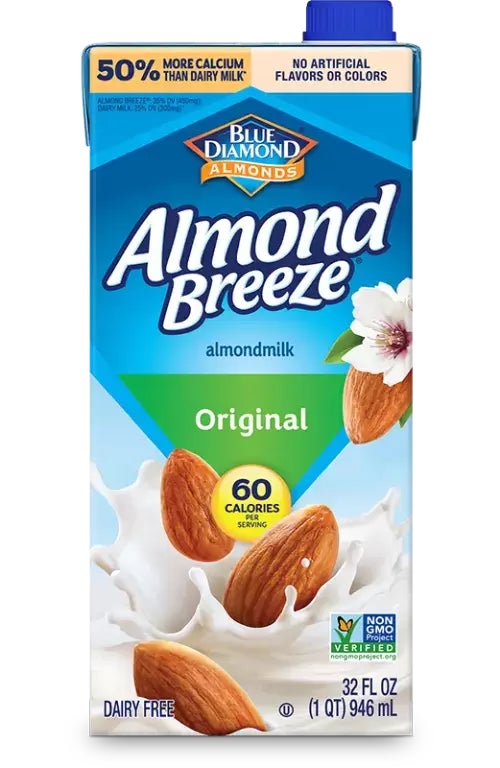 Blue Diamond Almond Breeze Shelf Stable Original Almond Milk
Before You Go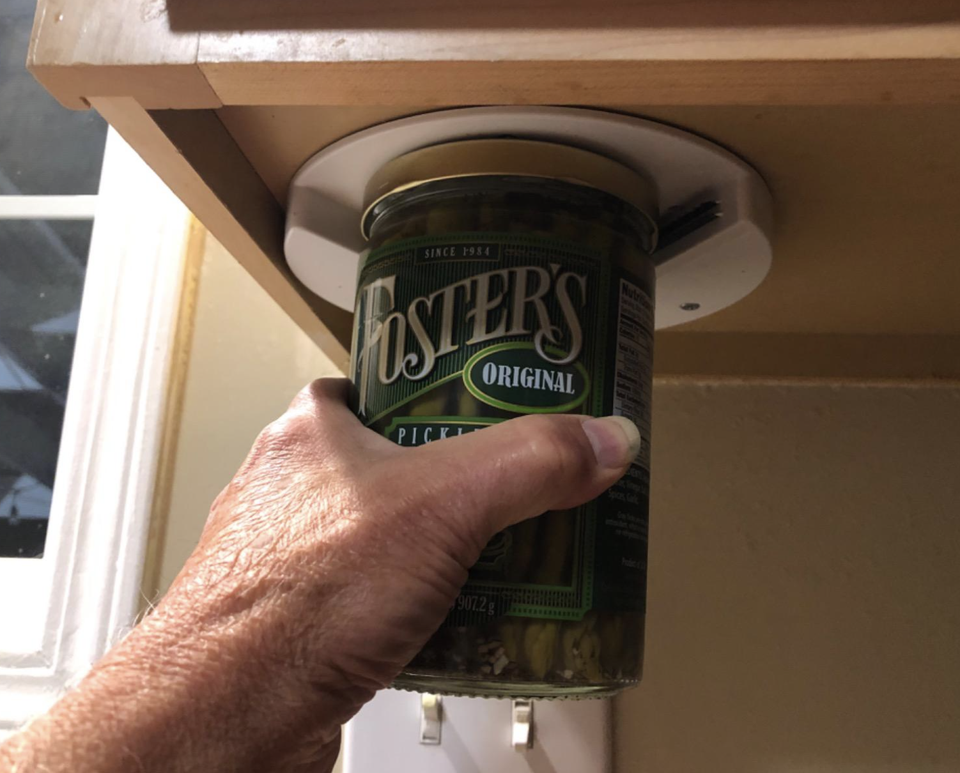 26 Kitchen Products That'll Make You Think, "Why Didn't I Own That Already"