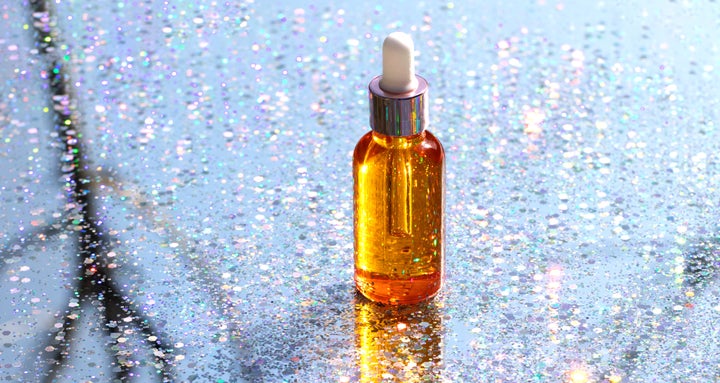 Dermatologists and skin care enthusiasts alike adore retinol ― and for a good reason. As a well-studied anti-aging ingredient, retinol boasts claims of boosting collagen production, reducing fine lines and wrinkles, fading spots from hyperpigmentation and increasing cell turnover to reveal brighter, healthier skin.
"Retinoids are some of the most studied and proven ingredients for slowing down and correcting skin aging," said Dr. Angela Casey, an Ohio-based board-certified dermatologist and founder of Bright Girl. "Retinols inhibit matrix metalloproteinases, the compounds that break down collagen in our skin."
But for all its scientifically backed benefits, retinoids and retinol (which generally refers to over-the-counter formulations) are also infamous for causing irritation. The increased cell turnover responsible for fading spots, reducing fine lines and wrinkles and boosting collagen can also lead to irritated, dry, flaky skin.
And what else is infamous for creating dry, flaky skin? The cold, dry air of the winter months.
"Given that our environment is drier and our skin is losing more moisture to the surrounding atmosphere in the winter months, our skin care regimens should be adjusted accordingly," Casey advised.
But fear not! There's no need to hang up your retinol until spring has sprung. We spoke to Casey and board-certified dermatologist Dr. Elaine F. Kung to get their advice on how to put your retinol to good use during the harshest winter months.
1. Start off with a strong skin care routine.
"Using the right supportive products when using retinols is very important and helps provide your skin the nourishment and protection that it needs," Casey said. "Keeping the skin barrier strong and minimizing additional inflammation in your skin allows better tolerance of retinols in the winter."
She explained that you can create a simple yet effective wintertime routine with every dermatologist's favorite skin care foundation: a good cleanser, a good moisturizer and, of course, sunscreen.
Cleanser
To avoid irritation and inflammation, Casey recommends a gentle cleanser with a pH of about 5.5 to 7. If bar soap is your cleanser of choice, save it until shorts weather rolls through.
"Soaps are very alkaline and can irritate the skin barrier, which has a slightly acidic pH of around 5.5. Alkaline cleansers can be harsh on the skin, and a compromised skin barrier leaves the skin more prone to irritation and sensitivity," Casey explained.

If your cleanser's brand does not note the pH balance of its products on its packaging or website (or if you're in the mood for a fun science experiment), you can test the pH balance of any skin care product with litmus paper.
"By simply dipping the litmus paper into a cleanser, lotion or cream, you can compare the paper with the pH guide on the litmus paper package and determine the pH of the product," Casey said.
Moisturizer
Sometimes the moisturizer that was your perfect match for those hot, humid days of summer might not cut it for the winter months.
"You can layer a creamier moisturizer with retinols instead of using a lotion or gel-based moisturizer if you find the weather too dry to use your retinol," Kung said.
If you're on the hunt for a new "winterized" moisturizer, Casey advises that "the ideal moisturizer contains a combination of humectants, emollients and occlusives."
Casey explained that humectants such as hyaluronic acid and glycerin draw water into the skin; emollients like ceramides and fatty acids help to repair your skin's barrier; and occlusives like silicones and shea butter help to "lock in" moisture by preventing transepidermal water loss.
Sunscreen
No dermatologist-approved routine is complete without sunscreen, especially when it comes to retinol.
"Retinoids make your skin more sensitive to the sun, even in winter months," Casey said. "Retinols encourage the sloughing of dead skin cells off the surface of your skin. ... When this occurs, your skin loses that small amount of natural protection (around an SPF of 2)."
"Maintaining consistency with an SPF 30 or higher sunscreen will help keep your skin protected and prevent the inflammation and irritation that occurs with UV exposure," Casey said. "I prefer mineral-based sunscreens with zinc oxide or titanium dioxide active ingredients as I find these to be less irritating to the skin."
2. Go low and slow.
After hearing about the incredible benefits of retinol, it may be tempting to go all in and apply it every night. However, your dermatologist most likely wouldn't share your enthusiasm — particularly if you're using retinol for the first time and especially during the dry winter months.
"When determining how often to use retinols, it's very important to listen to your skin and assess the response to the retinol," Casey said. "Some skin can only tolerate retinols twice a week, while others can handle them every day."
Remember, when it comes to retinol, less is more: always apply less than a pea-sized amount of retinol to your whole face.
"I tell my patients that it is OK not to use retinol every single day. If using retinol every day is too drying or irritating, then use it less frequently," Kung said. "Using retinol once or twice a week is better than giving yourself a rash."
3. Be careful with ingredients that don't vibe with retinol.
When starting a retinol routine, it's a good idea to check your regular skin care products to make sure everything plays nice.
Kung always advises her patients to watch out for the following ingredients that also encourage cell turnover: AHA, BHA, glycolic acid, salicylic acid, mandelic acid, lactic acid or benzoyl peroxide. If you have a cleanser, toner or any other leave-on product with these ingredients, it's best to save those items for your non-retinoid days.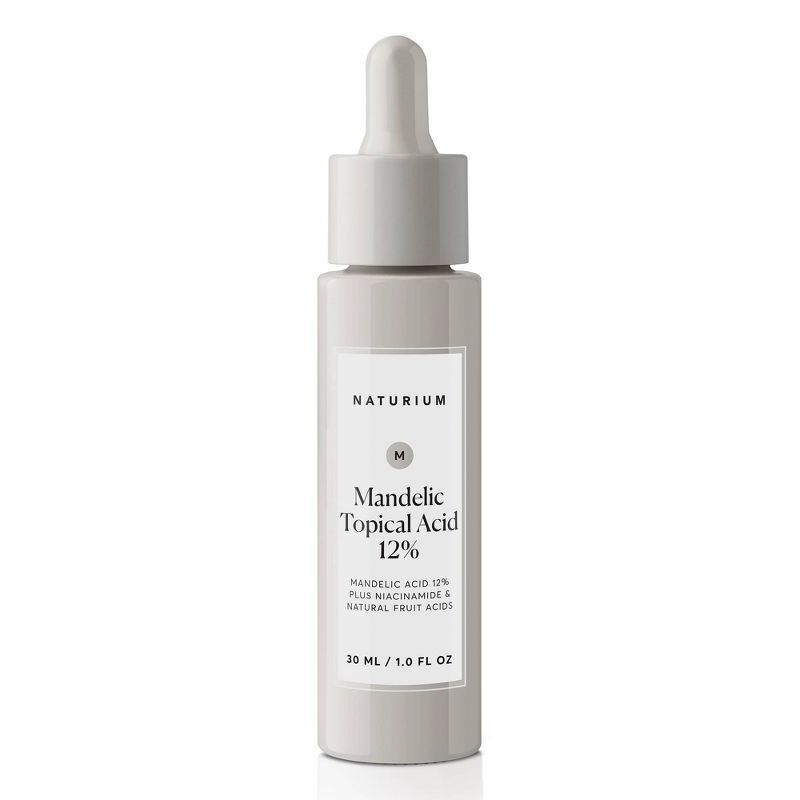 Dermatologist-Recommended Skin Care With Mandelic Acid
"This is especially important during the winter because products that encourage skin turnover and exfoliation will make retinols penetrate the skin more," Kung said.
And the deeper retinol penetrates the skin, the more irritation and inflammation it can cause.
4. Make a 'retinol sandwich.'
When the cold, harsh air of the winter months rolls around and your skin is feeling sensitive, try revisiting a technique from when you first started using retinol.
"Many dermatologists teach their patients about the 'retinol sandwich' technique in order to make retinol or retinoids more tolerable to use," Kung said. "You can first apply a layer of moisturizer followed by the retinol layer. And then you can apply another moisturizer layer over your retinol layer."
By applying a moisturizer before you use your retinol, you can limit how deeply the retinol penetrates your skin, causing less irritation.
"The moisturizer acts as a 'buffer' to hydrate and protect the skin and allows placement of the retinol so that the benefit of the retinol can still be recognized by your skin," Casey said.
5. Remember: short contact still packs a punch.
If retinol still irritates your skin, don't throw in the towel. You may still be able to experience retinoid benefits by using the short-contact method.
"Instead of leaving your retinol product on overnight, you can use your retinol for 15 to 30 minutes and then wash it off," Kung explained.
By limiting your skin's exposure to this potentially irritating ingredient via a mask-like treatment, you can still experience the benefits of retinol while also maintaining your skin's barrier. But remember to only use a pea-sized amount.
6. Use a gentler retinol substitute.
Some of us are sadly cursed with sensitive skin, and it may appear that retinol isn't in the cards for us (during the winter, anyway). But don't give up hope: There is an effective alternative that can get you through those winter months.
"Bakuchiol is derived from the babchi plant and has been found to have similar skin health and anti-aging properties as retinol but without the irritation and dryness," Kung said. "Clinical studies have shown that people who use bakuchiol for at least 12 weeks had improvements in wrinkles, pigmentation, elasticity, and photodamage like retinol."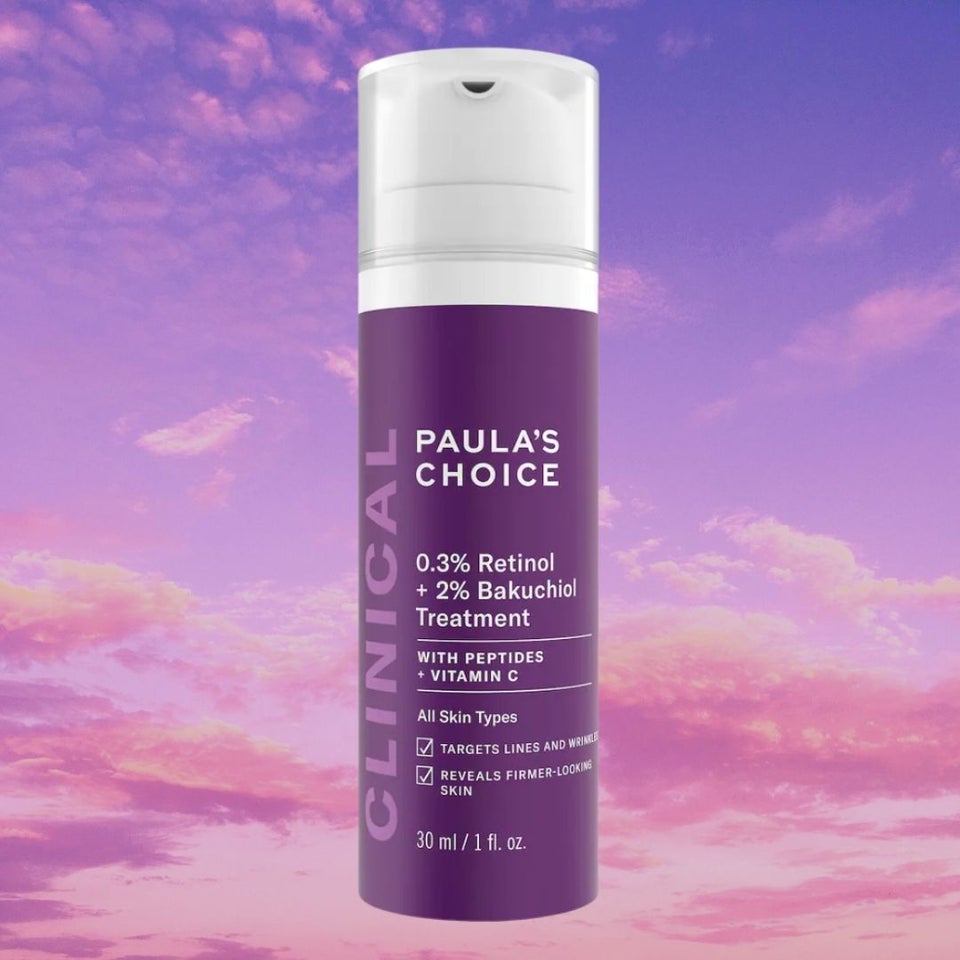 7 Skin Care Products With Bakuchiol, A Gentler Alternative To Retinol
7. Take a rest day.
Just like you need a self-care day every now and then, your face deserves a peaceful day off, too. Give your skin time to reset with slugging.
"In the winter months, I devote one day a week to hydrating and restoring my skin," Casey said. "Some call this slugging, although I was doing this decades before slugging became a trend. After washing my face with a gentle, pH-balanced cleanser, I apply a teaspoon of Aquaphor over my entire face, neck, chest, and hands, allowing this to penetrate overnight. My skin wakes up refreshed, hydrated, and bouncy."
The main objective with slugging is to use an occlusive to create a barrier and prevent the evaporation of water from your skin into the environment. This is especially important during the winter as the cold, dry air dehydrates your skin.
8. When in doubt, reach out to your dermatologist.
When it comes to your skin care, you don't have to go it alone. Always work with your dermatologist to find a retinol prescription that will work best for the winter season.
"If you find 0.1% retinol too drying or irritating, maybe consider using 0.05% or 0.03% retinol," Kung suggested.
In addition to lowering your dosage, your dermatologist can prescribe a retinol better formulated for the dry winter air.
"For example, tretinoin (aka retinoic acid) is a prescription retinoid and is available as a cream, gel or lotion. Of these options, the cream will be the most moisturizing," Casey said. "Lotions and solutions may contain alcohols in the formulations; this is helpful for oily skin, but not ideal for skin that is prone to dryness in the winter months."
Looking for a good retinol product? Here are our top picks.
Before You Go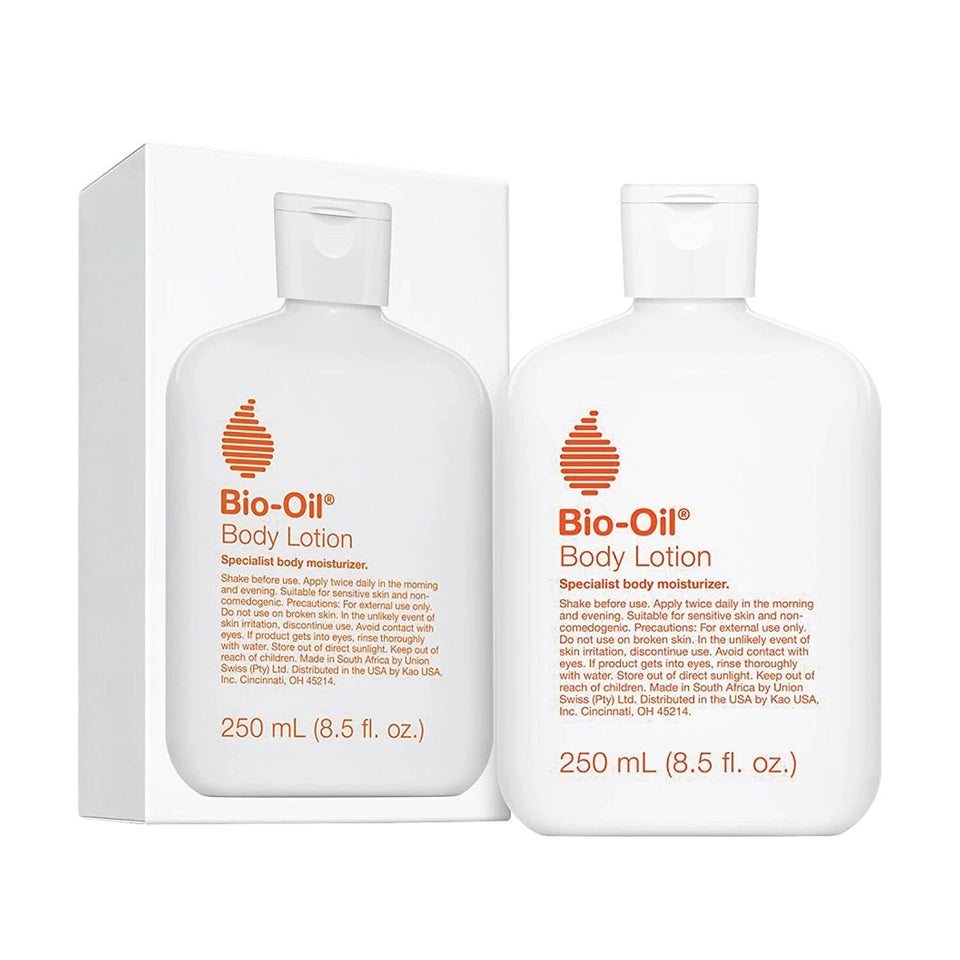 Reviewers With Dry Skin Love These Intensive Moisturizers For Winter