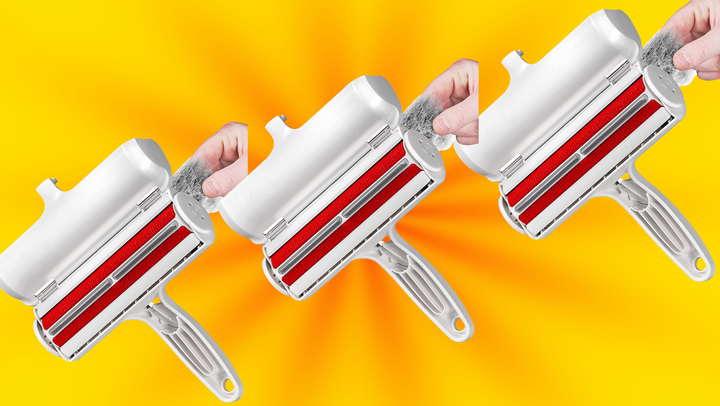 HuffPost receives a share from retailers on this page. Every item is independently selected by the HuffPost Shopping team. Prices and availability are subject to change.
Unless your pet is an iguana, hamster or some sort of hairless cat, you likely have a layer of fur over every surface in your home. It's a small price to pay for the companionship of your four-legged friend, but among friends, you can admit it gets a little old.
If you're tired of all your clothes and couches being covered in pet hair, you're likely looking for an easy and affordable way to manage the fur — something, perhaps, like a reusable rolling lint and hair remover that works via suction and doesn't demand any sticky strips or one-use papers.
Allow us, then, to introduce you to the ChomChom multi-surface pet hair remover tool. It's consistently a top-selling item here at HuffPost, and for good reason. It's a fast, reusable tool that picks up all sorts of hair and fur off furniture, rugs, clothes and more. And today it has a $5 off coupon that you can redeem in your Amazon cart.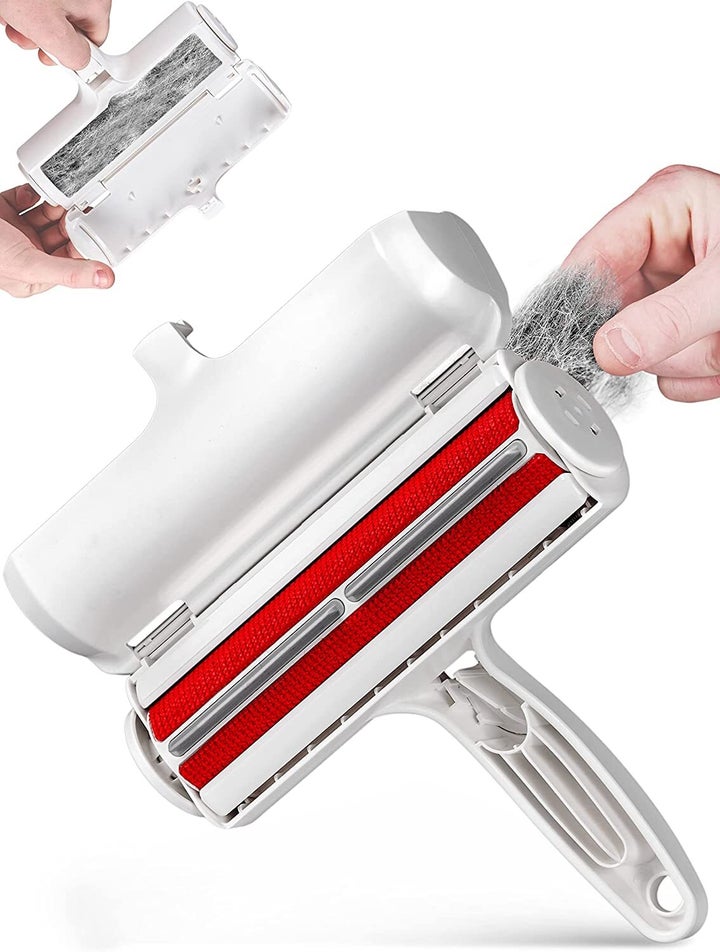 Grab one for your upstairs, your downstairs and for any other pet owner in your life. You'll love having clean, hair-less clothes and surfaces back and never having to remember to buy new lint rollers or deal with any sticky residue left over. Simply glide the roller all over, empty the hair, fur and lint from the back and repeat.
Need more convincing? Here's what some of the 138,496 global reviewers on Amazon had to say:
"This thing is an unbelievable device. It does not look or feel like it should do what it does but I am still amazed every time I use it. I've had it for a minute but what motivated me to write the review- I had finished grooming my cat and was using my pro pet vac to clean up and the hair did not budge from my black velvet chairs. I usually have to use my hands to scrape together every last piece. These chairs defy anything I have ever tried to get the hair off & then I was like duh I have a chom chom and here I sit with my mouth open it took the hair off all four chairs in minutes after not budging with a high powered pet vac!! This will take the hair off of anything clothes furniture bedspreads it feels like a superpower!! Do not let the price stop you. I knew about this years ago and thought over $30 I'll stick with my sticky rollers Nope you will never look back and will have 0 buyer's remorse this should come with every pet!" — Elle

"This is amazing. I was skeptical because I've had those red fuzzy brush looking things before and they work ok but not stellar and they take a lot of cleaning fur off between swipes. This thing does that part for you and more. I bought it to clean fur off drapes and it worked well, but ai did have to put my hand behind the drape in order for it to really grab the fur. Then I used it on a bedspread that didn't look all that furry. Boy was I wrong. This thing got off fur I couldn't even see. So much of it. In short, if you have a fur baby, get this thing. It works best on squishy surfaces - bedding, couches, etc. but it also works on clothes and drapery. Bought 2 more for my sisters and when my friend adopts a cat in the future, I'll get one for her as a gotcha day gift." — allison

"Great product! I have a pug that is 13 years old. Over the course of the years, you could imagine the various products I have tried to reduce the amount of shedding and pet hair on my clothing, furniture, carpet, and in my car. The Chom Chom has become my new favorite device to remove all the pet hair! It does a great job at picking up wiry hair embedded in fabrics. The lint storage compartment is great, I don't have to constantly empty it. I appreciate not having to continuously buy lint rollers, but I still think a small lint roller is handy to have when out and about. I believe that you will be satisfied with this product" — Jaliyah Dramera

"I absolutely love this product! My cats (all 3 of them) like to sleep on my bed when I'm gone during the day. Yes, I shut my door but one of them knows how to open it and kindly (sarcasm) opens it up for all of them to help themselves to my room. With summer approaching, they are shedding and my bed is covered in fur. If only takes a few seconds of using this to rid my bed of all the pet hair. I even bragged about it to my colleague and she knew exactly what I was talking about! She said she has purchased one as a gift for every pet owner she knows! Highly recommend!" — Katie Casanova
Before You Go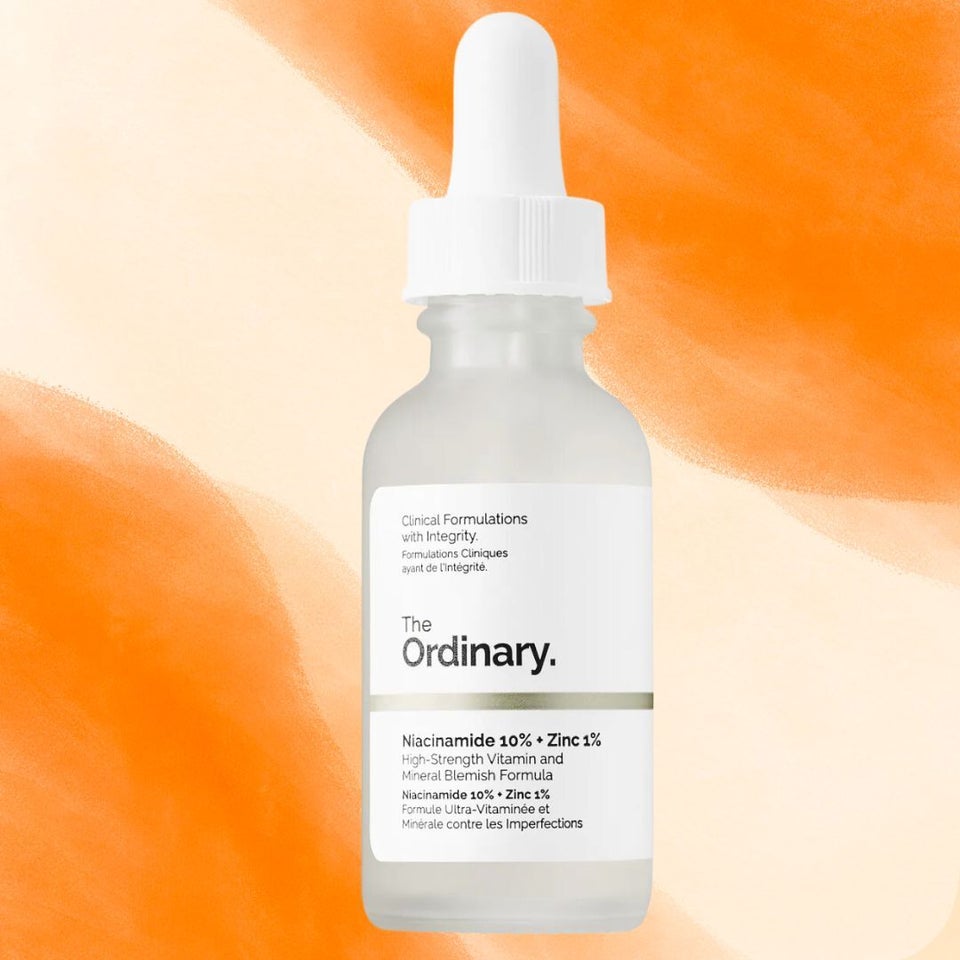 9 Of The Best Non-Irritating Vitamin C Alternatives