Hugh Grant wouldn't mind if a certain film suddenly got dropped from his filmography.
The "Love Actually" star revealed during an appearance on "The Late Late Show with James Corden" that he would "happily shred my IMDb page" because he "specialized in being bad for decades, really."
"As you know as someone in the industry, [it's] one thing for me to say I was bad, but I can't bring down the rest of the wonderful colleagues who work with me on any film by saying it was bad," Grant said, before naming the film he'd like make disappear.
"The Lady and the Highwayman," Grant finally said, as Corden and fellow actor Chris Pine laughed about the title of the 1988 film.
"Mid-'80s, made for television film," Grant explained. "I'm a highwayman. I'm meant to be sexy."
"Low-budget, bad wig, bad hat," he added, just as the show pulled up a look at Grant in the film: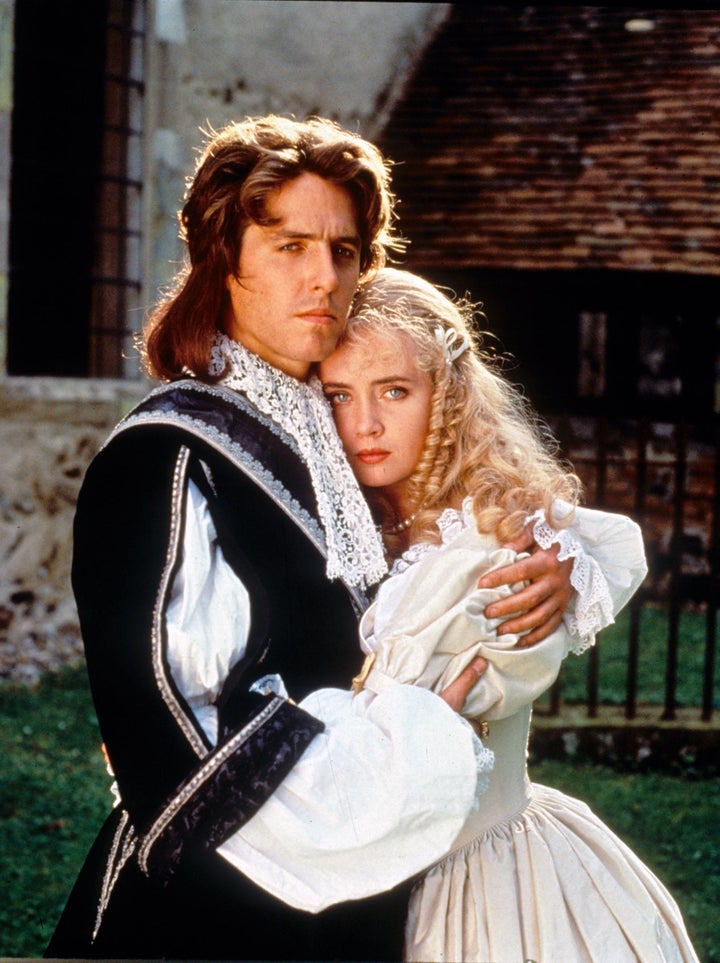 While Grant attempted to take pains to not insult any of his previous colleagues, he did make a rather frank admission about his former co-star, Drew Barrymore, just two weeks ago. The two starred in the 2007 romantic comedy "Music and Lyrics" together.
"Drew Barrymore was in that film with me, and I don't think she'd mind me saying her singing is just horrendous," he said, laughing, during an interview with Wired. "I've heard dogs bark better than she sings."
Despite his blunt confession, Grant told Barrymore on her talk show in 2021 that the movie the two made is "impossible to hate."
"I love to hate the films I've been in, and I do hate some of them," Grant said. But 'Music and Lyrics,' it's impossible to hate. We're so good in it, and so charming."
Popular in the Community