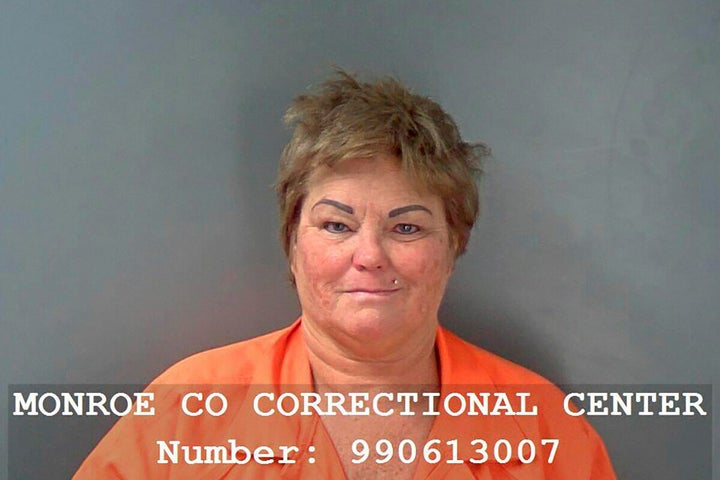 BLOOMINGTON, Indiana (AP) — A 56-year-old woman has been charged after an 18-year-old Indiana University student repeatedly was stabbed in the head on a public bus in an attack the school says was because the victim is Asian.
The victim told investigators she was standing and waiting for the exit doors to open on a Bloomington Transit bus Wednesday afternoon when another passenger began striking her in the head, Bloomington police said in a release.
Bus surveillance footage showed no interaction between the two women prior to the attack.
A witness who also was riding the bus followed the woman's attacker and contacted police, who later arrested Billie R. Davis of Bloomington. Davis has been charged with attempted murder and aggravated battery, according to court records.
The victim was treated at a hospital for multiple stab wounds. Her name was not released.
Court documents show Davis said the victim was targeted because of her race, according to WNDU-TV.
Citing court records, WRTV-TV reports that Davis told police she stabbed the woman multiple times in the head with a folding knife, because it "would be one less person to blow up our country."
Records did not list an attorney representing Davis.
"This week, Bloomington was sadly reminded that anti-Asian hate is real and can have painful impacts on individuals and our community," Indiana University Vice President of Diversity, Equity and Multicultural Affairs James Wimbush said in a statement. "No one should face harassment or violence due to their background, ethnicity or heritage. Instead, the Bloomington and IU communities are stronger because of the vast diversity of identities and perspectives that make up our campus and community culture."
Bloomington is in southern Indiana. Mayor John Hamilton called behavior like the bus attack "not acceptable" and said it will be "dealt with accordingly."
"We know when a racially motivated incident like this resonates throughout the community, it can leave us feeling less safe," Hamilton said in a statement Saturday. "We stand with the Asian community and all who feel threatened by this event."
Related
Popular in the Community