Jamaica's prime minister, Andrew Holness, has instructed his government to "move ahead with speed" in abolishing the country's constitutional monarchy.
"The process is not simple, and we have known this since we started on this journey. And we are making sure that we check every box as we move deliberately in that regard."
Holness added that he told the minister of legal and constitutional affairs, Marlene Malahoo Forte, to "please move ahead with speed and alacrity on this matter."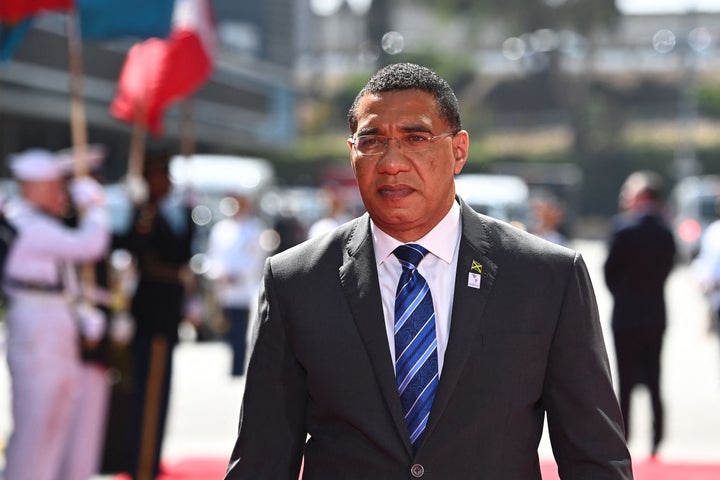 The transition to a republic would entail Jamaica removing King Charles III as head of state for the country, which currently recognizes him as its monarch.
When Barbados became a republic in November 2021, the country removed its then-sovereign — Queen Elizabeth II — as head of state. Days after that transition, Holness told the outlet Loop News, "There is no question that Jamaica has to become a republic."
"We have put together a plan to move towards that in a way that is meaningful and substantial in function and form," he said at the time. "That is what we are going to do."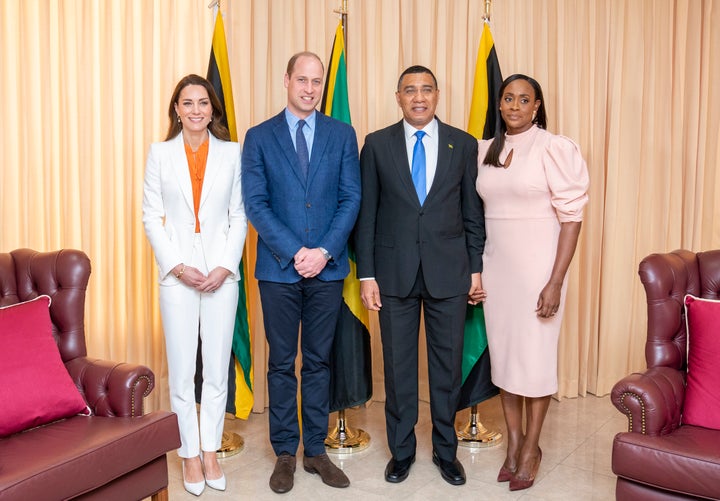 "Jamaica is, as you would see, a country that is very proud of our history and very proud of what we have achieved," he said. "And we intend to attain, in short order, our development goals and fulfill our true ambitions and destiny as an independent, developed, prosperous country."
After Jamaica and Belize made clear during the couple's tour that the nations were both beginning republic talks, William said that the royals "support with pride and respect your decisions about your future."
Popular in the Community