Raskin, in an interview with MSNBC on Friday, told writer Jordan Rubin that Trump is a "one-man crime wave" and suggested that he could face criminal charges beyond the four his panel recommended to the Justice Department.
"I'd rather focus on the idea that it's almost inevitable that there will be charges because the evidence is just so overwhelming," said Raskin, who then talked about Trump's "complete and obvious and naked intent" for people to interfere with the counting of Electoral College votes.
"We think there will be charges probably on some things we didn't even have, because we don't have all of the prosecutorial resources that the Department of Justice has, and so we think they probably collected a lot more evidence than we got."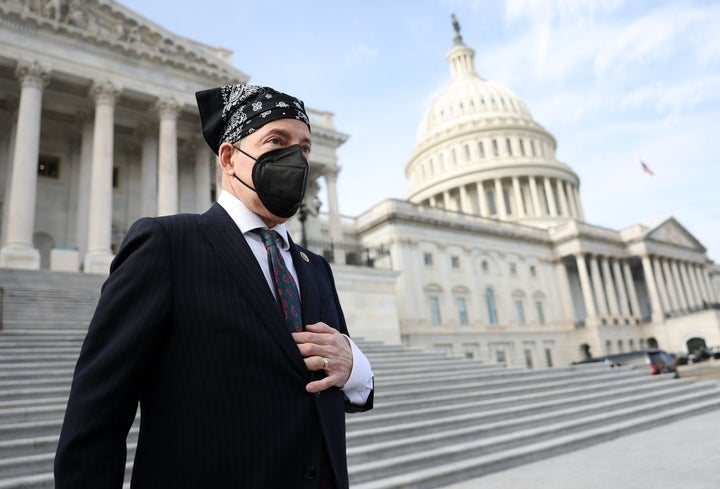 Raskin, who previously said Trump's role in the deadly riot was not a question of "whodunnit," added that it'd be painful for the country to never see Trump be checked by the criminal justice system.
"And it doesn't make sense that more than 900 people can be charged and prosecuted and convicted and sentenced for things like assaulting federal officers and destroying federal property and seditious conspiracy, which means conspiracy to overthrow the government, and yet the guy who's at the very top of the pyramid, who set all of the events into motion, somehow walks off scot-free. I mean, I think that is a blow to our justice system."
Raskin noted that Trump is facing several criminal and civil charges in other cases around the country.
"He's basically a one-man crime wave," Raskin said.
"And so he might get his comeuppance in some other jurisdictions first, I don't know about that. But ultimately we have to believe that the justice system is going to work."
Popular in the Community