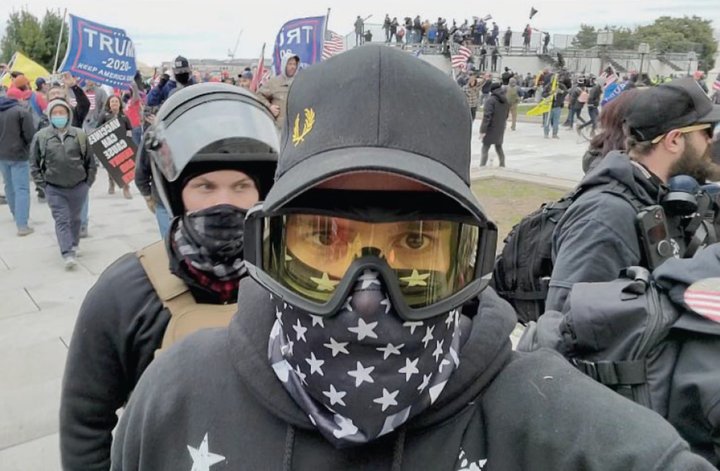 A Texas man facing multiple charges for his role in the Jan. 6, 2021, attack on the Capitol now faces a felony after he allegedly opened fire on police who came to check on him before his scheduled surrender.
Nathan Pelham, 40, was charged on April 11 with four misdemeanors for allegedly entering the Capitol during the Jan. 6 riot. The next day, Pelham told an FBI agent he would self-surrender the following Monday to face the charges.
When local police arrived, the house was dark and deputies turned on their emergency lights. Pelham's daughter exited the home and was placed in a patrol car. Police could then hear gunshots coming from inside the house and took cover. More from the Northern District of Texas:
About an hour later, at approximately 9:38 p.m., Mr. Pelham – a previously convicted felon – walked onto the porch and allegedly fired towards several deputies, who could be heard on body-worn camera video noting bullets "whiz" by them. A deputy instructed Mr. Pelham to put his gun down, but he continued to wave it until re-entering his home. At 10:46 p.m., Mr. Pelham again exited the residence and fired multiple rounds.
Authorities were finally able to detain Pelham just after midnight. There were no injuries.
A search of Pelham's home turned up a Smith & Wesson 9mm pistol and four boxes of ammunition. Police also found "several 9mm sized holes in the walls," according to the U.S. Attorney's statement.
Pelham, a previously convicted felon, was first investigated for his role in the Capitol attack when he attempted to enter Canada in March. U.S. Customs and Border Protection (CBP) officers searched Pelham's phone and found "photos and video of Pelham near a door to the U.S. Capitol," according to a criminal complaint.
Authorities noted that in at least one photo from the day of the attack, Pelham could be seen wearing a hat with a logo associated with the right-wing extremist gang the Proud Boys.
Pelham now faces a felony gun charge for firing at officers and up to 15 years in prison.
In text messages the day after the Capitol attack obtained by the FBI, Pelham reassured his wife he wouldn't get caught.
"If you have a video of being inside, don't post it," his wife texted Pelham.
"I know," Pelham responded, "I am smart honey."
Popular in the Community