Jennifer Aniston believes that audiences have shifted — and that a "whole generation" now finds "Friends" offensive.
The actor said as much during a recent red carpet appearance for "Murder Mystery 2," her Netflix comedy co-starring Adam Sandler. She told AFP that Gen Z viewers are far more sensitive than their millennial counterparts.
"There's a whole generation of people, kids, who are now going back to episodes of 'Friends' and find them offensive," Aniston told AFP. "There were things that were never intentional and others…well, we should have thought it through."
"But I don't think there was a sensitivity like there is now," she continued.
Aniston's perspective spurred severe criticism on social media, with some claiming the actor was merely fabricating straw men to appear edgy. Aniston, who maintained a successful career after "Friends" ended in 2004, was certainly steadfast in her point.
"Now it's a little tricky because you have to be very careful, which makes it really hard for comedians," she told AFP, "because the beauty of comedy is that we make fun of ourselves, make fun of life. [In the past] you could make a joke about a bigot and laugh."
"That was hysterical," Aniston continued. "And it was about educating people on how ridiculous people were. And now we're not allowed to do that."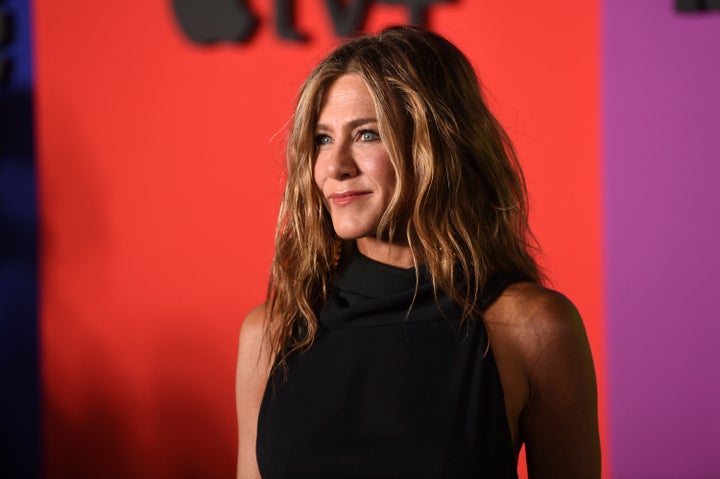 Aniston said comedies are important to culture.
"Everybody needs funny!" Aniston said. "The world needs humor! We can't take ourselves too seriously. Especially in the United States. Everyone is far too divided."
"There was no question of casting a trans person or a drag person. It never crossed my mind that I was taking a role from someone," Turner said, before pondering if she'd accept it today. "Probably not."
"Friends" co-creator Marta Kauffman expressed regret last year when asked about Turner's character.
"We kept referring to [her] as 'Chandler's father,' even though Chandler's father was trans," Kauffman told the BBC's "Conversation" podcast in July. "Pronouns were not yet something that I understood, so we didn't refer to that character as 'she.' That was a mistake."
Popular in the Community