"I was not making a political statement, not that I wouldn't," she told "ET" on Thursday. "I had no idea until it like, came out that there was a whole controversy with people wearing flats, or like, walking down the red carpet barefoot. I had no clue."
"My shoes were a size too big," she continued.
Lawrence was attending a screening of "Bread and Roses," a documentary about women under Taliban rule that she produced, when her flip-flops made headlines. Unfamiliar with the heels protest, she said she only wanted to take a photo — and didn't want a repeat of past stumbles.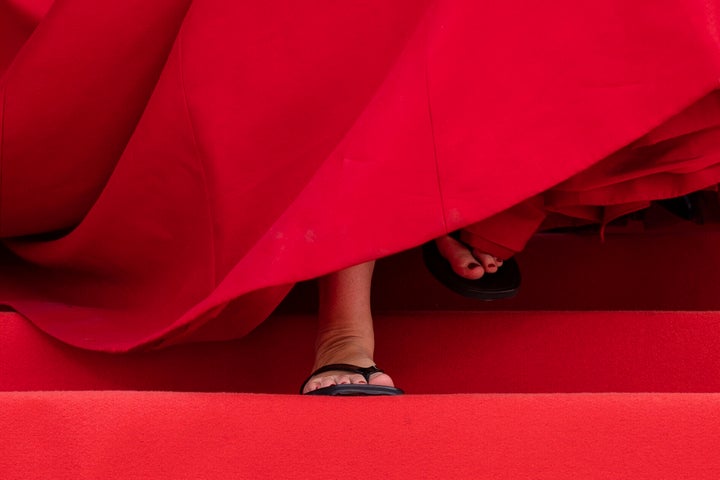 "I forgot to take a picture with my production team, Excellent Cadaver," she said. "So, we had to take an Excellent Cadaver picture, and I knew I would eat shit if I went down in the shoes that were a size too big."
"I put on the flip-flops," she continued. "And then everybody's like, 'What a statement! Wow!'"
Even with flip-flops, Lawrence stunned in a cherry red Christian Dior couture gown at Cannes.
The star said she's "all for making a statement," but would prefer to do it "on purpose."
Popular in the Community