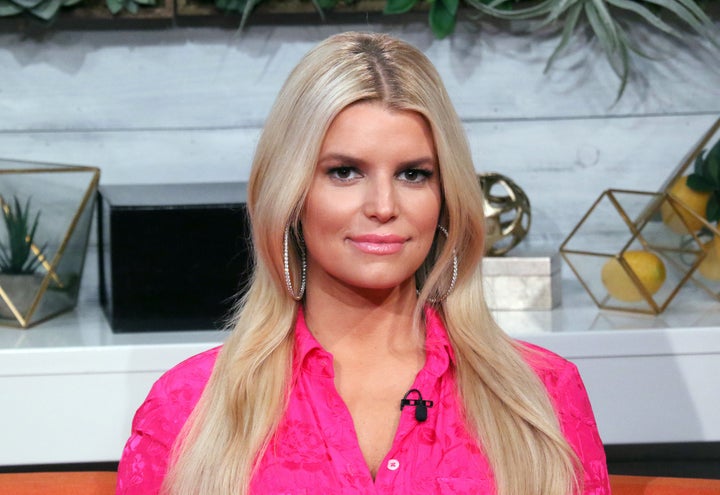 Jessica Simpson is putting her foot down when it comes to trolls who have made negative comments about her weight throughout her career.
"We need to focus on our mentality about even talking about weight," the 43-year-old pop star said of the public's unwavering interest in her appearance in an interview with Access Hollywood that debuted Friday. "I think it just doesn't need to be a conversation."
Simpson, who sympathized with women who have also "been every size," admitted that her kids have picked up on the "very confusing" scrutiny that she's garnered over her figure.
"[My kids are] like, 'I don't even understand this. Why don't they just say you look pretty, Mom? You look pretty,'" the singer revealed of her children's reactions to the backlash.
Simpson shares children Maxwell Drew, 11; Ace Knute, 10; and Birdie Mae, 4, with husband Eric Johnson whom she married in 2014.
She added: "I'm like, 'Honey… I wish I could explain it. I wish I could say for me that it's gotten better, but it still remains the same.'"
The "I Wanna Love You Forever" singer got candid about the emotional turmoil she's suffered by the public nitpicking her looks in an interview with Extra last September.
"I've been criticized, and it hurts, but I've been every weight and I've been proud of it," Simpson explained.
Earlier this month, Simpson shut down accusations that she joined the ranks of celebrities using the Type 2 diabetes drug Ozempic to drop pounds in an interview with Bustle after social media users called her "too skinny."
Crediting her shedded pounds to "willpower," she fired back at her naysayers: "Do people want me to be drinking again? Because that's when I was heavier. Or they want me to be having another baby? My body can't do it."
"Am I going to let the negativity derail me?" she added. "No, I'm too old for that. I am too connected to myself right now to let that derail me. It doesn't mean that it doesn't hurt."
"I have gained and lost 100lbs 3x so I never thought this moment could or would happen, but I'm finally spring breakin' wearin' a BIKINI!!!!!!" she captioned the post alongside a photo of her posing in swimwear.
Support HuffPost
The Stakes Have Never Been Higher
Popular in the Community