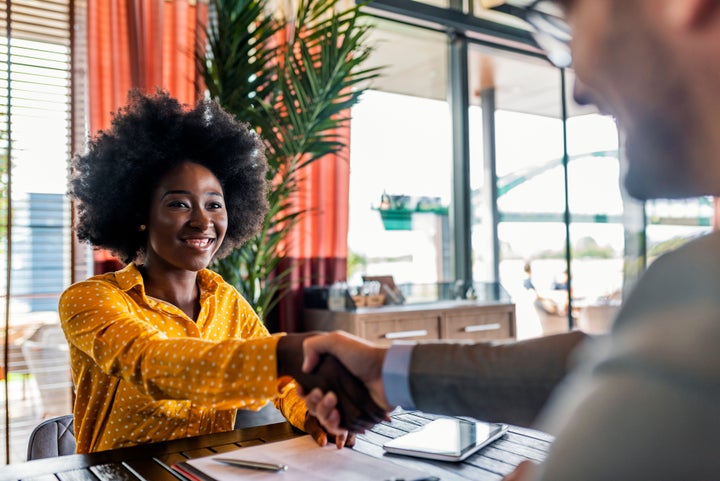 During a job interview, you will typically be presented with the best version of what a company can offer. Your task is to decide whether the rosy picture being painted matches the reality of what it's like to work there.
You may want to figure out if the company actually lets you have a life outside of work. Usually, an employer won't outright state that you'll be expected to sacrifice your well-being for the company's bottom line, but there will be telltale clues if that's the case.
Speaking to HuffPost, career experts shared tips for determining whether an employer truly values work-life balance — and said that asking two types of questions in particular can help.
Ahead of an interview, get clarity on what work-life balance means to you.
The term "work-life balance" gets thrown around a lot nowadays. But before you ask about it in an interview setting, you should consider what your priorities are so you can tailor your questions accordingly.
"It's important for job seekers to really know what does that mean to them first," said Eddiana Rosen, a human resources specialist with recruiting experience who coaches job seekers.
"'Work-life balance' to me could mean that I can tell my boss last minute, 'Hey, I need to leave at 3:30 ... because I have to pick up my kids,'" Rosen added. "But before I had kids, 'work-life balance' to me meant that I needed transparency with my boss about how my promotion was going to look like ... and that I was not going to be bothered over the weekends."
Ask your interviewer about initiatives or policies on work-life balance.
When speaking to an interviewer about company culture, the first important question you can ask relates to flexibility and well-being. This can reveal whether an organization offers and prioritizes good benefits.
"If you said, 'What's your policy on work flexibility or remote work?' a company that really is invested [in a healthy work-life balance] is going to be able to reel off all their policies," said Mary Abbajay, the president of leadership development consultancy Careerstone Group and author of the book "Managing Up."
Similarly, asking "do you find that employees actually use up all their vacation time?" can provide insight about whether the team gets to take breaks, Abbajay added.
If you want to avoid asking directly about company policies, you could instead talk about burnout. Abbajay suggested saying something like: "I know burnout has been a really big thing in many organizations. Are there any steps that you all are taking to prevent employee burnout?"
Information on a company's website can also be a jumping-off point for questions. That way, "it's going to make you sound a little bit more driven by company values as opposed to making you sound like you're being self-centered,'" Rosen said.
For example, if you want to know whether employees have flexibility in their working hours to go to the gym, Rosen suggested saying: "I saw on your company website that you offered a gym membership reimbursement. I think that's incredible. Are you able to tell me a little bit more about that? How are your employees taking advantage of this?"
Also ask how your potential boss would handle the team's workload.
A second critical question relates to how your potential boss thinks about time off.
In later hiring stages, the interviewer is often the person you would work under if hired. So, you might directly ask them about time off or subtly ask about their management style.
You could say, "Tell me about your own personal approach to work-life balance," according to Abbajay, who recommended that job seekers "make it a little personal and get them talking."
Or, she added, you might say: "I know this is a busy office. How do you handle prioritizing work? How do you handle when we are overloaded with work?'"
"You really want to hear that they want to know when you're overwhelmed."
This can show whether the person actively tries to help team members when they fall behind with work. Bosses who have no plan, and answer with some version of "we just do our best to get on through," are not going to be the most supportive, Abbajay said.
"You really want to hear that they want to know when you're overwhelmed and they're here to help support you," she said. "Make sure that you hear from them some sort of acknowledgment that it is their job to prevent that from happening to you."
And if you're asking directly about a manager's view on work-life boundaries, use the softer wording of "approach" over "support," Abbajay suggested.
"When you phrase the question like 'do you support work-life balance?' I think that puts people on the back foot," she said.
"But when you just say 'how would you describe your approach to work-life balance?' or 'what's your philosophy around work-life balance?' I think that opens it up and people are not as defensive."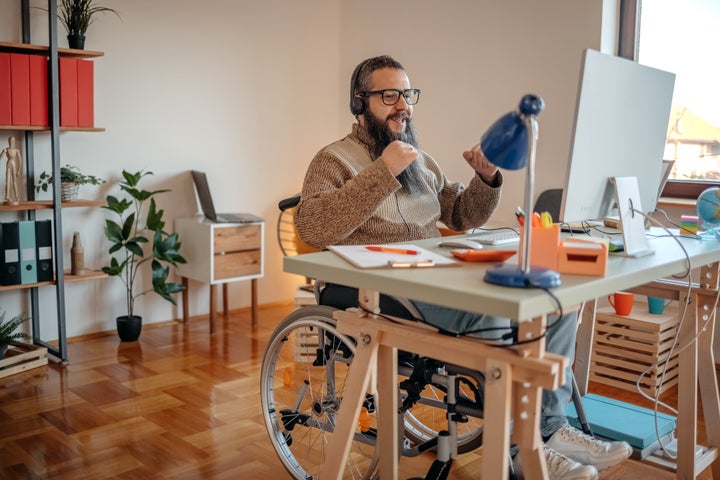 If you prefer, you can put those questions to a regular employee (or do research online).
To get actual insight into an organization's work-life balance, you should ask someone who knows firsthand for a more transparent answer. "The best way to really find out the truth is to find someone who works there or has worked there," Abbajay said.
Even strangers are usually willing to help someone avoid working at a nightmarish company.
Abbajay said that if you don't already know an employee, you can directly message one on LinkedIn with wording like: "I'm currently interviewing at X, Y, Z corporation and just would love some insider scoop on what the culture is there. Specifically, how would you describe the work-life balance?"
You can also look up the employer on review sites likes Glassdoor to make a more informed decision, as long as you understand that the information can be skewed by complaints from ex-employees, Rosen said. "But if you see a pattern there, sometimes that can potentially be telling you something about what it's like to work there," she added.
Keep in mind that timing matters.

Whether or not it's fair, asking about work-life balance too soon may give the impression that you are lazy or not particularly passionate about the job.
"We employers, we're kind of deluded in the fact that we think that people should want to work for us, and we think that we're offering something really great for them. And why would they put caveats around it?" Abbajay said. "So you want them to fall in love with you just a little bit before you start talking about how much you're willing or not willing to work."
In other words, time your questions for when it's clear that the company wants to hire you. Getting asked if you are interviewing anywhere else and about a possible start date are some of the secret signs that you are a final candidate.
Regardless of timing, your questions may lead to disappointment, but that's useful too.
"If you're asking these questions and it backfires, then you know that that was not a company for you," Rosen said.